As I was sitting down, thinking of what I could write about, I realized that I hadn't done one of these concert guides in a while. I haven't done much this past year, but I have learned some things that I never mentioned on here. Plus, with the way I've been feeling about western music and K-Pop lately, it's really been affecting how I feel about concerts these days. But I'll go into all of that below.
Don't forget to check out my other guides if you haven't yet!
Buying Tickets
After the last two concerts that I bought tickets for, I am starting to feel like it's a waste of time and energy to buy tickets right when they go on sale. This especially goes for Live Nation and Ticketmaster. And I don't know if it's just because K-Pop is in such high demand, and it's just become even more of a money grab. Clicking on several pairs of tickets just to be told that someone else grabbed them, only to see those same tickets pop up again later.
I would say to wait, unless it's someone you truly want to see, and the tickets come with VIP or other perks. Other than that, I would tell you to wait, or at least, not rush to get log in and fight for tickets right when they go on sale. There may be other tricks to this, but I haven't figured it out yet. And to be honest, I am getting to the point where my seat's location isn't a priority. The experience itself is what I am looking forward to.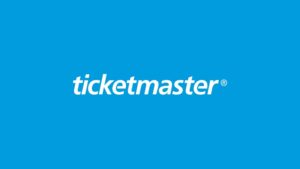 In case you haven't heard, Ticketmaster is currently under investigation for its practices. Many of us have known for a while how messed up Ticketmaster is, but it took their disorganization when selling Taylor Tickets, and her fans complaining about them to really investigate this problem. Of course, I, along with many other music/ concert fans, were upset that it took this situation to bring everything to light, but it's not surprising. K-Pop fans have dealt with this for years.
For a little more on this story, check the link below…
https://www.businessinsider.com/ticketmaster-owner-live-nation-antitrust-investigation-taylor-swift-presale-report-2022-11
Travel, Hotels, Etc…
 A couple of things that I have been doing that continue to work:
If you book hotels frequently enough, and use Hotels.com, you can save on your bookings. For example, if you have an account, after collecting 10 stamps, you earn a free night. It might not sound like much, but it can come in handy for frequent travelers and concert goers.

Also, if you tend to stay at the same "brand" of hotels, you can sign up for their specific website and rewards program.

If you are trying to find a nice hotel and/ or what restaurants or shops are in the area, maybe even within walking distance, check the venue website. A lot of these venues partner with hotels, restaurants, and shops in the area. You may even find some deals on some of these places.
Not The Same Anymore…
Maybe it's just been because of a couple of recent experiences I've had going to concerts. Two experiences that I had, where the trip itself, the traveling, and the venue experience just left a bad taste in my mouth. And because of that, things just haven't felt the same for me. Don't get me wrong, I still love music and experiencing it live. Could the ticket buying, and planning be ruining the actual concert experience?
And it shouldn't matter if you go alone or not. But if you do go with someone or a group of people, they should be the right people. They should be able to enjoy the experience with you, or if they don't, at least give you the space to enjoy it for yourself. You should feel safe and comfortable with the person/ people you go with.
Final Thoughts!
At the end of the day, I stand by this thought: Do what makes your heart happy. Go to that concert! Don't wait for someone to go with. Of course, be careful when traveling and exploring alone, but don't let the experience pass you by. Life is way too short to miss out on what makes us happy.
Follow Me For More!
Facebook: www.facebook.com/muzikjunqie
Twitter @muzikjunqie
Instagram @muzikjunqie
Pinterest @muzikjunqie
Red Bubble Shop: Official Muzik Junqie Merchandise
TikTok: muzikjunqie