I should still be trying to come down from the high of seeing Monsta X in Fort Worth, Texas, and maybe even planning for another concert, BUT because of COVID-19 it's just another day. Even though they did release new dates, it's hard to be TOO excited because the future just looks so bleak right now. I have accepted it for the most part, but I am still sad. We've been given more time to plan, though, so here are more concert tips and tricks from you're resident Fan-Girl 🙂 (For my part 1, click the link below)..
A Fan-Girl's Guide to Concerts Pt. I
Buying Tickets
I have had more ticket-buying experiences since my last Fan-Girl concert guide. I have also done more research and watched YouTube videos from other fans, who share their ticket experiences and some tricks they've learned. Here are some of the tips and tricks that I have gathered:
Buying Tickets the Day of/ Exact Time of Sale (Ex. Ticketmaster)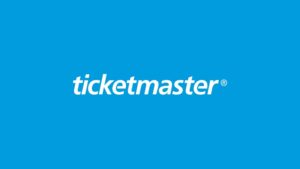 Register/ make an account
You can use multiple devices, for example: cell phone, tablet, laptop, etc… But only log on to your account from ONE of those devices, or it will think you are a bot.
Log in to your account/ go to the Ticketmaster site 10-15 minutes prior to sale time
DO NOT REFRESH the page, especially once you have been placed in the queue (the virtual line)
Going to a Concert Alone and When Plans Change…
You can go on social media and find friends/ groups of people who are going to the same concert that you are going to. I did that when I had VIP for Hoodie Allen, and it was probably the most fun I've had at a concert.
Now, if plans change and you can't find anyone to go with OR the person who was supposed to go with you changes their mind or can't go, you can always sell your ticket(s). Or if you're like me and always buy two tickets (just in case), but you end up going alone, you may need to sell your ticket. Here are a few places you can sell them:
Ticketmaster – Can buy and sell tickets pretty easily.
Post to Social Media – have people DM you for more info
Stubhub – Easy, safe, free ticket re-sale site, better than Ticketmaster, in my opinion.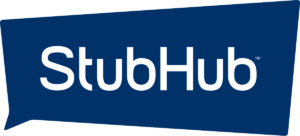 Entering the Realm that is K-Pop Concerts
When I was getting ready to go to my first ever K-Pop concert, Monsta X, I had NO idea what I would be getting into. Other than knowing that the fan experience would probably be different, and they would obviously be singing and speaking in Korean (with a translator), it really didn't hit me until I decided to buy a lightstick.  
Lightsticks – basically what the term says. Each K-Pop group/ Idol has one specific to them and in their own colors. I bought my Monsta X lightstick from Amazon but there are other places to buy it from for "reasonable" prices (check Instagram for K-Pop shops). Just be careful of the imitation ones.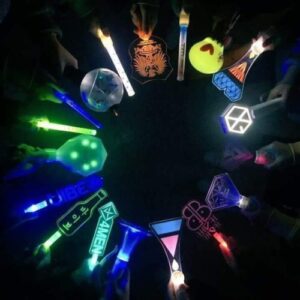 Pre-ordering Merchandise (if available) – most of them allow you to order your merchandise before the concert so all you have to do is pick it up when you get to the arena, or in some cases, after the show, once the line is slightly shorter and less hectic. You can even purchase your lightstick this way. I suggest pre-ordering because you won't have to worry about getting to the arena too early to make sure they have what you want in stock.
VIP/ High-touch/ Send-off – This was a new concept for me as well. I have gotten VIP/ HiTouch for VAV (even though I didn't like how the promo company had everything organized). And I do have VIP/ Send-off for Monsta X, for their re-scheduled world tour.
HiTouch is basically when the group or idol(s) you are meeting, line up and you basically go down the line and give them a high-five and say a few words if possible.
Send-Off is when you get the chance to see your group/ idol(s) off, like when they leave the arena and head to their transportation. This may be an opportunity to give them gifts and letters, maybe touch their hands, and get some close-up photos. I'll let you all know how my first time with that goes when I see Monsta X.
Dealing with Concert Cancellations and Postponements…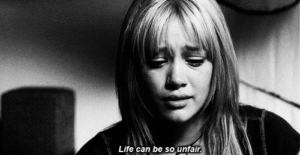 I've mentioned this a few times on social media as more cancellations and postponements were being announced. This year was going to be my "year of the fan-girl", starting with VAV in February, but little did we know how bad things were going to get. And even though a lot of artists are re-scheduling for next year, including Monsta X, I am still worried if things will be good enough by then. Everyone is postponing, rescheduling for next year or cancelling altogether.
As of today, some concerts and festivals have been scheduling for the Fall and early 2021. Monsta X has rescheduled most of their original dates for April-May of 2021. I am honestly waiting for BTS, regretting not buying tickets when they first went on sale, but my finances weren't in order at the time. If we're being realistic, though, about how America is handling COVID, is Spring/Summer 2021 too soon to schedule new tour dates?
Follow Me for More Fan-Girl Content & Concert Stuff 🙂
Facebook: www.facebook.com/muzikjunqie/
Twitter @muzikjunqie
Instagram @muzikjunqie
Youtube: www.youtube.com/channel/UCO4erzBeTT75rcz8pzk0Nhg?view_as=subscriber