For some reason, I hadn't even thought about this topic until I saw a Youtuber I like mentioning it (So shout out to @ Princess Galaxy :)). But it only makes sense to share some of my thoughts and ideas on the return of live music after going almost a year and a half without anything. I will try to take into consideration everyone's feelings and experiences. This is still my content and my thoughts and opinions on the subject, so approach it with an open mind.
**NEW YOUTUBE VIDEO UP**
Tour Announcements/ Appearances and Safety Info
I mentioned these in my first 'Guide to Concerts' post and it stands true even more now. While we do know that live music is returning, especially festivals, we don't know exactly when things are happening or HOW they are happening. So, just to remind you guys of some of the best ways, I feel, that will help you prepare for the who, when, and where, see the list below. Hopefully these are helpful, and not too redundant.
1) Social Media – Follow your favorite artists and turn on their notifications. Most times, when they announce tour dates, meet-ups, or anything like that, they will post it here first.
2) Mailing Lists – Sign up to receive emails from their official website (if they have one).
3) Ticket Websites – Sign up for ticket places like Ticketmaster, Bands in Town, or Live Nation for news and concert alerts.
4) Local Venues – Check their event calendar on their website or social media pages. You can also find out their safety procedures for upcoming shows/ concerts.
For more on this and buying tickets, etc… Check out parts 1 & 2. See the links below…
Preparing for Going Back to Live Events
Now we are getting to the harder part of going back to live music, especially if you were like me and spent the last year or so being paranoid AF to be around people. Be sure to check the venues when the concerts are being held and see how they are preparing for upcoming shows. It may give you some peace of mind. My first concert back will probably be this Monsta X show in Fort Worth in February (2022), and the venue is still requiring masks which is perfectly fine with me.
Ex. This is a screenshot from the Dickies Arena website
One tip that I kind of remember from Princess Galaxy is to adjust being out and around people again, if you haven't already. Maybe take more walks outside or visit with close friends, who are hopefully vaccinated, or are at least considerate of others. I also recommend continuing or starting to take vitamins daily to keep your immune system and body strong. But, if you are still not comfortable, even with a mask and/or around vaccinated people then don't force yourself to go to a concert if you aren't ready and don't feel safe.
My Thoughts on the Vaccine and Live Music Returning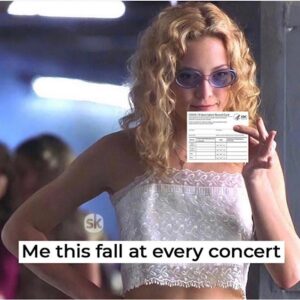 It took me a long time to feel comfortable running normal errands like I did before COVID. I was mainly ordering and picking up groceries but felt safer with my bf when having to go inside a store. Right before getting the vaccine, I was finally starting to feel more comfortable, but after I got the vaccine, I felt more relieved. Then once I got the vaccine, and a lot of my friends and family did too, I felt even more at ease.
I am fully vaccinated and no it was not easy. It did affect me, more from the first shot than the second one. But the effects only really lasted 2-3 days and it felt like I was catching a cold and made me tired. Once all of that passed, though, I felt perfectly fine. Continuing to take my vitamins, eat well, and stay hydrated has benefited me greatly.
For more information about COVID, the vaccine, and any other health-related questions:
Official website: www.cdc.gov
Final Thoughts!
Not having concerts hit me a lot harder than I thought it would. But I guess it was because I had been going through so much before and during COVID that it's the only thing I would've had to look forward to. After waiting and watching shows get cancelled, I never had really high expectations for the return of live music. Now that it actually looks like we are getting shows back, I am still remaining realistic but hopeful.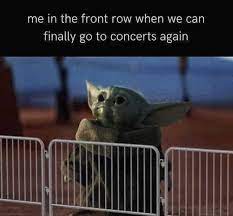 Follow Me!
Facebook: www.facebook.com/muzikjunqie
Twitter @muzikjunqie
Instagram @muzikjunqie
Pinterest @muzikjunqie
Red Bubble Shop: Official Muzik Junqie Merchandise
TikTok: muzikjunqie