This experience has been a long time coming for me. I have been a fan of SF9 since around 2019, the very beginning of my K-Pop journey. So, I guess it only makes sense that the planning and the trip surrounding this concert was a bit different for me. But I can say that it was all worth it 😊
Going to Dallas, Texas (Again LOL)…
I still hadn't done that much planning when it came to this trip. The hotel was booked, and I tried to get as close as could to the area of town that the venue was. My concert outfit was vaguely planned, as well as other things. Things don't always go as planned for this perfectionist Virgo (LOL) but that's okay; I rolled with it.
The Concert… The Experience!
Things were a little odd at first. The Uber ride wasn't bad, and I did have to wait in line for about 30 minutes or so, without anyone to really chat with, which was okay. Once we were inside, I hopped in the line for merch, but it wasn't long before the line started to disperse because they had sold out of everything. And even though I wasn't as close as I had hoped when initially buying tickets, my view of the stage wasn't bad at all.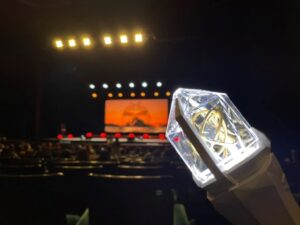 Going to this one by myself, I honestly wasn't sure how the show would feel, or how the overall experience would be. But, because the show was so great, and the guys were amazing, I had so much fun, waving my light stick without a care in the world LOL. I decided not to record as much as I usually do, so that I could be more in the moment for this one. That made a world of difference for me.
When it came to the show, they did sing a lot of my favorites like: "Savior", "Mamma Mia", "Tear Drop", "Trauma, "Enough", and "Now or Never". Plus, they did some songs from their recent album The Wave OF9, like "OK OK", "Driver", and "Scream". I loved all of it, but I have to say that their newer, separate stages were my favorite. Hwiyoung sang a beautiful solo song, Zuho performed solo as well, definitely getting the crowd hype, and Chani, Hwiyoung, and Taeyang performed together (THAT was my favorite).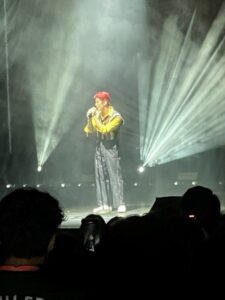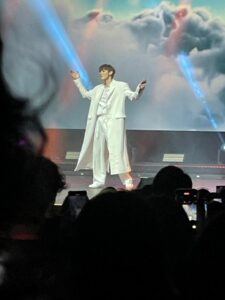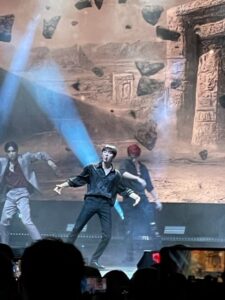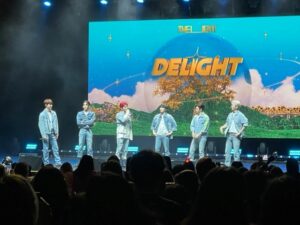 Final Thoughts!
Overall, it was a really fun concert. One of these days, I would love to go with a group of people or meet up with a group of people to fan-girl with. Going solo honestly isn't that bad, but it's easier to make friends at some concerts than others. But getting to finally see SF9 was an experience I will never forget, and I hope to get a chance to see them again.
*NEW FAN-GIRL EXPERIENCE VIDEO UP!*
Follow Me For More!
Facebook: www.facebook.com/muzikjunqie
Twitter @muzikjunqie
Instagram @muzikjunqie
Pinterest @muzikjunqie
Red Bubble Shop: Official Muzik Junqie Merchandise
TikTok: muzikjunqie