About Me!
Name: Michelle
Nickname (s): Mimi, Micky (along with the hundreds of nicknames given to me by my family, especially my grandparents LOL)
Hobbies: Listening to music, writing, drawing, reading, watching movies…
Favorite Throwback Music/Musicians: Prince, Michael Jackson, Elton John, Billy Joel, Earth/Wind/ Fire, Temptations, Luther Vandross, Marvin Gaye to name a few… 90's R&B played a big part in my childhood, so I loved Tevin Campbell, TLC, Brandy, R. Kelly, Blackstreet, Monica, as well as 2Pac, Biggie… As a teenager I listened to Nsync and the other boy-bands/ pop groups as well as Chris Brown, B2K, Immature/ IMX… I also listened to a lot of Rock/ Alternative bands like Linkin Park, Fuel, P.O.D… Then I got more into Rap/ Hip Hop &  Neo-Soul artists…
Favorite Current Music/Musicians: Now I really listen to everything but some of my favorites are Justin Timberlake, Chris Brown, Drake, J. Cole, Kendrick Lamar, Bruno Mars, Bryson Tiller, Luke Christopher, Jhene Aiko, Miguel, Cecil John, Kalin White, Hoodie Allen, Kid Cudi, Janelle Monae, Mack Wilds, KYLE, Blackbear, Post Malone, Zayn Malik, Harry Styles, Monsta X, Got7, Jackson Wang (and more K-Pop)…
People in the Industry Who Inspire Me: Karen Civil, Kimora Lee Simmons, Angie Martinez, Issa Rae, Ava Duvernay, Kobe Bryant, Michael B. Jordan, Tristan 'Mack' Wilds, Ryan Coogler, and Jackson Wang.
Who/ What Inspires/ Influences Me the Most: My mom (RIP) and my grandmother are my main sources of inspiration because I watched them both go through so much and they are the strongest people I have known. And I guess I could say music in general just because it has been the most steady thing in my life that has made me happy, given me hope, and encouraged me to do whatever it is that I needed to do.
Best Advice I've Ever Gotten: To always be myself no matter what… My mom instilled that in me and as simple as it is, it has been the best thing I have ever done. I even have the tattoo "To thine own self be true" dedicated to that…
I Started Blogging Because… I have a passion for music and everything artsy & creative… I also love to write and talk to people about those passions. Why not start a blog and really get my thoughts out there to share and find people like myself who feel the same way. It seems like a win-win to me 🙂
Why Music? From dancing in front of the TV and singing in my car seat as a 2-3 year old to listening to music after a rough day of school, work, or life in general, music has always been a part of my life. Having to deal with a lot from a very early age, music has been my refuge, my THERAPY. It still is. But music gives me a feeling that I don't get from anything else. It's indescribable but I love it…
Why Muzik Junqie? For someone like myself who has also been nervous and anxious most of my life, Music was something that always helped to calm me. I've tried medicine but nothing was long-term. So, Music became a "pain killer" for me. It's my go to when nothing else seems to work.We all have that one thing that takes us away from the stress in our lives. Music is mine…
WELCOME TO MY FAVORITE ADDICTION & ENJOY THE THERAPY SESSION!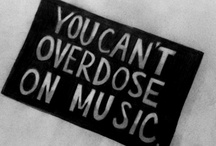 Follow Me on Social Media!
Facebook: www.facebook.com/muzikjunqie/
Twitter @muzikjunqie
Instagram @muzikjunqie
Youtube: www.youtube.com/channel/UCO4erzBeTT75rcz8pzk0Nhg?view_as=subscriber