This post is a little late and I almost didn't post it at all because at the time I had a lot going on and I was depressed and uninspired. I didn't want to keep writing about the same things, in the same format. But, as a fan of music and a passionate writer, I have to write about what makes me happy at the end of the day, right? So, of course it brought me back to my growing K-Pop playlist and the 5 fun new additions I've made as of late.
VAV – Latest Music & U.S/ South American Tour!
VAV is a South Korean boy group formed by A Team Entertainment (formerly AQ Entertainment) in Seoul, South Korea and made their debut around the end of 2015.  The group currently consists of seven members: St.Van, Baron, ACE, Ayno, Jacob, Lou and Ziu. Lou, Ayno, and Ziu joined the group in 2017. They released their 4th EP, Thrilla Killa in March of last year (2019), which is what got me into them.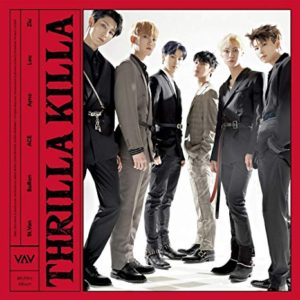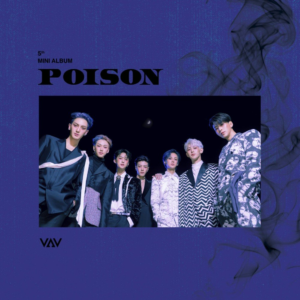 Their latest EP, Poison, was released at the end of October of last year (2019). I really enjoyed this comeback for them, especially the aesthetics for it. They look absolutely stunning in the music video for the title track "Poison"! I cannot wait to see them perform songs from it live.
And, they will be helping me kick off my 2020 aka Year of the Fan-Girl (LOL) because I will be seeing them in February in Dallas, Texas! And I have VIP (Hi-Touch, Group Photo, and a chance to take a cute polaroid with my Bias Ayno) so I have pretty much been freaking out since I bought tickets.
Follow Them!
Twitter & Instagram @vav_official
ACE – Latest Music
ACE is is a South Korean boy group formed by Beat Interactive. The group consists of five members: Jun, Donghun, Wow, Kim Byeongkwan and Chan. The group debuted on May of 2017 with the single "Cactus". They would release their repackaged album, A.C.E Adventures in Wonderland, with their title track "Take Me Higher" the following year (2018). A.C.E released their second album, titled Under Cover, and also their third album Under Cover: The Mad Squad in 2019.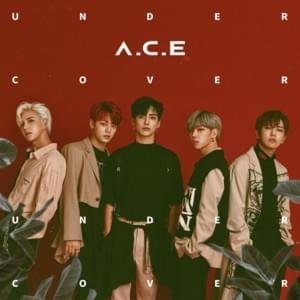 They were actually a pretty random discovery for me (as is a lot of the new music that I find). But I came across them while searching through new releases, at the time, and they popped up. I checked out that recent release and loved it. So, of course, I have followed them since then, and have not been disappointed.
Follow Them!
Twitter @official_ace7
Instagram @official_a.c.e7
ASTRO – Latest Music
ASTRO is a South Korean boy group formed by the management agency Fantagio in 2016. The group is composed of six members: JinJin, MJ, Cha Eun-woo, Moon Bin, Rocky and Yoon San-ha. They were originally known as iTeen Boys while training as part of Fantagio iTeen, a rookie talent development program under Fantagio. At the beginning of the year, they released their first full-length album All Light.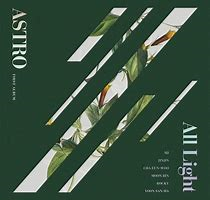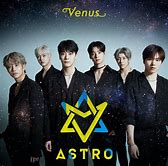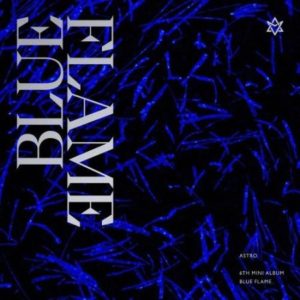 They were actually an earlier discovery for me, around the time I had found Monsta X. So they have been on the playlist for a while. When I heard that they were making a Comeback, I got excited and couldn't wait to see their new looks and hear the new music. A lot of the groups are coming back with a sexier vibe this time around and I love it so much.
Check out my first post mentioning them here.
Follow Them!
Official: www.fantagio.kr/musicians/아스트로/
Twitter @officialastro
Instagram @offclASTRO
Youtube: www.youtube.com/channel/UCZqY2yIsAM9wh3vvMwKd27g
CIX – Latest Music & Collaborations
CIX is pronounced as C-I-X, short for Complete in X, and is a five member South Korean boy group formed by C9 Entertainment this year. The group consists of Lee Byoung-gon, Kim Seung-hun, Kim Yong-hee, Bae Jin-young and Yoon Hyun-suk. CIX debuted last summer (July 2019), releasing their first EP Hello Chapter 1: Hello, Stranger. Then last fall (November 2019), they released their second EP HELLO Chapter 2: Hello, Strange Place.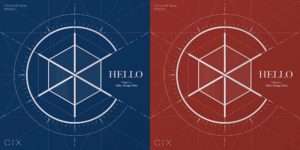 This particular artist discovery is the beautiful moment when two worlds collide to make amazing music. One of my favorite R&B artists Maurice Moore who is also a talented songwriter (along with his crew) linked up with CIX, working on 2 songs from their recent EP HELLO Chapter 2: Hello, Strange Place. That apparently is leading Maurice to work with more K-Pop artists; which I hope becomes a regular thing for some of my other favorite artists from here in the states. They are very young and very talented, and I love their theme for the albums.
Follow Them!
Instagram: @cix.official
Twitter: @CIX_twt
YouTube: CIX Official
WayV – Debut & Latest Music
WayV is a Chinese boy group that comes as the fourth sub-unit and China-based unit of the South Korean boy group NCT. The group is composed of seven members: Kun, Ten, Winwin, Lucas, Xiaojun, Hendery, and Yangyang. SM first announced the news of a Chinese boy group back in 2018, under the project name, NCT China. They would debut as WayV back in January 2019, under SM Entertainment's China-exclusive label, Label V.
The unit debuted on January 17, 2019, with their single album The Vision. They would release their first EP, Take Off in May (2019). The second EP, Take Over the Moon with the title track "Moonwalk" would come in October (2019). Also, Lucas and Ten would be recruited to join the "super group" Super M , along with SHINee's Taemin, EXO's Baekyun and Kai, and fellow NCT 127 members Mark and Taeyong.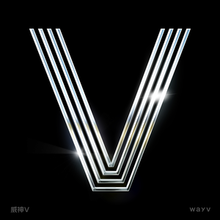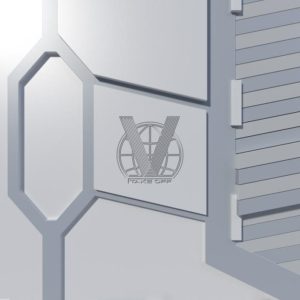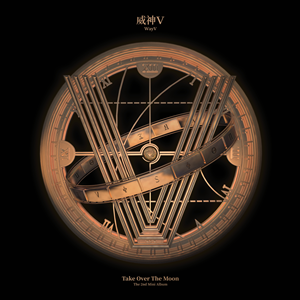 Follow Them!
Twitter @WayV_official
Other News!
By the time this post goes up, I will be plotting on getting Monsta X concert tickets. They announced their 2020 World Tour on Monday (1/13) which will start in Seoul in May but start in the states in June going into July. I am excited that they are coming to back to Texas, a little farther from me than last time, but I am more than willing to take the trip. And I have VAV to look forward to for February, so that's 2 for 2020 so far 🙂