I should've known that it wasn't going to end with the last post that I did about BTS and BlackPink. That brings me to my current K-Pop obsession Monsta X. They are definitely my Muzik Crush at the moment. But I will also talk about some more K-Pop groups that I discovered after listening to Monsta X.
MONSTA X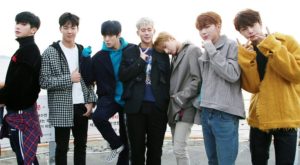 Monsta X is a South Korean boy group formed by Starship Entertainment through the 2015 reality show No.Mercy. The group consists of seven members: Shownu, Wonho, Minhyuk, Kihyun, Hyungwon, Joohoney, and I.M. They all sing and dance. Joohoney and I.M. are the rappers of the group.
Their music is a mix of Pop, EDM, R&B, and Hip Hop. Other than their amazing dance skills and overall look, I was very impressed with Joohney and I.M.'s intensity in their rap verses. Plus the guys write their own material and have some production skills. I already have a favorite/ "bias"… Joohoney.
They have released a lot of music since the start of their career and I think I've listened to all of it, more than once. I've watched a lot of their music videos and dance rehearsal videos, so that I could learn more about the boys. There is so much content and I love it because it really helps me to get a grasp on them as a group, as individual personalities, and a look into their culture as well.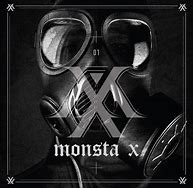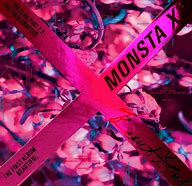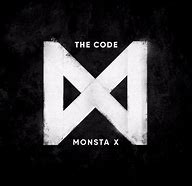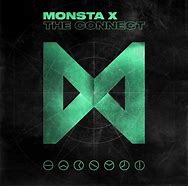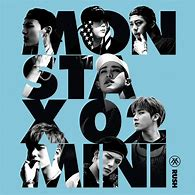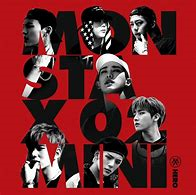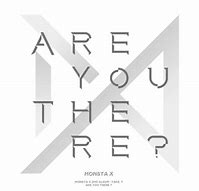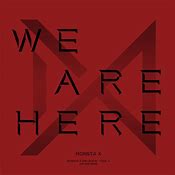 Check out one their most recent videos, for their song "Shoot Out" (Japanese version)…
I had never heard of Monsta X prior to seeing one of my favorite R&B artists, ELHAE, tweet about working with I.M. on a mixtape/ project. Apparently, ELHAE saw an interview where I.M. said that he would love to collaborate with him one day and it ended up happening. The first song and video for the mixtape "Horizon" dropped around mid-April. It's a more R&B project than what's normally expected from I.M. but I love it.
Here's the video for I.M. and a digital version of ELHAE for their track "Horizon"…
Follow them!
Official: monstax-e.com/
Twitter @OfficialMonstaX
Instagram @official_monster_x
Youtube: www.youtube.com/channel/UCqHnXpWR6PGgkIGrPp_aLxg
ASTRO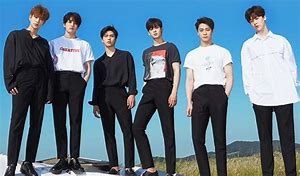 ASTRO is a South Korean boy group formed by the management agency Fantagio in 2016. The group is composed of six members: JinJin, MJ, Cha Eun-woo, Moon Bin, Rocky and Yoon San-ha. They were originally known as iTeen Boys while training as part of Fantagio iTeen, a rookie talent development program under Fantagio. At the beginning of the year, they released their first full-length album All Light. And last month, ASTRO released their Japan debut EP titled Venus.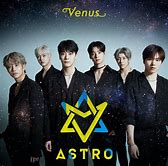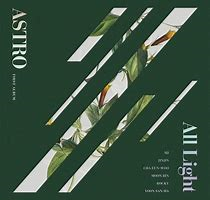 Watch the music video for their single "All Night"…
Follow them!
Official: www.fantagio.kr/musicians/아스트로/
Twitter @officialastro
Instagram @offclASTRO
Youtube: www.youtube.com/channel/UCZqY2yIsAM9wh3vvMwKd27g
NCT 127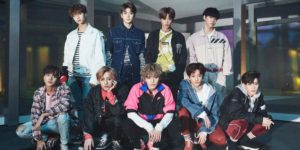 NCT is a South Korean boy group formed by SM Entertainment. Their name stands for Neo Culture Technology. The concept of the group, by SM founder Lee Soo-man, is having an unlimited number of members divided into multiple sub-units based in various cities worldwide. I had only seen NCT 127 first and was wondering why I was seeing NCT and these other names, but there were different groups, which makes a lot of sense now.
The first unit, NCT U, made their debut in April 2016. The second unit, NCT 127, based in Seoul, debuted in July 2016, with the mini album NCT #127. The third unit, NCT Dream, made their debut in August 2016. As of January 2019, the group consists of 18 members: Taeil, Johnny, Taeyong, Yuta, Kun, Doyoung, Ten, Jaehyun, Winwin, Jungwoo, Lucas, Mark, Renjun, Jeno, Haechan, Jaemin, Chenle, and Jisung.
Here's the video for their hit song "Cherry Bomb"…
Follow them!
Official: nct.smtown.com
Twitter @nctsmtown
Youtube: www.youtube.com/user/smtown
Final Thoughts!
I have been trying to expand my music horizons lately and it originally started with Jamaican and Spanish music. BTS started making me curious about this K-Pop explosion that was happening, especially since the music was really good, and I loved all of the big dance numbers and music videos. Now I am growing into a full K-Pop fan-girl. It's obviously not as intense as the K-Pop fans from overseas but definitely when it comes to my own definition on a fan-girl.