It always feels good when I get to share a concert experience with you all. This time I got to see one of my favorite K-Pop groups KARD in Dallas, TX at the Majestic Theater. I was also lucky enough to get VIP/ Hi-Touch for this show as well. It was a very special experience because it was also my birthday 🙂
My Birthday & Getting Ready for the Concert
I had actually planned this trip to Dallas for my birthday before KARD announced tour dates, so getting tickets was a no-brainer. That and that fact that KARD has been one of my favorite groups for a while now, but I had never seen them live. The day before and day of my birthday/ the concert was so much fun. I got to do some fun things and eat good food with my boyfriend. I also got to see my cousins who live in the are, who surprised me with a cake and flowers.
For VIP, I had to check in with the My Music Taste table between 3-5p, before the concert. Then I finally got to meet one of my new friends, who I initially met online through our love of music, K-Pop, and K-dramas. The fact that we got to experience KARD together was so awesome. We had so much fun, and are looking forward to doing more things together in the near future.
The Concert!
They performed a lot of their older songs like "Oh Na Na", "You In Me", "Don't Recall", "Hola Hola", "Dumb Litty", and "Bomb Bomb". Plus they performed song from their more recent albums, like "Go Baby" and "Gunshot". Of course I was excited when they sang a couple of songs from their latest album Re:, "Ring the Alarm", "Break Down", and "Whip". And they even had some solo/ collab stages.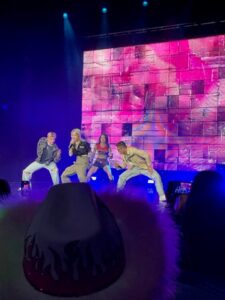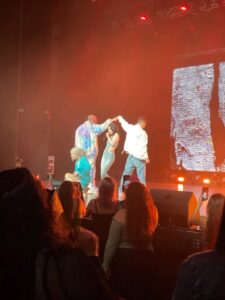 BM performed his latest solo singles "Strangers" and "Bad Intentions". I would've loved to see him perform "13IVI" but I am not complaining at all. Jiwoo also did a solo stage, but I forgot the name of the song, but it was in English, and she was amazing! Lastly, Somin and J. Seph performed together , which was, of course, absolutely adorable.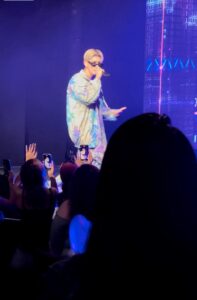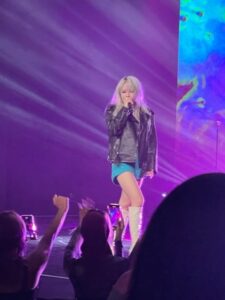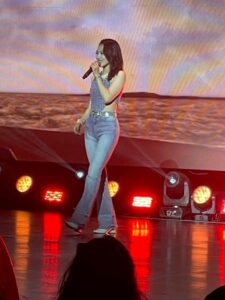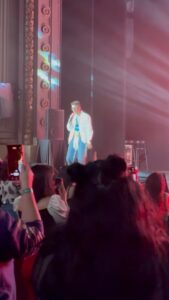 CONCERT VIDEOS COMING SOON!
My Favorite Moments and My VIP Experience
One of my favorite moments from the concert was when BM aka Big Matthew told us all to sit down, relax, and just vibe with them. This is when they performed "Break Down" and "Whip" from their latest album, my favorite from them. I've never experienced artists do that during their concert. It was such an intimate and chill moment with them.
And apparently there were several people celebrating their birthday, so they sang Happy Birthday. Even though, I know they probably didn't even notice me (LOL), it was a sweet moment.
Now to this VIP/ Hi-Touch experience… Which is basically getting a chance to high-five them. I know that it sounds crazy to even pay for that, and honestly, I still wonder why I spend money on that experience LOL. But, even though, it was extremely quick, and we had masks and gloves on, it was cool to see them so close. It wasn't just a high five either, they actually held my hand (cries internally).
Final Thoughts!
Even though I forgot to buy a tour shirt, which is something I never do (smh), I loved every single moment. I was also supposed to wear a birthday crown and was debating on wearing my Staydium LA (BM's clothing brand). But, as much as the possible attention would have been awesome, the Virgo in me hates attention LOL. And honestly, this concert made me further realize that getting an artist's attention isn't a priority anymore.
Follow Me!
Facebook: www.facebook.com/muzikjunqie
Twitter @muzikjunqie
Instagram @muzikjunqie
TikTok @muzikjunqie
Pinterest @muzikjunqie
Red Bubble Shop: Official Muzik Junqie Merchandise