The more that I realize that we are not getting any closer to having live music again, the more I try to hold on to my past concert experiences. I've already mentioned NSYNC and Usher, see links below for those. But now, it's time to talk about B2K, my experience seeing them as a teenager on the Scream Tours, and even getting to experience them now recently as an adult. I hope you guys are able to look back and hold on to your memories as well 🙂
FAN-GIRL CHRONICLES II : USHER
Where do I even start with this? I went to Scream Tours 2, 3, and 4, but I can't seem to find my scrapbook with all of my pictures. Understand that some of us were still using just an actual digital camera for concerts, but, I'm not sure where those digital pictures are *face palms*. But I will try my best to share as much of my experiences as I can.
The Scream Tour(s)
Let's start with the Scream Tour II, in 2002, which was in Lafayette, La, and B2K were one of the opening acts for Bow Wow, being that the Scream Tours were initially HIS. I remember bringing my best friend Danielle, and we were second row on the left side, SUPER close to the stage. And I do remember that the other opening acts were IMX and TG4, a girl group under the same label, at the time. This show was so much more intimate since it was a smaller arena, and we got to interact a lot, which is always fun.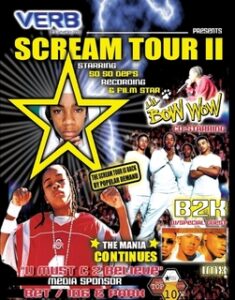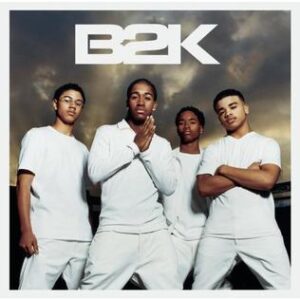 The next one, Scream Tour III, which was held the next summer (2003), in New Orleans. B2K had become headliners at this point and would be promoting their second album Pandemonium, as well as their movie 'You Got Served'. The lineup for this tour included: Nick Cannon, Mario, and Marques Houston. A part of me feels like they added other opening acts (like B5) to this one, but I can't recall.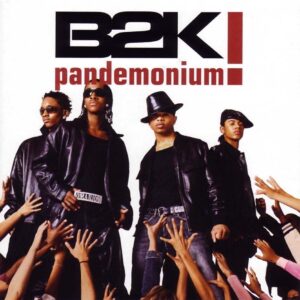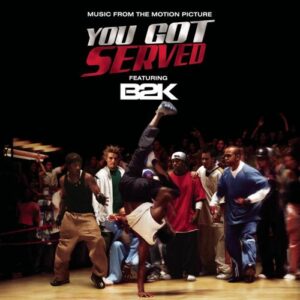 The last Scream Tour (IV) that I attended, took place the summer of 2005 (before I started my freshman year of college), and I went back to New Orleans for this one. This was after B2K had broken up and Omarion and Bow Wow were co-headliners. The opening acts for this one included: Marques Houston, Pretty Ricky, Bobby Valentino. I think I had floor seats for every tour, and it was so much easier to get than it is now LOL.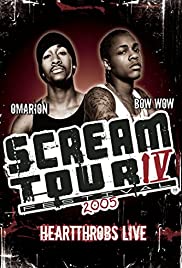 The Millennium Tour
Last year (2019), I was able to see B2K, along with some Scream Tour veterans, in New Orleans. I literally went from buying tickets the exact time they went on sale to becoming unsure about whether I wanted to go to having the best night of my life. My hesitation was due to the uncertainty of whether or not B2K could get along, long enough to get through the tour. Another reason was because I didn't know how the environment would be, now that I was much older than the last time that I saw them all.
The lineup consisted of: B2K, Mario, Pretty Ricky, Bobby Valentino, the Ying Yang Twins, Lloyd, and Chingy. Even though I would have loved to see B5, it was still a great show, and brought back so many great memories. I did a Fan-Girl Chronicles post, and two Youtube videos (one with concert footage, and the other where I talk about my experience). You can check all of that below.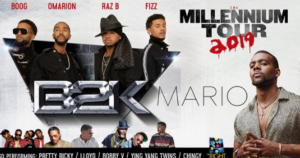 FAN-GIRL CHRONICLES IV : MY MILLENNIUM TOUR EXPERIENCE
Final Thoughts!
There was supposed to be a Part 2 to the Millennium Tour for this year (2020) but the shows got cancelled due to COVID. This tour would be headlined by Bow Wow and Omarion, so no more B2K. Even if they do re-schedule that tour, I don't think I'm all that interested in trying to attend it. I rather hold on to the magical night that was the first Millennium Tour *shrugs*.