Today, as this is published, I should be in Fort Worth, Texas, getting ready to see Monsta X, but of course that was postponed. Because of that, I continue to think about all of the other concert plans that I had for this year. I have had to watch them all get cancelled, rescheduled, or turn into "live" streaming concerts. To keep from completely being depressed about my lack of concerts, I have been looking back at some of my favorite concert experiences, and this throwback Usher concert experience has got to be up there as one of my favorites.
Usher's Confessions Tour 2004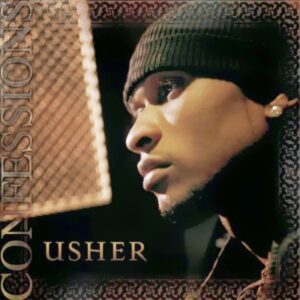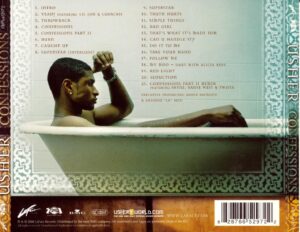 Usher hit the road to promote the insane success of his chart-topping album Confessions. That album will remain one of my top favorite Usher albums out of his long discography. I was trying to find more information regarding the tour, but I couldn't find anything relevant enough to post. All that I can really think of, as far as the date, is that it was during the summer of 2004, and we went to his show in New Orleans, La. (If I find more then I'll update this part).
I surprisingly remember a lot of the details of this experience; I guess because I was older. The story began when my mom won tickets and meet & greet passes for Usher's Confessions' Tour in New Orleans, from a local radio station. I was grateful that she wanted to take me LOL. She usually had luck when it came to winning things like that.
The Fan-Girl Experience
The day of the concert, we were supposed to meet with a rep from the radio station to get our tickets and passes. When we got to the rep, he talked to us for a little bit before giving us our tickets. I remember him sorting through them first before handing them to us. Then we ended up meeting with one of the DJ's before getting in line for the meet & greet.
This will always be one of my favorite meet & greet experiences because I was a lot less shy than I normally am, walking up to Usher like "HEEYYY!" and him giggling at me. He put his arm around me and held me pretty close *swoons* and he kept asking my mom if she wanted to get in the picture too but she insisted on just taking the picture. After the picture he told me and my mom to have fun and told me to "Be Good" and we left. He really was so sweet, and I love our picture!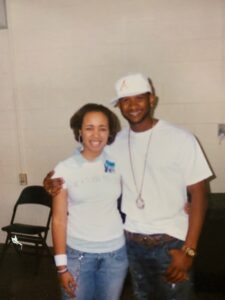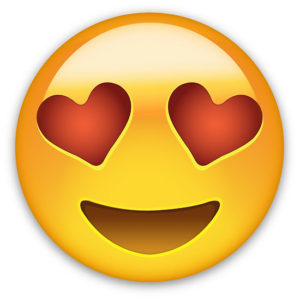 For the concert, we ended up front row, center, literally! I remember that a couple of his opening acts were Christina Milian and a young, College Dropout Kanye West. And when Usher came out, he interacted with me and my mom a lot. I remember he threw his tee shirt our way but another girl reached right in front of me, grabbing it, but ended up fighting with another girl next to her for a part of it (as her boyfriend watched LOL).
 Final Thoughts!
One thing that I want to point out is that I went to that concert when I was about 16/17 and about 10+ years later I would end up working for the very same radio station that my mom won the tickets from. I've worked in media/ radio since then, starting a somewhat new career path these days because of BS and COVID *shrugs*. I am still very thankful for that experience and how Usher was so sweet to both me and my mom.
Follow Me!
Facebook: www.facebook.com/muzikjunqie/
Twitter @muzikjunqie
Instagram: @muzikjunqie
Youtube: www.youtube.com/channel/UCO4erzBeTT75rcz8pzk0Nhg?view_as=subscriber