A post about the K-Pop movement here is long overdue but since I have more than one group to talk about, I figured the timing was pretty good. I want to finally talk about the boy band BTS and now, their, somewhat, female counterparts BLACKPINK. Also, with them performing at Coachella, making history along the way, why not?!
BTS
In case you didn't know, BTS is a seven-member South Korean boy-band, formed in 2013 that has really taken off commercially in the last 3 years or so. They are known for their large social media presence. The members co-write and produce a lot of their music which seems to definitely attribute to all of their success. Their music and videos also have a much deeper meaning which pulls the fans in even more.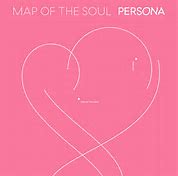 I'm not necessarily fangirling or anything but I do like their music and their live performances. I've been checking out their music and have been enjoying this last project Map of the Soul: Persona. The first track, "Intro: Persona" really got my attention, laced with hard-hitting Hip Hop all the way through. I've always had an appreciation for the Korean Hip Hop scene.
Their track with Halsey "Boy with Luv" is a more Pop, Dance track but it's probably one of my favorites. After that, we have "Make It Right" and "HOME" which have a more R&B sound to them. Last is "Dionysus", another Hip Hop track; bringing this very well-rounded album to an epic-like ending. I am not mad at this record at all.
Follow them!
Official: http://bts.ibighit.com
Twitter @bts_bighit
Instagram @bts.bighitofficial
Youtube: www.youtube.com/user/BANGTANTV
BLACKPINK
BLACKPINK consists of 4 members, Jennie, Rosé, Lisa and Jisoo. All of the girls sing, but Jennie and Lisa also serve as the group's rappers. The label the girls are under, YG Entertainment, revealed what the group's name meant:
"The meaning of BLACKPINK aims to contradict the common perception of the color pink… Pink is commonly used to portray prettiness, but BLACKPINK actually means to say that 'Pretty isn't everything.' It also symbolizes that they are a team that encompasses not only beauty but also great talent…"
They even have their own reality show on Youtube, which is a series of 12 episodes following the group doing everyday things together.
BLACKPINK made their American debut at the Universal Music Group's 2019 Grammy Artist Showcase back in February. The group debuted on August 8, 2016, with their single album Square One, which produced the track "Whistle", their first number-one song in South Korea, as well as "Boombayah", their first number-one hit on the Billboard World Digital Songs chart, which set the record as the most-viewed debut music video by a Korean act. As of 2018, Blackpink is the highest-charting female K-pop act on both Billboard Hot 100 and Billboard 200.
Kill This Love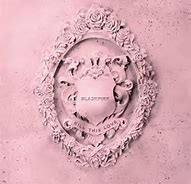 Kill This Love is the group's 2nd EP and the first time I have ever heard of BLACKPINK. The first impression is that I think they are AWESOME! They do remind of BTS a little bit but with more Hip Hop and R&B elements and less Pop in most of their tracks. I am in love with every single song on this project. I don't speak their language but music is universal, especially when it's good! 
BLACKPINK performed at Coachella over the weekend and have become the first female K-Pop group to ever perform at the festival.
Follow them!
Twitter @ygofficialblink
Instagram @blackpinkofficial
Youtube: www.youtube.com/channel/UCOmHUn–16B90oW2L6FRR3A/featured
Final Thoughts!
If you haven't listened to any K-Pop, Korean Hip Hop, or anything, you should definitely give it a listen. If you are a music fan, I think you can appreciate hearing your favorite R&B and Hip Hop styles in another language. It translates beautifully and it's just a dope sound. Let me know what you guys think of this K-Pop movement.