As a K-Pop fan, it's still bittersweet to be a fan of BTS. It's not because of the 7 amazing and talented souls that make up the group, but outside forces. Fans don't realize how much they can alter one's views on the artists that they are supposedly supporting. But, with all of that aside, I was very excited for this first full solo album, Indigo, from RM.
I took my time with this post. And I am currently waiting on my physical album but am unsure when I will get that. But I am planning on doing an Unboxing once it does come in 😊
Re-Introducing RM…
For those who do not know, Kim Namjoon aka RM (formerly Rap Monster) is a member, and leader, of the globally famous K-Pop boy band BTS. And whether you like them or not, I'm sure you have come across their name. As of recently, the band has been focusing on more solo endeavors, instead of group activities, to prepare for their military enlistments. RM is 4th member to release a solo project since their official "group hiatus" announcement, this one being his first full length solo album.
He has dropped a couple of mixtapes before now, as well as some collaborations. His first mixtape can be found on Soundcloud, and his last mixtape, MONO, is available on music streaming services like Apple Music and Spotify. RM has grown a great deal since then, and the theme of this new album comes from his thoughts around the last couple of years, and an overall reflection on his 20s.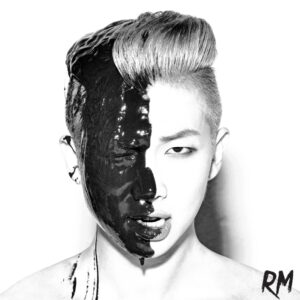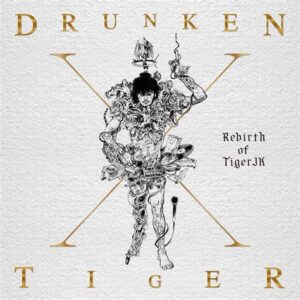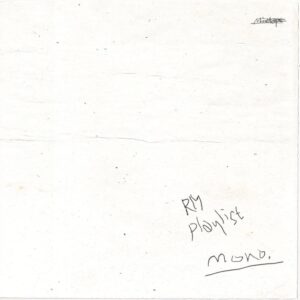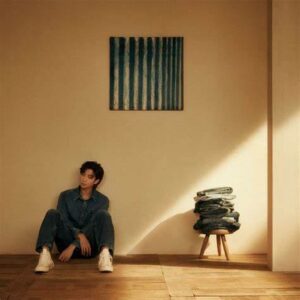 Indigo… My Review!
I am going to do my best to talk about this masterpiece of an album, my favorite songs, the meaning behind some of them, as well as my overall feelings about Indigo. To start, I was a little surprised at all the features that RM has on this album, but it all works. Now, when it comes to obvious favorites for me, "Yun" featuring (Queen aka Mama Badu) Erykah Badu and "Still Life" featuring Anderson Paak, the vibes are a little different, but fitting to each of their styles. And you can tell that they sincerely are happy for RM and happy to work with him.
RM Explained the meanings behind "Yun" and "Still Life" during his NPR Tiny Desk performance. Check it out below!
Some of my other favorites on this one is: "All Day" featuring Tablo from Iconic Korean Hip Hop group Epik High, "Forg_tful" featuring Kim Sawol, "Lonely", "Hectic" featuring Colde, and "Wild Flower" featuring youjeen from Korean Rock group Cherry Filter. I do love the entire album, and I respect RM so much as a person and an artist. His process was so endearing to me, also, because even though he is well known in the industry, he was nervous approaching some of the featured artists with his ideas to work together.
Check out some really dope insights on some of the songs on Indigo. I found these while looking up translations on Genius.com 😊
"All Day" featuring Tablo
To start, the music intro was automatically my favorite. Then we get the RM we all know and love with the first verse. The chorus is fun and catchy. Tablo always goes hard with every verse, and hearing him with RM, after them finally getting to work together, plotting for years.
"In this age of algorithms, it's gotten much harder than before to have your own color and voice. But in the end, in order to last long, no matter what it is, preferences or whatever, I have something of my own in order to enjoy my life and last longer in this business, I believe in need to have something that's my own. It doesn't have to be art or something creative."

—RM via Album Magazine Film (via Genius)
"Forg_tful" featuring Kim Sawol
The sound on this one is giving soft, "folksy", with an acoustic guitar element. Known for his deeper voice, hearing him sing in a much softer tone, is so comforting.
"I couldn't find the same texture as it has in [the] Korean title, the closest one is forgetful. But you know, it's like (…) not so fun and not [so] charming. (…) It's a sense of humor, like I just missed the E because (…) I'm so forgetful."

—RM via The ZachSang Show (via Genius)
"Lonely"
This one caught my attention with its chorus. It has more of a Pop feel to it, but I like it for him. No features on this one, which I can appreciate. He raps and sings the chorus, as well. His mix of English and Korean, is amazing to me, no matter how many times I hear him rap/ sing.
"So, yeah, it's kind of my really one of my shades on my inside. Like you said, I sometimes get still afraid of showing the actual frank and honest sides of myself. But, you know, I've been taught that art is like that. You should… No, it's not 'you should,' but sometimes you could show and turn some of your vulnerable stuff into some greater things. It's still hard, and I'm still afraid of it, but it's really getting natural to show the frank and honest stuff inside and turn it into music or visuals. And I think it's one of the most essential and greatest inspirations for all time, for all artists, historically."

–RM via Variety (via Genius)
"Wild Flower" featuring youjeen
I agree with many fans on this one, because it makes me emotional, and I definitely cried the first time I saw the video and read the English lyrics. It's a softer Pop/ Rock influenced song; almost reminds me of his song "Forever Rain". As a fan, I am familiar with his love of nature, so the song makes sense. And I feel able to understand more of his need to slow down and appreciate it all when possible.
 "Actually, the title was supposed to be "Flowerworks," which doesn't make sense. When I see fireworks, it happens so fast—it's so short and beautiful, but it's gone. And seeing the fireworks, I thought, if I could do a fireworks with some wildflower—you know, not actual fireworks, because it's just a metaphor—and if I hold some flowers and throw it to the sky, it could be like fireworks. And yeah, I just made up that word. I wanted to call it "Flowerworks," and then actually rhyming fireworks and flowers—in Korean, it's rhyming, too… But I think the song is a symbol of my 20s, and this album is as well."

–RM via Variety (via Genius)
Final Thoughts!
It was kind of interesting to see of all of the fan theories about Indigo before he dropped anything. Everyone was wrong (LOL), and I am happy for it, to be honest. We know what RM is known for, with his history of aggressive, hard-hitting raps; as well as his softer side, as shown in his last mixtape, MONO, and some songs with BTS. But he took all of what we know about him, and expanded on it. He did what made him happy and made sense to him, and that's what makes a project like this so great.
It can be almost cliché to hear an artist talk about the struggles of being "famous", but no matter the situation, the genre, western or international, some fans still don't see them as human beings with lives outside of their music. I truly hope that fans can appreciate the raw emotion that gets shared on albums like these.
Finally Uploaded my Unboxing Video! Check it out Below!