Happy Monday! I hope everyone had a nice holiday weekend. I mainly spent time with my family which is always a good thing. But I am back with a Music Crush Monday. I am very excited about this artist too. I hope you guys end up loving him just as much as I do.
Who is ELHAE?
Jamaal "Elhae" Jones is a 26 year old R&B singer, songwriter, and producer out of Atlanta, GA. A lot of Elhae's early experiences with music come from his involvement in his church choir. Elhae went from performing choir solos and learning to play piano, to composing his own songs, which brings us to the artist that Elhae is today. He is described as a "… working example of what it means to be creatively brilliant at every aspect of making music. …musical genius who knows no boundaries in his art…" I have no arguments here.
Today, Elhae is quickly becoming a young breakthrough artist that has so much to offer when it comes to music and the music industry as a whole. His name, ELHAE "Every Life Has An Ending", represents his philosophy on life. To him, it means "… We only live once. So, while we're here, it's best that we all live life to our fullest potential by being ourselves, working hard and following our hearts!" That alone makes me a fan of him. His music is another story.
< https://www.facebook.com/pg/elhaemusic/about/ >
 Aura I & All Have Fallen
ELHAE released other EPs prior to Aura I in 2015 then All Have Fallen last year in 2016. Everything that I have been able to listen to are classic R&B records. I don't want to say that they have the same vibe because you can definitely hear his growth as his career progressed. I will say that he definitely brings that sexy, real R&B vibe in his songs.
I love how most of his content deals with relationships. Initially, when I first saw him and started to read about him, I wasn't quite sure what kind of artist he was going to be. I was pleasantly surprised. And it's hard for me to pick favorite songs off of these albums. His tracks just flow so seamlessly into each other.
I do feel like All Have Fallen sets the stage for Aura II. He stays with the dope verses, catchy hooks, and amazing melodies. More elements and features are added but we still get that strong R&B/ alternative sound. The way he improves on his sound without taking away from his original elements is so dope to me.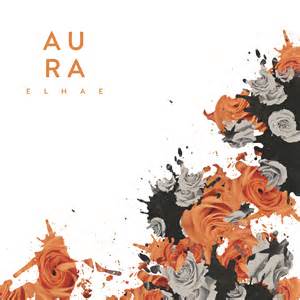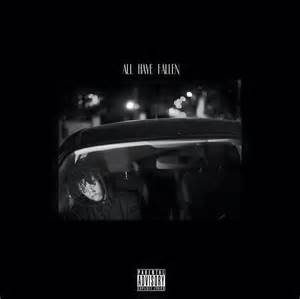 Aura II
 Where do I even begin with this amazing album?! First of all, it was released this past Friday, April 14th. Right of the bat, the first song "Admit It (Intro)" gives me Drake vibes but almost better, in my opinion. His voice is a bit smoother than Drizzy (to me). Then there's "Something" which I have to say is a favorite of mine. Everything about this song is perfect. I'm in love with the hook.
The next song is "Bang Your Line" which features one of my favorites, Ty Dolla Sign. These two on one song is just (swoons a little). While we're on the topic of features, he also has a song called "Slip and Fall" with Eric Bellinger, an R&B legend. Again, both of their voices together on one song just make my soul happy. I cannot seem to find the words to describe these songs but they will definitely make you feel something.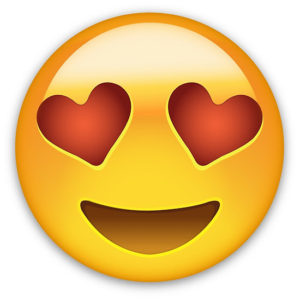 This next song, "Drama", is another favorite. The lyrics are hot but that melody is amazing. I could listen to it over and over again, not getting tired of it. Another song with a crazy melody is "Otherside" which has a slightly different element to it.
Elhae's voice on "Blue (Interlude)" is perfection. I was not expecting a song like this on the album. It's a 2 minute piano accompanied ballad. He's talking about his female interest's aura color. It's so different from most artists that I have been listening to and I love it.
The vibe picks back up when he reminisces on "Circa '09" featuring a verse from Rockie Fresh. "It's Not a Race" stays up-tempo with a strong melody (again… he's just a genius). It also has a killer electric guitar section at the end (if I'm hearing that right). And he ends things with "You", slowing things down a little bit but still giving us heavy hitting beats and a smooth chorus.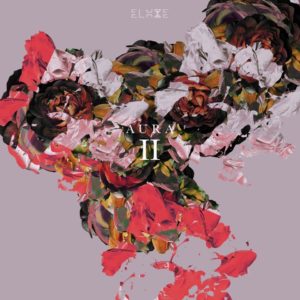 Final Thoughts
 So, it's safe to say that I have become a huge fan of ELHAE in a short amount of time. What's crazy is that I found out about him because I am going to see Blackbear live next month and Elhae is opening for him. I like to know who I will be seeing and I instantly fell in love with his music. I am actually looking forward to seeing him just as much as I am to see Blackbear. So much talent in one little building is going to be insane.
I hope you enjoyed reading about this very talented individual. I can't wait for the concert so I can tell you guys about it. Check his music out and let me know what you think. But for now, enjoy the rest of your day and check out ELHAE's most recent video for "Something"…
Check Him Out!
Official: www.elhae.com
Facebook: www.facebook.com/elhaemusic
Twitter & Instagram @elhae
Soundcloud: www.soundcloud.com/elhae