This is another one of those random Tik Tok discoveries for me. I was scrolling my For You Page one day and came across one of Polyphia's guitarist Tim Henson. The video was hypnotizing and led me down the rabbit hole of learning everything about him and the rest of the group. And my timing couldn't have been more perfect because they just dropped a new album 🙂
My review is going to be a bit different this time around, though. This is my first time really reviewing an instrumental album. Some songs do have vocalists or rappers, but most do not. It's been a pretty exciting process, from listening to the music, and figuring out my thoughts and feelings about it all.
Get to Know Polyphia!
Polyphia is an instrumental progressive rock band based out of Plano, Texas, formed in 2010. The group consists of guitarists Tim Henson and Scott LePage, bassist Clay Glober, and drummer Clay Aeschliman. They have released four studio albums, two EPs, and numerous singles. When it comes to their sound, it's been described as "rooted in a metal-focused tone in their early releases, they developed their music into a more progressive rock sound, combining electronic music and hip hop in their later productions…"
In a 2013 interview, when asked about the name of the band the following answer was given:
"It comes from the word "Polyphony", meaning "music whose texture is defined by the interweaving of several melodic lines. Playing off this definition, as a band, we capitalize on musicianship and that, musically, each member of the band is a cornerstone of our sound. We stray from the idea of a one-dimensional, vocal-centered, or guitar-centered, or drum-centered group, and let each member of the band play an integral part in the overall product. As a people, all of us have a unique and personal identity that makes us dynamic and purposeful, and our band means to convey this quality within all of us through our music; never diminishing the potential of others and thriving in unity." (The Circle Pit. June 6, 2013)
Getting Into Polyphia's Music…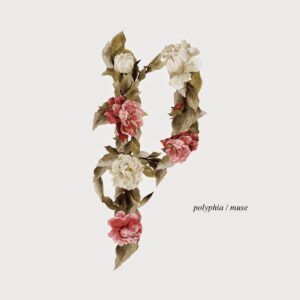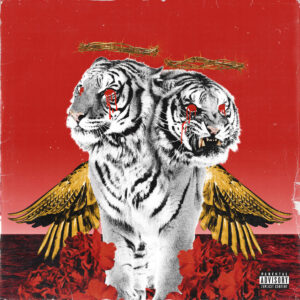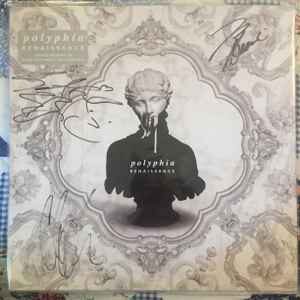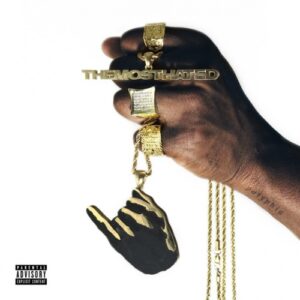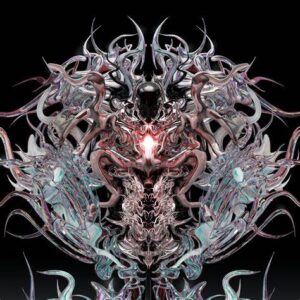 Their latest single "Ego Death" featuring the legendary Steve Vai, prior to the new album release, was my first taste of the group. I hadn't even heard the full song before getting hooked on their sound. And the more I listened to their other albums, it further confirmed that. Every album has its own vibe, but I will say that my favorite album, before this current one, is The Most Hated – EP.
Let's talk about the singles that came out prior to this new release: "Playing God", "ABC" featuring Sophia Black, "Neurotica", and "Ego Death" featuring Steve Vai. Other than "Ego Death", "Playing God" is a favorite for me. It's another one with a Hip Hop feel, but also an almost Spanish guitar type vibe. And there's this breakdown that Tim does, that is absolutely insane to me. Also, "ABC" grew on me after a while, it's super catchy.
Remember That You Will Die… My Review!
Now, to the other tracks on this new Polyphia album that I am really feeling. First up is "Genesis" featuring Brasstracks, with its Hip Hop, and almost R&B sound, with some horns added to the mix. Another one is "Reverie" with that "screeching" effect on the guitar, then the music being sped up on the strings later (I'm not a guitar player or expert on instruments so please don't judge me lol).
"F*** Around and Find Out" caught me off guard, and features rapper $NOT. It's a dope song… Like emo rap mixed with softer rock elements. Then we get "All Falls Apart" which gives a lot more shine to the horns, with a louder, more intense sound. "Chimera" featuring Lil West, gives us more drums and a more metal sound, with a funky beat, and that Spanish guitar sound again, which I love.
Follow Them!
Official: https://www.polyphia.com/
Facebook: https://www.facebook.com/Polyphia
Twitter: http://www.twitter.com/Polyphia
Instagram: http://www.instagram.com/Polyphia