Happy October/ Happy Fall! It's another month, another post full of new music! This is more than just another K-Pop Update. I have some K-Hip Hop, and a lot of English-language drops and collaborations on this one. Hopefully, there's something for everyone…
*Also, this post is being published a little later than I would have liked but on top of just taking breaks when I need to, my home dealt with a pretty powerful hurricane. I spent a lot of time prepping for it and checking on my people, and we did lose power temporarily. So, I will try my best to catch up on some new music releases as much as I can*
It's Here! Monsta X's Joohoney's New Mixtape Psyche!
Monsta X's main rapper Joohoney is back with another mixtape, Psyche, the follow-up to his DWTD mixtape. He released it on Soundcloud first before it was made available on streaming sites like Apple Music. He had already dropped a music video for "Intro (Ambition)", which was a mix of his raps from some awards' show appearances. Then once the mixtape was about to drop, he released a video for "Smoky" which is probably one of my favorite on this one, because it's lyrics and emotions are relatable, showing a more "Emo"/ Rock side.
The other 5 songs continue to spill out everything he's been feeling before the release of this mixtape, that he wrote, produced, and arranged. He also has a couple of amazing features, including "Dark & Cloudy" with BOA KIM and "Wing Suit" with his "sister" Tem, and a feature from her daughter (his "niece") Oli, who I have fallen in love with via Tem's Youtube videos and social  media 🙂
Follow Him and the rest of Monsta X!
Twitter @OfficialMonstaX
Instagram @official_monsta_x
Youtube: www.youtube.com/channel/UCqHnXpWR6PGgkIGrPp_aLxg
Jay Park & H1GHR MUSIC Two Part Compilation Album, The New Chapter!
Jay Park has been one of my favorite rappers, not just when categorized in K-Pop. With his record label H1GHR Music, he dropped two albums, The Red Tape and The Blue Tape. I have actually been enjoying The Red Tape more since it's more Hip-Hop than the other, in my opinion. Jay is pretty much on every song, which I am not mad at, at all.
Follow Him!
Official: www.jaypark.com
Twitter @JAYBUMAOM
Instagram @jparkitrighthere
Youtube: www.youtube.com/user/jaybumaom0425
SuperM Drops Their 1st Full Length Album, Super One – The First Album
Where do I even start with SuperM, other than the fact that I fall in love with EXO's Baekyhun's voice with every song. My obvious favorites are "One (Monster & Infinity)" and "Tiger Inside", and the videos are insane as usual. Those songs have that big Pop, ready for a big stage energy. I have also been jamming to "Together at Home" and "Step Up", as well as their slower jams "Dangerous Woman" and "So Long".
They've been making a lot of tv show appearances here in the states while promoting this album. Also, there are talks of them performing at next year's Grammy, at some type of pre-show, and a possible nomination. I will keep my eyes open for more on that. But I really do love seeing them together, and a lot of fans were anticipating this release.
Follow Them!
Official: https://www.supermofficial.com
Twitter & Instagram @superm
Youtube: https://www.youtube.com/SuperM
Pentagon Release New WE:THE -EP
This was another comeback that I was excited about, and always am because they were one of my first K-Pop groups in the beginning. And when it comes to Pentagon, I expect an attention-grabbing, lead single and powerful visuals. With their lead single "Daisy", they did not disappoint. It's soft and beautiful, while still being powerful vocally.
The rest of the EP reminds me of the sound that I've always loved from them, cute and fun Rock/ Pop songs. Other than "Daisy", I find myself loving "You Like" and "Paradise". They are a little more upbeat with more rapping, while on top of a Pop/ Dance beat. But I love all 5 songs and will continue to look forward to more music and visuals from them.
Follow Them!
Instagram @cube_ptg
Youtube: www.youtube.com/channel/UCw4NcAAtRsjL-cGlBrUnMTQ
Ghost9 Debuts with Pre Episode 1: Door
I found them while watching music videos on Youtube, coming across their video for "Think of Dawn" which grabbed my attention right away, and gave me Monsta X vibes (dark themes, hard-hitting choreography). They're cute and I really do like their music. Other than "Think of Dawn", I love their other up-tempo songs "Reborn" and "It's gonna be hot". But what is actually becoming my favorite is "Lay back", which, of course, is a slower tempo song with some R&B vibes to it, and more of their rap line.
Follow Them!
Twitter @GHOST9OFFICIAL 
Instagram @official.ghost9
Youtube: www.youtube.com/channel/UCwBsVtDcTVG4QCorkVNJ5Sg
More BTS World Domination!
The last time that I mentioned BTS, I brought up their first English-language song "Dynamite", and it was already breaking records. They've been all over American radio and tv shows, including having a whole week of appearances and performances on Jimmy Fallon, as well as performing on popular music award shows. Now, they continue to break records, and currently sit as number 2 on the Billboard 100, only to get pushed by their feature on Jason Derulo's "Savage (remix)". They also recently did their 2 day online concert Map of The Soul ON:E and announced their next album/ comeback BE to be released next month on November 20th.
Follow Them!
Official: http://bts.ibighit.com
Twitter @bts_bighit
Instagram @bts.bighitofficial
Youtube: www.youtube.com/user/BANGTANTV
Coming Soon!
Monsta X – Fall Comeback, New Album Fatal Love 11.2.20
BTS – Comeback and New Album BE 11.20.20
Nu'est – Comeback and New Album TBA
Wonho – Comeback before end of year, Date TBA
Got7 – Comeback TBA
Honorable Mention!
Just some more non K-Pop artists for you guys to check out 🙂
Zayn
Yes, Zayn Malik from One Direction is back with some new music, after a decent hiatus from it all. It's crazy because I remember posting about him a lot when he first went solo. I thought that he was amazing but when more focus was placed on his on/off relationship instead of the music, I kind of backed up. But now that he is back with an amazing song called "Better", I thought that I would share it.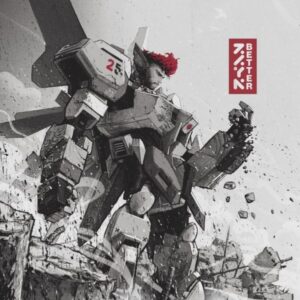 Follow Him!
Official: www.inzayn.com
Twitter @zaynmalik
Instagram @zayn
Youtube: www.youtube.com/channel/UC3PdiRW5dUA4V70ueeR1eHA
Maurice Moore
For anyone who has kept up with me here on the blog and/ or social media, you should know who Maurice Moore is, and how much of a fan I am of him. He's dropped a few songs since the last time I've mentioned him on here, though. But he has plans of dropping a lot of new music soon, so I will definitely keep you all posted on those. I am just so happy for him and all of his success, as an artist, songwriter, and producer.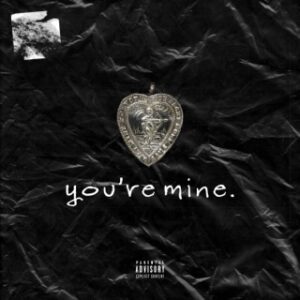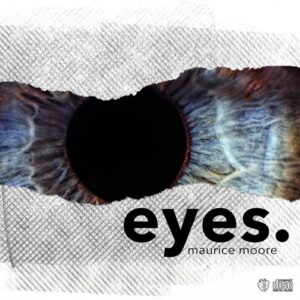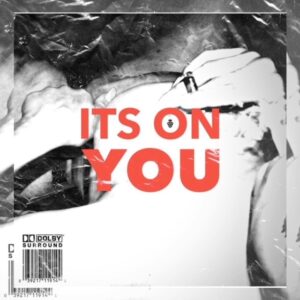 Follow Him!
Official: www.mauricemooremusic.com
Twitter @mauricexiii
Instagram @mauricemoore
Youtube: www.youtube.com/mauricemooremusic
Omarion
This man has been one of my favorite artists since I was a teenager. I've had the pleasure of seeing him live so many times, while he was in B2K and solo. After all of the craziness and drama, he is back with some new music. The song is called "Involved" and it will be on his upcoming album The Kinection to be released at the end of this month.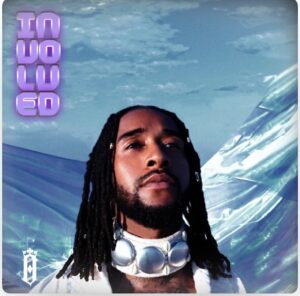 Follow Him!
Official: www.omarionworldwide.com
Twitter & Instagram @omarion
Youtube: www.youtube.com/c/omarion