Another day, another music crush! I am usually pretty excited when I get to do this kind of post. It basically means that I have found someone who's music I really vibe with and I look forward to seeing what comes up for them. Also, I love those artists who do everything they can to be authentic and do a lot of the album building process themselves. Maurice Moore is definitely one of those artists and I love him for it!
A Little More About Maurice Moore 🙂
This 21 year old R&B singer/ songwriter/ producer/ engineer (to name a few) out of Ottawa, Canada is actually so much more than I originally thought. I always do research before I do a write up about them. The things that I have read about Maurice are so crazy to me. I don't even know where to start but I will try to paint you a picture of who he is.
Let's start with the fact that Maurice was a pretty nice football player, All-American running back and a top recruit as a matter of fact. But music was always something he loved and he eventually decided to go with his true passion. Apparently before he made that decision, though, he had already put a business plan together for his music career and built his own studio at age 14. Maurice would then be able to professionally enter the music business. Like, what? I don't even want to think about what I was doing or thinking at 14 *SMH*
It wasn't until around 2013 when Maurice officially "launched" his solo career. He was even a member of Kehlani's Tsunami Mob. You have probably already heard a lot of his music without even hearing his name or voice. He has written and produced for a lot of my (and yours too) favorite artists such as: Kehlani, Trey Songz, Omarion, Wale, R&B group Immature.
Check out this cool feature from a little while ago about Maurice 🙂
< https://www.much.com/five-reasons-why-you-need-to-check-out-maurice-moore/ >
My Review of the Amber Room
Other than the fact that Maurice was so excited for releasing his debut album, it was the direction he gave for when it was officially out. His suggestion was that, if you could, to set aside 45 minutes (the length of the album) and listen to the entire album in order. The album tells a story and it makes more sense if you listen to it that way. Me, personally, I always try to listen to the whole album in order, with no interruptions, especially the first time. I've always felt like there is a reason an album is put together that way so why not listen to it the way it was packaged and try to figure out what the artist is trying to convey.
It's really hard for me to pick favorites because all 13 tracks are just amazing worth every second. But of course, certain songs stick out from the very beginning. Those songs are: "Your Man", "Selfless" featuring Jeff Sanon, and "Brave/ Time Traveling". Keep reading and I will tell you why I picked those 4 songs.
First of all, I can relate a lot to these songs and the situations being sung about. I'm pretty sure that we (women) love those "If I was your man…" or "I can do better" or "You deserve better" songs, right? And that's what "Your Man" is basically about. Of course I love the music and arrangement too. With "Selfless", it's kind of self-explanatory; being with someone who should be more selfless when it comes to your relationship, you know?
"Brave/ Time Traveling" hit a little more. Maurice talks about growing up and not being able to learn how to be a "real man" from his father (his parents had a rough divorce when he was young). So, it's basically him learning to be brave and being inspired by his mom. I didn't really have a dad around either and my mom wasn't treated as well as she should've been so I can always relate in that sense. For the second part, "Time Traveling", he basically does a nice one-take free style showing off his lyrical skills (very impressive).
For this album as a whole, I can say that after listening to it a few times that it will definitely be one of my favorite R&B records from this year. If you have read any of my other posts or music reviews then you know that I am a sucker for that real, genuine, 90s type R&B. And Maurice definitely gives me that; along with his amazing vocal range, chilling falsettos, and impressive rhyming skills. Also, he talks about every topic you can relate to: Love, family, having fun, being young, being inspired, and just living life.
Watch his video for "Little More" Here!
Check Him Out!
Official: www.mauricemooremusic.com
Facebook: www.facebook.com/mauricexiii
Twitter & Instagram @maurice_xiii
Soundcloud: www.soundcloud.com/MauriceXIII
Youtube: http: www.youtube.com/mauricemooremusic
More 'Stxry Tellers' You Should Check Out…
I don't remember if I had seen or heard about Jayden or Maurice first, then Jeff, but I do know that I saw them on RnBass first via Instagram @rnbassmusic or on Snapchat. They were so cute and the music that I had heard was amazing, especially being that they were making amazing R&B at such a young age. I was also intrigued because they are all from Canada, hang out, and work on music together. They are definitely a part of this new R&B movement and I couldn't be more excited! I put a ton of links below so please check them out and let me know what you guys think!
Jayden Henry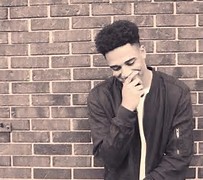 Follow Jydn!
Twitter & Instagram @jydn17
Soundcloud: www.soundcloud.com/jydnmusic
via StereoHearts on YouTube: www.youtube.com/channel/UCmG2LrgXq451lDEXhA42Gnw
Jeff Sanon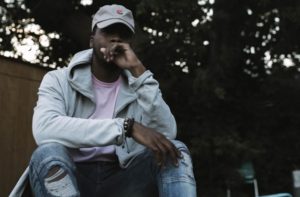 Follow Jeff!
Twitter & Instagram @JeffSanon_
Soundcloud: www.soundcloud.com/jeff-sanon
Check Out His Single "Miss Solana" Here!
via RnBass on YouTube: www.youtube.com/channel/UCe_tEj22TweyTQuO_Q0i1Tg
Final Thoughts!
I can't even wrap my head completely around his bio. He's obviously not the only one who has done some of that but all of their stories are unique. And the fact that he is still in his early 20s, this is just the beginning for him and I am so excited to see what's next. He's already talking tour with this album so I'm ready!