I have mentioned Monsta X a lot already but never really gave you guys too much background on them. And even though I want to focus on this Come-Back and this new mini-album Follow that they released today (US time), I want to give some background. If you aren't interested then feel free to skip to the music review. But if you're anything like me, you like the know the people behind the voices *shrugs*
Monsta X… The Basics…
Monsta X consists of 7 amazing young men out of South Korea, who, even though, they are "assigned" certain roles, they are capable so much more (oldest to youngest): Shownu (leader, vocals, dancer, choreographer, songwriter), Wonho (visual, vocal, dancer, songwriter, producer), Minhyuk (visual, vocal, variety/ music show host), Kihyun (main vocals, dancer), Hyungwon (visual, dancer, vocal, model, DJ), Joohoney (rapper, vocal, dancer, songwriter, producer), and I.M (rapper, vocal, songwriter, producer, translator)…
I have mentioned before that they all auditioned on a show called 'No Mercy' where they were put together and called themselves Monsta X. Their personalities and abilities just blend so well; it's like they were meant to be in this particular group together. They all contribute to their looks, music, and choreography in some way. And they love their fans, Monbebe, with everything they have.
On top of their many Korean and Japanese releases, they have released a few English-language albums recently… Check them out!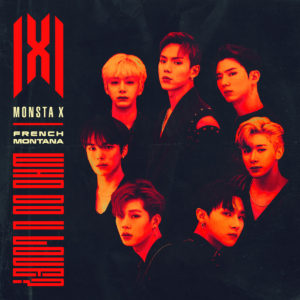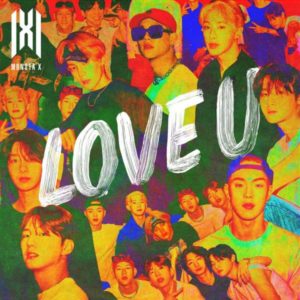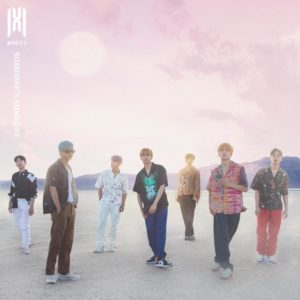 Follow… My Thoughts
Honestly, I don't know where to start… But I guess we can start with the first track "Find You". Other than the fact that it is such a beautiful song and amazingly arranged, the video pulls at your heartstrings. I won't even lie, though, Joohoney's (my bias) voice on this song breaks me. But what really gets me is trying to figure out the story behind this music video. It is connected to some of their previous releases, especially "Dramarama", so I'm trying to put the pieces together.
The second video that they released is a high tempo, dance track called "Follow" (title track) and it is amazing. I think we were all waiting for this high energy performance video from them. I.M's verse gets me on this one (our maknae is such a bada$$ and I love it!). There is just so much to love about this album and the two title tracks.
Some cool things, for me, about this album are the fact that Joohoney, I.M, and Wonho did a lot lyrically, arrangement, and production-wise. The boys even recruited Joohoney's producer crew (NoArk) and Daniel Ceasar for some tracks. Also, the song "Mirror", Shownu and Wonho's unit stage from their 'We Are Here' tour has become a group song. And I can tell you that most of us who went to that concert were looking forward to this being on the album. I do love EVERY song so much but there is something about the sexy R&B vibes for "U R" and the harder R&B/Hip Hop elements on "Disaster" that have me listening carefully to every single word and melody.
Follow Them!
Official: monstax-e.com/
Twitter @OfficialMonstaX
Instagram @official_monsta_x