So, I have something that I have been dying to get off of my chest. I have tweeted/posted about it before but never went into much detail. And I obviously can't keep talking to those people around me because they think I'm crazy LOL. So, I decided to get my thoughts together and write them down, explaining them as best as I can.
Being a FanGirl, but a MUSIC FAN more than anything, and being around a lot of different concerts, artists, and fans, I have noticed many things. I pay attention to everything and some of the things that I have seen, especially recently, really bothers me. I really do hope that it's not me just over-reacting, but something that you guys have seen as well and can relate to. I love talking about the happy moments but there is always another side, so here it is…
Louisiana is still on the map right??
So, after going to the Hype Tour in Houston last November and seeing some artists I am actually a fan of post tour dates, I have noticed a pretty interesting trend. Artists are doing 3-4 shows in Texas but skipping over Louisiana completely. Now, don't get me wrong, some pretty big artists have come through here over recent years (tickets high AF though) and I love Texas. But I have been getting this feeling that venues here are becoming less of an option for a lot of artists.
I have seen and heard artists talk about how much they love New Orleans; the food, people, culture, etc… But they won't step foot here for a tour. Is it timing and scheduling? Is it an issue with promoters (which seems to be pretty common)? For smaller artists, though, there are a lot of smaller, more intimate venues, if crowd size is an issue. I just don't get it.
Some Recent Examples…
The first few artists that I saw 2018 tour dates for were G-Eazy, and Miguel. G-Eazy had one of his surprise album listening parties in NOLA but will not be coming back for his Beautiful and Damned Tour, going to 3 cities in Texas. With Miguel it's the same thing, doing 4 shows in Texas but no Louisiana (though he will be playing Essence Fest in July). But what has stood out to me the most is Justin Timberlake's Man of the Woods Tour.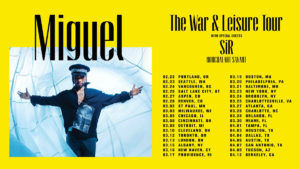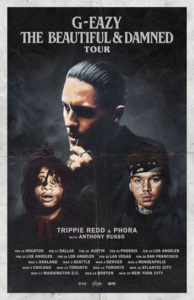 I have been a fan for almost 20 years now, my mom and I buying tickets to any show we could when NSYNC came to Louisiana and a couple of times in Houston (to be extra of course LOL). I saw Justin as a solo artist once, in New Orleans. He did come to New Orleans for his 20/20 Experience albums but the price for tickets was too high and not worth going broke for. So I've waited for a chance to see him and now we're here with Man of the Woods Tour dates and it's the same exact thing, and no New Orleans show.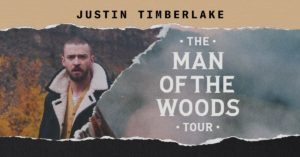 Why would I pay $250+ to sit behind the stage or all the way in top section and not see anything but the screen hanging in the rafters? I get that it's an experience but I can "experience" the album for free at home. Plus, since he's not coming to New Orleans, I would have to pay for travel and hotel expenses on top of those heavy ticket prices. I'm not even worried about getting floor seats or even 1st level but I refuse to pay almost $300 dollars per ticket just to "experience" it all and not be able to see anything.
How Much of a Role Does Fan Support Play in How a Tour Gets Scheduled?
I will admit that a lot of concerts that I have been to down here in Louisiana, small or popular artists; the actual fan support in the crowd can be a little scarce. That is definitely something that I don't understand either. Why would people buy tickets to a show and just stand there, uninterested and spend the whole time doing other things? (Like trying to have a full conversation or post everything but the show on social media). Though, when it comes to local rappers, the crowd love is usually there (in most cases anyway).
To get a little technical, though, I know that some artists plan what cities they go to on tour by looking at social media analytics. They look at the percentage of fans that watch or interact with them and what areas that they are from. Yes that can be an efficient way of doing it but I'm sure it's not always 100% accurate and may skip over a lot of fans.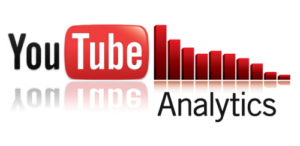 It's called the Music BUSINESS, right?
Look, I'm not stupid, so I know that at the end of the day, the artist and their "people" have to make money. But what happened to the whole "If it wasn't for my fans, I wouldn't be here"? I don't expect them to do their shows for free or lose money for the sake of their craft, especially after putting in so much work, becoming a household name or whatnot. All I'm saying is to try to be more understanding since you know that you don't go to every city in every state, and some fans are going to try to travel, which isn't cheap, plus they have to pay for tickets to the show.
I know that it's probably asking for a lot and I sound like an ungrateful music fan or something. I guess I just see a lot of genuine, die-hard fans who don't have that luxury to go to shows because of money and traveling. And, honestly, if you don't live in a really big city like Los Angeles, CA or New York, NY for example, you won't just be able to catch them as often. So, I guess you can say it's all based on circumstance or something, right?
Final Thoughts!
As of right now, I don't really have any plans to see any concerts and am choosing to pass on a lot of shows coming up because of either location or cost of tickets. And a part of me is saving up and waiting for Zayn, Mic Lowry, Kalin White, Maurice Moore, Luke Christopher, and/ or Hoodie Allen to go on tour this year.
*(My Inner FanGirl)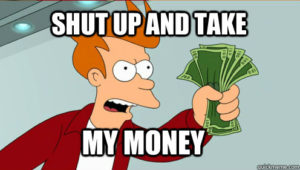 *
And maybe it's not because of all of the reasons above that I don't want to even try to go to those particular shows. Maybe I'm just not as interested in seeing those people as I once was. Could I really be growing out of Justin Timberlake?
I hope I get to go to a couple of concerts this year, though. It just makes life a lot more bearable, giving a lot of us an escape from a stressful and anxiety filled reality. I also feel like it helps with this blog. If you have read all the way to this point, I appreciate you more than you know. I know this was a bit long and rant posts can be annoying but I hope you got something out of it or were able to relate to it in some way.
*Also, please do not take this as me being bratty, ungrateful, disrespectful, or petty. I tried my hardest to get my point across without it going in that direction. I'm not mad at the artists themselves or anything like that. I'm just a fan looking for answers at this point.*
Love ya'll!