My baby Muzik Junqie is 5 years old… Where has the time gone?! And not only that but so much has happened today (January 20th). Firstly, we officially have a new president and vice-president in the White House. Second, I had an article published for The Source, which I go into more detail in this post 🙂
Where It Started Vs. How It's Going…
Last year around this time, I was working a full-time job, still trying to process the loss of two of my loved ones and keeping up with this blog. I was also counting down the days to when my best friend and I would be going to Houston, Texas to see VAV for the first time. I was good, for the most part, though. Not knowing that just a little less than 2 months later, I would be laid off from that secure full-time job, and watching our world slowly shut down because of COVID-19.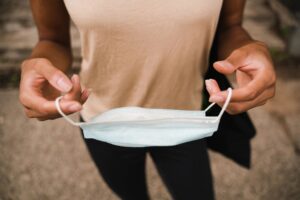 2020 was supposed to be the "Year of the Fan-Girl" and I had so many concerts and road trips planned. We did have online concerts to keep us from going completely insane without live music, but it wasn't the same. A lot of new music was released so we weren't lacking there. But, I struggled to keep up with my blog, having some of the worst anxiety I've had in a very long time.
Today, though, on this 20th day into the new year (2021), I am feeling a bit more optimistic. Not only because a vaccine for COVID-19 is currently being given out or because we finally have better leadership in the white house (I'm not getting political, don't worry). I have been participating in this O&O internship for The Source magazine for the last month or so and got my first story published. Of course, I'm excited but I know it's only the beginning, and I hope that it's not the last opportunity that I have to do that.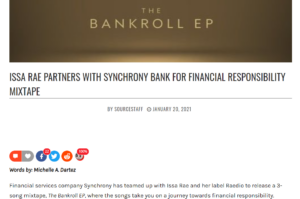 Issa Rae Partners With Synchrony Bank For Financial Responsibility Mixtape
Plans for 2021…
After 2020, I don't like planning certain things, too far ahead. And I rather keep quiet about a lot of my goals until I've achieved them in some way. I'm a little superstitious when it comes to that, as well as just wanting to keep some things to myself. Just know that I have a ton of ideas, so I hope to play around with a lot of them this year.
I can say one thing, though. Consistency is one of my main goals for this year, between this blog site and my social media pages. Everything will kind of depend on this internship at the moment, but I believe that I can get it done. I already kind of started "late" for 2021, but a part of me was waiting until around this time to start posting regularly scheduled content.
Hope all of you hang in there with me, but I pray we all can stay healthy and happy. And that 2021 is a lot brighter for everyone 🙂
Follow Me!
Facebook: www.facebook.com/muzikjunqie
Twitter @muzikjunqie
Instagram @muzikjunqie
Pinterest @muzikjunqie
Red Bubble Shop: Official Muzik Junqie Merchandise