Have any of you ever felt like things just can't go right? Well, that's been me lately, especially since the month of August started. And since I haven't been posting as much as I would have liked, I thought that I would post this update and share some things with you all. I promise that I am not trying to complain, but maybe someone will read this and relate, and see that they aren't alone in how they feel.
Current Struggles…
So, to start off, I am currently recovering from having Covid. Trust me when I say that I have done my best to be careful the last two years and didn't go anywhere I could've caught it. I caught it from someone close to me, but I don't blame them at all. It's kind of a long story, but I'll leave it there. I have been very frustrated, especially since I got hit pretty hard with symptoms.
I am finally feeling "better", but still a lot of recovering to do. It gave me a chance to step away from work for the most part but because of who I work with/ for, you can't 100% step away. This job has been chipping away at my mental health for months now. Some personal things have been getting to me too, so I've been going through a good but emotionally and mentally.
Staying Positive & Making August Special…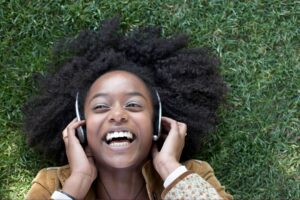 Music and watching videos on Youtube continue to help me get through some of my hardest times. But this past week, music wasn't enough. So, I ended up going into my queue on Netflix and Crunchyroll, catching up on K-Dramas and Anime. I watched Money Heist Korea, which I just published a review for, as well as Tomorrow, that I am currently working on a review for. I'll be working on some music reviews too but I have some catching up to do first.
August is also my birthday month. And even though it's been hard to look forward to my actual birthday at the end of the month, I've been thinking about what I can do to make it special. I mean, I already have plans to see one of my favorite groups KARD in Dallas, with one of my good friends. But I'm hoping to make some fun plans around that, to give me something else to look forward to after all of this.
Future Muzik Junqie Content and Scheduling…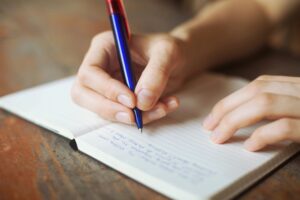 With everything that's been going on in my life recently, besides being sick this past week, it has definitely affected my writing and content. That makes me the most upset, because this is what I rather be doing. Technically this blog still just a hobby, so I need to make a living until I can focus on Muzik Junqie 100%. Unfortunately, I have always struggled finding a career that I can truly grow and be happy with.
This doesn't mean that I am going to stop writing and creating. It just means that my content may not be the most consistent for a while. I'm still figuring out a lot of things about myself and about this brand I've been trying to build. The learning doesn't stop, and I know I am no where near where I would like to be as far as being a skilled writer, social media presence, brand, etc…
Follow Me!
Facebook: www.facebook.com/muzikjunqie
Twitter @muzikjunqie
Instagram @muzikjunqie
TikTok @muzikjunqie
Pinterest @muzikjunqie
Red Bubble Shop: Official Muzik Junqie Merchandise