I've been following the lovely and crazy-talented Mickey Shiloh for a while now. Unfortunately, I get so caught up in keeping up with everything that I don't post artists like her enough. But, when I saw that she had a new project out, I had to jump on it and make sure that you guys knew about it. Keep reading if you want to know more about Mickey and my thoughts on her new album Amnesia.
Don't forget to check out these posts for more Mickey Shiloh 🙂
Valentine's Muzik Review Ft. Mickey 
Let Me Re-Introduce You to Mickey Shiloh…
Michaela "Mickey" Shiloh is a singer/ songwriter out of California. Growing up around Hip Hop and with her father being an aspiring rapper, it only makes sense that Mickey began writing her own raps at the age of 8. It wasn't long before she had taught herself to record and mix her own songs. Then she signed her first publishing deal to multi-platinum producer Chad Beatz of Tastemaker Music.
That relationship led to her first placement on a song and a chance to work with Rodney "Darkchild" Jerkins. Rodney signed Mickey as an artist and songwriter from 2009 until 2011, while she was still in high school. Once she graduated high school, she moved to Los Angeles and worked for some pretty high-profile artists such as Janet Jackson, Pitbull, Britney Spears, and Jennifer Lopez. And now at 28, Mickey runs her own independent record label, HRDRV.
Amnesia… My Review!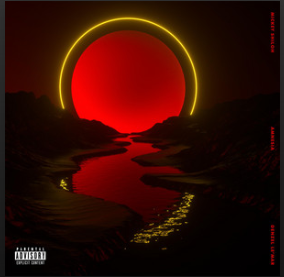 Firstly, I still love how her and her music and so relatable, especially since I don't always connect to female artists easily. It is kind of tough to choose favorites with this one, but I think I can list some right now. And right away, track number 1 "Doin' Me" kicks down the door and got me bobbing my head right away (lyrics on point too!).The title song "Amnesia" is up there for sure, a mix of the first track mixed with her slower tempo style that comes as you listen to the album.
"Shoulda Coulda" brought the island-like beats and melodies and will have you singing along instantly. Then we get to "Love You Anyway" which completely puts me in my feelings and hits home, and on top of that, features my favorite person Maurice Moore (smiles uncontrollably lol). I can't forget the slow jam/ love song "In Love" because I seriously am in love with her voice on this one. That goes for every song on this album, if her voice doesn't win you over than just go and check out what she's been doing for her fellow artists and creatives.
Check out this recent lyric video for her song "Flight" with Ramii
Follow Her!
Official: www.mickeyshiloh.com /   www.bdrmrecords.com
Facebook: www.facebook.com\mickeyshiloh
Twitter & Instagram @mickeyshiloh
Soundcloud: www.soundcloud.com/mickeyshiloh
Youtube: www.youtube.com/mickeyshiloh1