Let me start by saying that I am still trying to figure out why I am just now writing about Mack Wilds. I've been a fan of his for years; seen the movies, tv shows, music videos, and heard the music. But I guess it's like what happened with Michael B Jordan… We're all in the same age range so it was like growing up with them. But as we all got older, I started to look at them like "Oh so you GROWN, GROWN now"/ "Zaddy" vibes, you know? Fangirling aside, I am still super proud of them as if I've known them personally.
Tristan Wilds/ Mack Wilds
I want to just call him Tristan because I think it's such a cute name and fits him, but most people know him as Mack. So, I'm just going to call him Mack in this post. Mack is an actor, singer/ songwriter, and record producer out of Staten Island, NY. Some of his more standout/ popular roles are Michael Lee on the HBO original drama series, The Wire, and as Dixon Wilson on the CW teen drama series, 90210. He was also in one of my favorite movies, George Lucas' Red Tails (2012), alongside a cast full of other amazing African American actors.
The last movie project that I saw starring Mack was Dinner for Two, a TV ONE original movie. I've watched it a few times. It's a story of family, love, loss, and depression. It was a real, honest story, and beautifully done; definitely a tear-jerker.
The Music
I had actually heard his music long before this post and thought he was dope but never really shared that (and I have no idea why). But, in re-visiting his music, it's definitely affecting me, in the best way possible. For example, his single "Love in the 90z", being that a majority of my childhood was in the 90s and has a lot to do with my love of music, has me reminiscing on the days when I was younger, walking (or skating) around with my cassette player, jamming some of my favorite tapes). But let's talk about these two albums…
Grammy-nominated New York: A Love Story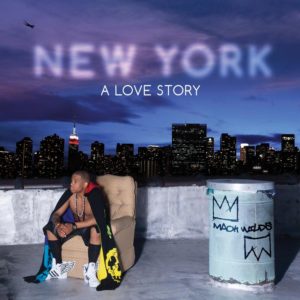 This album was released in September of 2013 and was definitely an ode to the city that he loves, the city that represents everything that he came from, and is. I watched a couple of videos where he talked about wanting to make this remind him of home, no matter where he was. Plus he has some pretty legendary features, such as Method Man on "Wild Things" and Raekwon & Dougie Fresh on "U Can Cry to Me". Oh, and did I mention that this boy re-made "Remember the Time" by Michael Jackson and he really did his thing on it.
I can't even give you one or two definite favorites because this whole record is amazing, no skipping for me. He has such range, from raw & gritty New York hip-hop, to party tracks, to romantic love songs, to stories of heartbreak. But it all comes together to tell a story, which I always appreciate. It was also nominated for Best Urban Contemporary Album for the 2014 Grammy Awards.
He was just so adorable in this video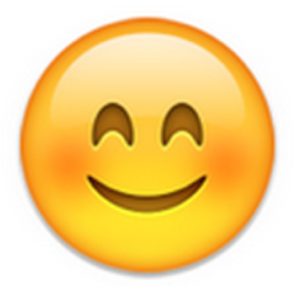 AfterHours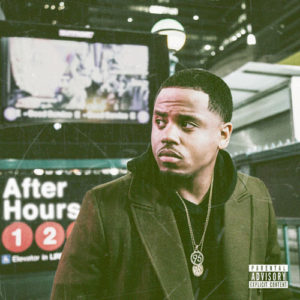 Now, this album right here, and the videos for it, still has me SHOOK. It is such a sexy, sensual album, with so much depth. I'm still tripping on the harmonies, haunting melodies, and his falsetto though! But, he dropped this album in April of last year (2017), along with a series of videos to go with it. Sometimes, when it comes to albums like this, I have to listen to it for certain times or moods; but with this one, I can listen to it any time, with no skipping.
After listening to this album, my mind is just blown. It's such a genuine, dope a** R&B project that makes you feel the way you should feel when listening to music like this. I swear I am almost at a loss for words right now (help me LOL). Mack is such a special artist and is so underrated, so this "appreciation post" was very necessary.
"Crash" did catch my attention when I first listened to the album… It's different from some of the other tracks… His vocals are amazing!
 Final Thoughts!
Now I have to admit that when I was younger, I was obsessed with everything about New York, and after going there for my 21st birthday, I was all about it for sure. The fashion, food, the guys, of course, the music; just the overall culture was everything I wanted to be around. Mack is bringing all of that back for me and I am not mad. He definitely has the addicting charm, personality, and vibe. I feel like I find something different to love about him every time I hear him sing.
Mack is another artist that I feel so strongly about. And, this dude should definitely be bigger than he is. Not saying that he isn't doing his thing and being recognized for it. There is just something so different and special about him, and we need more of that. And Mack was also in New Orleans for Essence Fest earlier this year, when I was out there, so you should already know how I'm feeling about that…
Follow Him!
Twitter & Instagram @mackwilds
Youtube: www.youtube.com/user/MackWilds