I enjoy re-introducing artists to you guys 🙂 This particular artist, Lauv, has some new music called how i'm feeling. I did a write up about his album I met you when I was 18 (the mixtape). See link below for that post but for a refresher on Lauv and my thoughts on this new album, keep reading…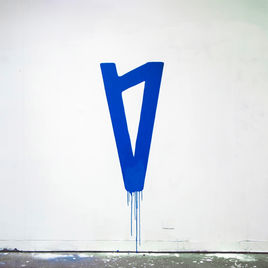 I met you when I was 18 Music Review
Re-Introducing Lauv
Ari Leff aka known as Lauv is an American singer, songwriter out of San Francisco, Ca. the name Lauv is Latvian for 'lion' (lauva), a nod to his mother's heritage. At a very young age, he was interested in music and took piano and viola lessons before learning how to play the guitar. In his early teens, still a bit young to be in any kind of relationship, he was obsessed with writing love songs and breakup songs.
While in high school he played in several bands and studied jazz before moving on to electronic music. During his college years, Lauv left his personal song-writing style and focused more on writing and producing for other artists. But after finding some inspiration from a legendary artist, he found the love for his original writing style again. In 2015, he released his debut EP, Lost in the Light; while he has many song-writing credits to his name.
Lauv how i'm feeling… My Review
There are certain elements that I really enjoy on the first song "Drugs & The Internet" but it is catchy, though. Another catchy song is "F***, I'm lonely", it's just really cute tbh. He does have a lot of slow tempo pop songs which gives his music a very mellow vibe, which I have no problems with. And he does have a few collaborations on this album as well.
A couple of his collaborations are with artists I am unfamiliar with, but I am familiar with most of them. Some of these songs are "Canada" featuring Alessia Cara (I am a fan of her), "El Tajano" featuring Sofia Reyes, "I'm So Tired" featuring Troye Sivan, and "Who" featuring BTS. I can't lie that the K-Pop fan in me got really excited when I saw that he has a song with BTS, called "Who" 🙂 Their voices blend together so well and I feel like even if I wasn't a K-Pop or BTS fan, I would still like this song (I can be un-biased LOL).
Also, he released a little series on Youtube called 'One Man Boyband' inspired by this new album and exploring the many sides of himself. You guys should definitely check that out too! I posted the link to his Youtube page below…
Follow Him!
Official: www.lauvsongs.com
Twitter & Instagram @lauvsongs