Being away from this blog for a while not only means that I have a lot of writing to catch up on, but I have to catch up with some of my favorite artists as well. And lucky for me, my Favs have been keeping very busy. They've been dropping new songs, videos, and other exciting news or updates about them. For some, it's not much, but for a FanGirl, it's a lot 🙂
Big News from Luke Christopher!
So, Luke has come back to bless our ears and eyes with a new single and video (aka movie). The song is called "Waterfalls" and I love his voice so much. My favorite songs from him are the ones that are a bit slower tempo and he sings more. Don't get me wrong, I love his raps, verses, and story-telling but something about HIM doing a slower "love"-type song.
Next we have the mini movie that he dropped to go along with the song. Before I get into Luke, can we first appreciate Josh Sikkema (@thejsikk), his photographer/ videographer. He's amazing and so are his visuals; not just for Luke but the other people he works with. And this video is no different, the visuals fit so perfectly with the vibe of the song. It's nothing crazy but still has so much substance to it. I love it!
Lastly, Luke announced the release date for his album! The album is titled TMRW FRVR and will be released on July 28th 2017. It is also available for pre-order on iTunes. It feels like it's been a long time coming but I am so excited for him and this album. He is really talented and deserves so much. You know I'll be back to talk about the album once it's released 🙂
Check Him Out!
Twitter @AyLukeChris
Instagram @aylukechristopher
William Singe Gives Fans a Look Into His "Trap" Playlist!
So, Will decided to give us another cover/ mashup video. This time, he wanted to show us what his favorite Mumble rap/ Trap playlist would sound like, with his spin on it of course. Now, most of these songs are by artists that I don't care for. These particular songs are catchy and get played on the radio a lot so they're hard to ignore. But when Will sings them, it makes me like the songs more, mainly because of how he sounds singing them of course LOL.
The Playlist:
21 Savage – No Heart
Drake – Gyalchester
Lil Yachty – 1 Night
Kendrick Lamar – DNA
Post Malone – Congratulations
Ayo & Teo – Rolex
Khalid – Location
French Montana – Unforgettable
Kodak Black – Tunnel Vision
6lack – Ex Calling
Migos – Slippery
XXX Tenacion – Look at Me
Lil Uzi Vert – XO Tour Life
Travis Scott – Goosebumps
Migos – T-shirt
Follow Him! Twitter & Instagram @willsinge
New Videos from Alex Aiono!
Let's start with this music video Alex dropped for his new single "Question". This is his second original single recently and it's probably my favorite. His sound is great and fits his personality, in my opinion. As for this music video, he looks a bit older, giving us sexy and cute. And the dance moves! I just love him and I can tell you that seeing him live made me love him even more than I already did. His presence is just electric and you can't help but love him.
Next, Alex dropped a new cover/ mash-up on Youtube. For this one he covered Post Malone's "Congratulations", SZA's "Love Galore", and Taylor Bennett's "Play My Part". I really do love when he does these types of videos. He's just so freaking adorable! But he's also amazingly talented, whether it's covers or his original songs.
Follow Alex! Twitter & Instagram @alexaiono
Two of My Favorite People Release a Song Together!
 So, the two people that I am about to tell you about have a lot in common; mainly because of how I met them. First we have Silas aka (@sodtp) who, if you guys have been paying attention, is a keyboardist, toured with Alex Aiono and William Singe for their Changes Tour, and I met him after their show in New Orleans back in March. Ever since the tour ended, he has been working a lot on his own music projects. He is just an awesome human being and I have been happy to support him and be able to still interact with him while his fan base grows.
Next, we have Misheala (aka @mishy_127) who I met on Twitter and basically through our love for Silas LOL. She has been a fan of William Singe for a minute too & had met the guys a while back as well as on this past tour. She had told Silas about the poetry she does and after the show she attended, Silas went on his Instagram Live and let her read it. I thought she was amazing and started following her on everything. We ended up chatting through messages on Twitter and our friendship blossomed.
Her friendship with Silas led to him putting a piece she did with a song he wrote and produced. The track is called "April 9" and is available on iTunes/ Apple Music and Spotify. To say that it's a dope song is an understatement. I am super proud of both of them and cannot wait to see where they go. #TwitterFam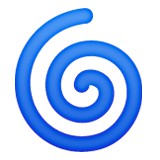 Go & Follow Silas on Twitter/ Instagram/ Snapchat @ Sodtp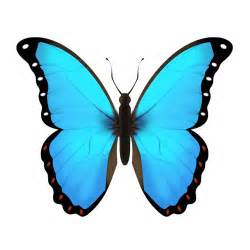 Also, check out my girl Mishy:
www.misheala.com
Twitter/ Instagram/ Snapchat @ mishy_127
Youtube: https://www.youtube.com/channel/UCc5UUKSYBQ7CbOEI2eAMyTA