*poster by Matt Ferguson*
I'm still on a bit of a high from Comic Con LOL and especially after having a conversation with someone recently about their daughter who went to the same convention. She's been having problems in school and moving around a lot, but she's super into the anime world. They were able to get her a costume and to the convention, and her mom has never seen her so happy. That just shows you how much of an impact things like this can have, from a youngster who is struggling to fit in to someone my age who wants to escape the fake-ness of the real world for a second and just be ME.
The Movie… My Thoughts
I FINALLY watched the Academy Award Winning – Spider-man: Into the Spider-verse and I am still so blown away by all of it. I was already ecstatic when I heard they were finally bringing the Miles Morales Spiderman to life. And the animation of it was literally like brining paper comics to life. The artwork and effects were amazing.
When it comes to the actors behind the characters, I was thrilled to see/ hear Shameik Moore as Miles. A couple of other amazing African American actors behind the voices were Mahershala Ali and Brian Tyree Henry. The rest of the characters were amazing. I definitely loved all of the other spider-men/ women from the other dimensions.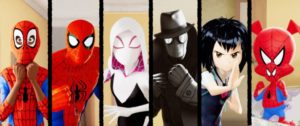 It was inspirational and even had some sad moments; nothing over-dramatic but very real and relatable. The themes of Family and finding who you are and doing what's right were huge in this film. It sent an awesome message to kids and adults alike. I just really appreciated this movie.
The Soundtrack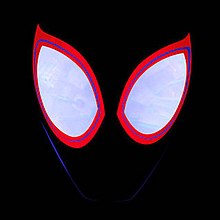 Hands down, one of my favorite scenes is when Miles was in his room singing "Sunflower" (Post Malone and Swae Lee) to the best of his ability LOL. "Sunflower" was the lead single from the soundtrack and still one of my favorites but this album is amazing. The list is known and more unknown artists set the vibe for this groundbreaking movie. I love every song, except for maybe one or two.
Without naming the entire soundtrack, I do have a few songs that I love, mainly because of the lyrics and message. Those favorites are: "Way Up" by Jaden Smith, "Invincible" by Amine, "Hide" by Juice Wrld and Seezyn, and "Scared of the Dark" by DJ Khalil, Ty Dolla Sign, and XXX Tenacion (RIP). And I will say that one of the ones I just can't get into is "Save the Day" but mainly because of Jacquees; he's just doing too much. But overall it's a dope album full of talented artists.
Final Thoughts!
After Black Panther, having a brown-skin superhero is such an awesome thing for kids who aren't used to seeing someone look and talk like them in movies like that. My heart has a huge soft spot for kids in general, especially those who are looked at as "different or weird". I definitely relate to those who are struggling to fit in because they don't feel comfortable being themselves. I hope the characters like this keep coming. I'm waiting on them to make a Static Shock movie and a Green Lantern with the original African American character like in the comics and original animated series.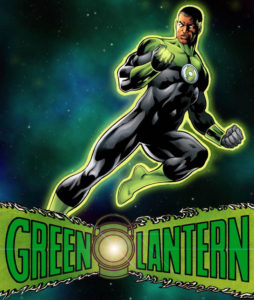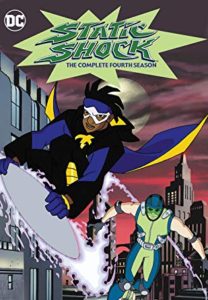 Follow For More News & Updates!
Twitter @spiderverse
Instagram @spiderversemovie