I randomly came across this beautiful series while scrolling through Netflix. After the very dark and violent series that is Alice in Borderland, I needed something softer and cuter. Then, Gameboys, this Philippine Boy Love (BL) web series from 2020 popped up. Netflix has season 1, but I had to search for the movie (Tubi and Youtube) and season 2 (no longer found on Youtube).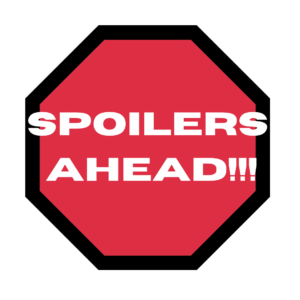 *SPOILERS AHEAD! READ AT YOUR OWN RISK! IF YOU'RE CURIOUS LIKE ME AND WANT TO READ ANYWAY, THEN BE MY GUEST. YOU MUST STILL SEE EVERYTHING FOR YOURSELF TO TRULY EXPERIENCE IT*
My Thoughts on the Gameboys Universe So Far!
Season 1 (2020)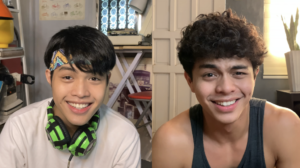 This season took place during the height of the pandemic and shows how the two main characters, Gavreel and Cairo, meet while gaming online. It starts when Gavreel beats Cairo and Cairo wants a re-match. Gavreel basically admits to having a crush on Cairo and says that he'll give him the re-match if he'll let him "court" (date) him.
The introduction of other characters makes things a little messy for these two. First, we meet Pearl, who is Gav's ex, dating him before he came out, but they remained close friends. Then we get introduced to Terrence, another ex of Gav, who initially tries to come in between Gav and Cairo. Lastly, we get Wesley, a childhood friend of Cairo, who just so happens to have a crush on him, but never said anything until he was kind of forced to admit those feelings.
Misunderstandings happen, and Cairo ends up making plans to leave the city with his mom, since his dad passed away from Covid. Gav plans to meet up with Cairo at the airport, but Cairo beats him to it. Cairo's mom lets him stay until further notice, basically. We do get a very happy ending, though.
GameBoys: The Movie (2021) and Season 2 (2022)
The movie and Season 2 are what happens after Cairo temporarily moves in with Gavreel. Cairo ends up being able to stay for a while longer than initially planned. So, of course the boys try to take advantage of this time, while still getting to know each other. I loved how they kept it honest and showed how you truly learn about people when you live with them.
We get some steamier scenes here, but they were still so sweet and romantic. It was beautiful to watch Cairo come out of his shell more and Gav not shutting him out as much when he was upset. Also, we get to see them experience true freedom together for the first time.
The ending wasn't as happy as Season 1, but it leaves it open for us. Even though Cairo and Gavereel both end up leaving to be with their families, their love is still strong as ever. And if you keep watching, there's an extra clip, where they are apparently back together, and propose to each other. Yes, I cried, but this only makes me hope for another season, or even movie, at some point.
I hate that I found all of this so "late" and didn't get to experience it all in real time with other fans. But a lot of good things came out of this one discovery, so I can't be mad at that. Just let me catch up a bit, then we'll be back to our regularly scheduled content (whatever that is LOL)…
*BONUS*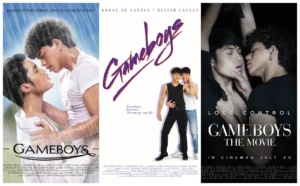 The producers behind the Gameboys pseudo-cinematic-universe partnered with renowned photographer, Raymund Isaac, to create a series of portraits inspired by iconic Hollywood romances, only with de Santos and Canlas as its stars. Love epics like Pretty Woman, The Notebook and Titanic live on in public memory, and their iconography is identifiable on sight. The portraits are a clever subversion; the original films are the defining love stories of their generation — generally with heterosexual, white characters — but here, two men of color assume these positions, carving out their own sweeping love story. (Teen Vogue)
For more of this article: https://www.teenvogue.com/story/bl-drama-gameboys-future-of-queer-storytelling?mbid=social_twitter&utm_social-type=owned
Other Projects Featuring Kokoy and Elijah
So far, I have watched 2 movies and 1 short film that includes these two wonderful young actors. I am still on the search for more of their projects, but since a lot of them are domestic releases, they aren't easy to find. Also, I am debating on watching Elijah's recent movie called Live Scream, a horror film. It looks terrifying but I'll see and let you all know if I do find the courage to watch it LOL. (In my defense, even Kokoy was freaked out, and he only watched the trailer LOL)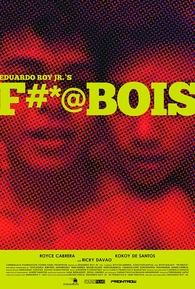 These two are so much more than their Gameboy characters, that many of us fell in love with.
Follow @theideafirstcompany for more info!
Final Thoughts!
When I tell ya'll that I feel like my world has been flipped upside down since I watched Gameboys, it's no joke. I guess it's the fangirl in me, that I can't just simply like something lol. And if I REALLY like it then I need to know more… More about the actors, writers, and other projects. Music always seems to play a part in this, as well, leading me to find even more artists to add to my playlists.
Also, I can tell you the last time I have seen 2 people have so much chemistry on and off screen like that. The way they are able to still be so playful off camera, made their on-screen chemistry come across so genuine. I have so much respect for these two as actors and artists, as well as people. And, after being invested so much in the K-Pop community recently, it's been nice to see some people who look more like me.