Happy Monday! We have about 2 more weeks left in 2017 and this is usually a time of reflection for a lot of us. With that being said, I decided that I would do a little appreciation post. Only this time I won't exactly be talking about the artists that we all already know, love, and fangirl over. I want to, instead, talk about and show my appreciation for some of the awesome and creative individuals behind the scenes. So, basically, let's talk about the team who make all of this look easy 🙂
The Music!
From the radio and mixtape DJs who support an artist and their projects to the ones who actually get brought out on tour, and everything in between; DJs play a very important role. In a concert setting, they're the ones who set the mood and get you ready for who is about to come out on stage. As most of you know, I've been to a lot of concerts in my life but I feel like I appreciate them so much more now than when I was teenager. Maybe it's because I'm older and closer in age to some of the artists I have been into lately. I have also been in areas during a show where I can actually see the effect a DJ can have on a crowd.
Some of my favorite DJs from this past year: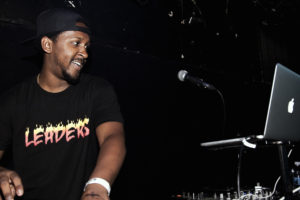 Elz the DJ – Twitter & Instagram @ElztheDJ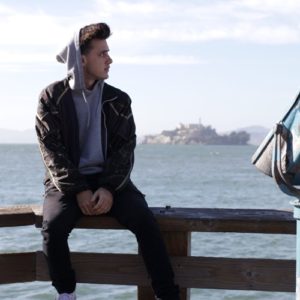 Jake Parrish – Twitter & Instagram @VomacJAKE
And Then There's Cecil John!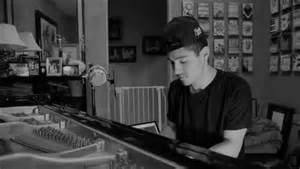 I just really wanted to take some time and show some love to this super talented dude. Up until now, I only knew Cecil as Luke Christopher's super cute DJ, member of #TMRWGANG 🙂 first seeing him when Luke was on the Hype Tour with Hoodie Allen. He was amazing and so adorable up there. He was singing along and dancing the whole set; my favorite kind of DJ.
Of course after that show, I followed him on social media and soon found out that he is also a singer/ songwriter/ producer as well. I was so blown away by his voice. The music on his Soundcloud page had me speechless and all in my feelings! I seriously can't wait to see him and Luke again, and hopefully meet them both this time (and not be so freaking awkward! LOL).
Also, recently I came across his YouTube page and watched all of the videos he had posted, along with a video where he shared his journey a little bit. I have no words to describe how much I adore him and respect everything that he does. From what I have seen so far, he DJs, knows how to play several instruments, writes, produces, engineers, sings, and raps. Did I forget anything? He's just so amazing and I can't wait to see and hear more from him.
You can stream his new single "I'll Never Forget" on Spotify & iTunes/ Apple Music Now!
And check out his video for his song "Waiting For You" (It's one of my favorites, even though it's over 1 year old)
Follow Him ASAP!
Official: www.ceciljohnmusic.com
Twitter & Instagram @ceciljohnmusic
Soundcloud: www.soundcloud.com/ceciljohnmusic
YouTube: www.youtube.com/ceciljohnmusic
Capturing Memories
There was a time when I didn't pay much attention to whoever was running around taking pictures or videos of my favorite artists. I do remember one, though; Joey Fatone's (NSYNC) younger brother, who traveled with them doing just that. I think we even ran into him before a concert or two at some point. But, yea, I still didn't really pay as much attention as I do now.
I have so much admiration for what these photographers do. One of the main ones that I feel kind of started this for me is Luke Christopher's friend/photographer Josh Sikkema. He does Luke's photos, tour videos, music videos; and also does directorial work for other artists. Josh is amazing (and not to mention gorgeous but let's stay focused here LOL).
Twitter & Instagram @thejsikk
Since then, I have found a lot of other great, young photographers all over social media who are super talented. There's Phil Shaw who I saw during his time on the Changes Tour with Willam Singe and Alex Aiono. I also enjoy the work of Sam Dameshek and Bryant who do a lot of projects with the Dolan Twins, and lots of other "young Hollywood". Lastly, we have Jack Gorlin (@jackgorlin) who is currently on the Hype Tour with Hoodie Allen.
I definitely have a newfound appreciation for photography because of the people that I mentioned above. I love taking photos and since I have to do that a lot because of where I work, I am trying to improve my picture-taking skills. I do not really want to do it professionally or anything but I want my pictures to look nice and presentable, like I actually know what I'm doing. I make sure my lighting is right and try different angles; so far, I've been doing pretty well 🙂
The Backbone to Any Tour
I am pretty sure that most people who go to concerts know what a Roadie is. I'm sure their role differs depending on the artist and the tour. But, majority of the time, they are all over the place doing several jobs, to help things run smoothly. I do remember wanting to be a Roadie when I was younger because I wanted to travel, be around musicians and fans, and see the industry from that side of things. Hell, I still wouldn't mind being one LOL.
After doing some research on some of the jobs that people have working on a tour, the Merchandise Manager seems much more up my alley. These are the people who typically help unload, set up, and sell tour merchandise. I'm sure it can get a little crazy because you have to deal with the crazy fans who can't wait to get their hands on merchandise before they run out. But I figure, with the actual job experience that I have working retail and in media (radio street team), and being an avid concert-goer and fan of music, it would be something I could adapt to, right?
Two Perfect Examples of This Are (The Hype Tour):
Kent @kentontheroad and the lovely Ariel Leigh (Merchandise Manager) @arieleigh
I just wanted to mention them, though, because I don't feel like they get enough credit for what they do. Some artists even get their family and friends to do some of these jobs for them. That is real love right there because they are volunteering to deal with a lot. But I am pretty sure that regardless of how things go, it's a great experience.
Final Thoughts!
I have honestly been working on this post for a while now, not sure when or if I was going to post it. This is a pretty long post and I could still keep writing about how much I appreciate these people; especially when it comes to my #TMRWGANG boys Luke Christopher, Cecil John, and Josh Sikemma. I might write up a little something about them later, though. But something about them inspires me and makes me want to know more about them, as people, as artists in their crafts.
And I can honestly say that after a couple of the concerts that I went to this past year, the people I was able to meet, whether they were one of the performers, or a fellow fan, I feel so much more inspired to continue to do what I'm doing. The love, support, and appreciation that I have gotten from some of those people this past year means more to me than they could ever understand. I hope that I have been showing the same amount if not more love to them in return. Talking about all of this kind of makes me emotional, but in a good way. New post idea? LOL
I'll leave it here for now