While we wait for all of these other comebacks, let's please discuss Wonho's new mini album Love Synonym #2: Right For Us. This is the very sexy follow up to his debut mini album Love Synonym #1: Right For Me. He promised that this one would be sexier than the last and for a minute I don't think any of us thought that was possible. But, guess what, it was VERY possible, and I think we are all still trying to catch our breaths from the video for his lead single "Lose".
Check out my review of Love Synonym #1: Right for Me Here!
My Review!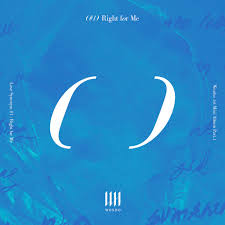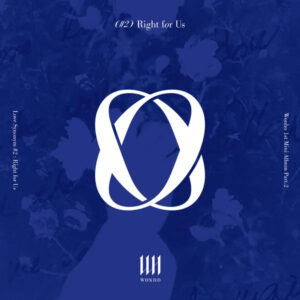 Let's start with the lead single "Lose", that has a Korean and English version, and this music video. I have been a fan of his sound from the beginning. He makes amazing and super catchy Pop/ Dance songs, and his looks just enhance that. Wonho has separated himself from the "boyband member" image even more, and has come into his own as a serious sex symbol who can sing, dance, write and produce his own music. Exhibit A would be this fantastic, sexy, futuristic dance track "Lose" and the video to match; .
Now he does have Pop/ R&B mixed in there, but a lot of it still has that Dance/ Electronic energy to it. Like his song "Devil", a slower tempo song with R&B vibes and melody, but still has that electronic sound in the background. Then you get "Best Shot" which has a funkier sound to it, mixed with the elements I've mentioned before. And of course, he has a sweet ballad in English called "Weneed", spelled like his fandom, the Wenees.
(And yes, it makes me want to cry)
[Bridge]
When I'm back on the stage and sing this song
Will you be there for me again?
Be there for me
Will you be there?
When I'm back on the stage
Can you wave your hands again?
This song's for you
Can you sing it along?
*Wipes eyes* Okay, so back to this wonderful album, and the fun, upbeat song for your Ex "Ain't About You" featuring his label/ agency mate Kiiara. It easily fits in with the overall vibe of this album, while still being a bit playful. After that is another gorgeous ballad called "FLASH" then the English version of "Lose". Finally, we have the simple musical Outro. This album is an experience and I hope people are seeing how REAL Wonho is with all of this.
Follow Him!
Twitter @official_wonho
Instagram @iwonhoyou
Youtube: www.youtube.com/channel/UCnSNrN9e2UlPhLVHS60akuA
Final Thoughts!
Even though a part of me still misses seeing him with Monsta X, I am beyond proud of him as a solo artist. His success is not really a shock to me, but I don't think I realized how much success he'd have here in the states. His team has done a great job getting him out there, even if the media interviews could still use some work, and better questions. I mean, I know what kind of questions that I would ask, but I'm not the one in the interviews *shrugs*.