Well I know that it's Wednesday and I usually do my music reviews on Tuesdays but for this particular artist and record, I figured I could switch it up. Originally I was going to post him earlier in the week but I didn't know what to expect from it compared to the other music I wanted to talk about this week. But after listening to it, I just had to tell you guys about it. This is going to be an interesting one, trust me 🙂
Today, I will be talking about Austin Mahone's new Mixtape called ForMe + You. I haven't really followed him but have always known who he was. But since he was in that new, younger group of musicians, I kind of left it there. I kind of always just saw him as a mini Justin Bieber and always being a fan of Justin, I was like "I'm cool on that", you know?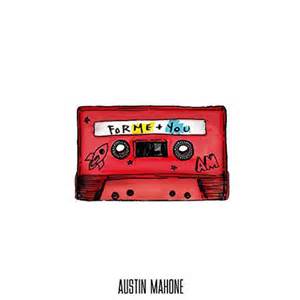 The mixtape starts out with a song called "Love at Night" featuring Juicy J. It's not my favorite song and even though I am a huge Juicy J fan, he throws the song off for me. Juice's ad-libs just don't fit the song for me at all. I do like Austin's voice and the melody on this song, though. And I don't know who the other vocals belong to but they are amazing.
Now we get to where this album kind of messed with my head a little bit LOL. The second track "Pretty and Young" is such a Chris Brown song (especially during his F.A.M.E. days) and the vocals confuse me because I can't tell if it's only Austin doing the vocals or if he is singing along with another vocalist. Next is "Lady" where Pitbull is featured. This song sounds like another Chris Brown inspiration mixed with a little Justin Bieber.
The next two tracks "Better With You" and "Double Up" are my favorites. Austin comes more into his own for me on those songs. His vocals are a lot more distinct on these tracks than on the others. The hook for "Better With You" is amazing. When that drum comes in with his vocals, it's perfection. With "Double Up" the melody gets me along with when the beat breaks down with some keys and the drums a little during the hook.
"Wait Around" has more of an Acoustic guitar vibe and gives me a little Nick Jonas. I say Nick because of how he breaks up his lyrics. Compared to the other songs on this album I like how he went to this slower tempo. It fits in with the other songs while still standing out on its own.
"Except for Us" is crazy because it sounds like it belongs on Zayn's album Mind of Mine. He doesn't sound like Zayn but the song itself, the melodies, and its lyrical content is very solo Zayn. Lastly, we get "Shake It for Me" featuring 2 Chainz. It really is such a cute song. It mixes the tempo of a bubbly Pop slow jam with an R&B feel.
So it's safe to say that this little 20 year old (21 in April) left me shook with this album LOL. I was pleasantly surprised. The fact that he is so young and can already mix so many musical elements together perfectly. That's what Pop music is supposed to be, a unique mix of genres.
Just because it's my favorite song… Take a listen to "Better With You"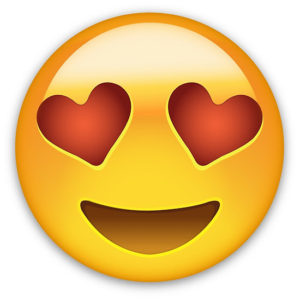 Check Him Out!
Official: www.austinmahone.com
Twitter & Instagram @austinmahone