This music review is a little more sentimental than the others. Linkin Park played a huge role in my teenage years and got me through a lot. If you haven't already, you can check out the post that I did about them after we loss Chester Bennington, who was the lead singer for them. This new album from Mike Shinoda, the group's MC/ vocalist, gives us a peak into what he went through after they loss their band member and brother to suicide…
Mike Shinoda, the Solo Artist, & His Side Projects
Michael Shinoda is a singer, songwriter, rapper, record producer, and graphic designer. He co-founded Linkin Park in 1996 and is the band's guitarist, primary songwriter, keyboardist, producer, and lead vocalist. Mike later created a more Hip-Hop inspired side project, Fort Minor, in 2004. He also has producer credits for Lupe Fiasco, Styles of Beyond, and The X-Ecutioners.
Mike described the meaning behind the name Fort Minor:
'Fort' represents the more aggressive side of the music. 'Minor' can mean a few things: if you're talking about music theory, the minor key is darker. I wanted to name the album rather than having my name on the cover, because I want people to focus on the music, not me.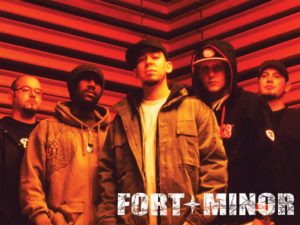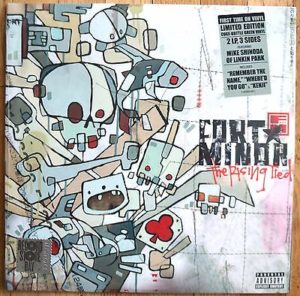 He is also the co-founder of Machine Shop Records, a California-based record label. As mentioned above, Mike is also an artist and graphic designer. He has painted several pieces of artwork, some of which was used for a lot of Linkin Park projects, as well as featured in the Japanese American National Museum. That is definitely one of the things that I loved about him, and the other guys of Linkin Park; they were talented in things other music.
Post Traumatic
From one of the very emotional opening tracks "Over Again" until the very last track, Mike lets us into his soul as he deals with the pain and grief that came from losing his band mate, best friend, and brother Chester. Whether you have a connection with Mike and Linkin Park, or have dealt with grief in your own life, this album will bring out a lot of those emotions; I know that it did for me (year 9 without my mother/ best friend).
I really love that Mike is singing more on this record, his voice has always been amazing to me. He definitely channeled his inner Chester in "Nothing Makes Sense". He even recruited one of my favorite current artists, Blackbear, for the track "About You" where Bear brings his signature vocals and combines it with Mike's dope verses. And I'm really feeling the melody on "Hold It Together" and "Make It Up As I Go" (featuring K. Flay)..
Mike also gives us a more Hip Hop oriented track with "Lift Off" which features Machine Gun Kelly, another one of my favorites. But we still get those somber-like, Linkin Park, vibes, which I love. He gives us more heavy-hitting Hip Hop tracks to end the album, like "I.O.U" which is crazy, continuing to show off Mike's lyrical ability; as well as on "Running From My Shadow" and "Can't Hear You Now". The fact that he didn't abandon the sound we've all loved him for while still keeping everything present and relevant, makes me appreciate him so much more.
Check out the video for "About You" below…
Follow Him 🙂
Official: www.mikeshinoda.com
Facebook: www.facebook.com/mikeshinoda
Twitter @mikeshinoda
Instagram @m_shinoda
Youtube: www.youtube.com/user/OfficialMikeShinoda
Final Thoughts!
It was so hard to not break down in tears as I listened to this album and wrote about it. The memories and emotions that I have when it comes to these guys along with imagining what they went through and still are going through, is a lot. But when inspiration hits me, it hits hard, and I have to write. Also, I love being able to write about them and share my experience with you guys.