`I feel like my posts are so all over the place, from one extreme to the next, music-wise. But, for now, let's talk about this amazing sister duo Chloe x Halle, and their new album UnGodly Hour. Also, shame on me for JUST NOW writing about these immaculate sisters *face-palms*. They deserve so much love and support, especially with the way the world is right now, because THIS is the kind of music we should be listening to.
Get to Know Talented Sisters Chloe x Halle
Chloe x Halle is an American R&B duo composed of sisters Chloe and Halle Bailey. These sisters began their careers by appearing in the films, The Fighting Temptations (2003) and Let It Shine (2012). They later began posting music covers to YouTube, including a cover of "Pretty Hurts" by Beyoncé, who later discovered the video and signed them to her label, Parkwood Entertainment. They would make cameo appearances in Beyoncé's Lemonade visual album and later serve as Beyoncé's opening act for the European leg of The Formation World Tour.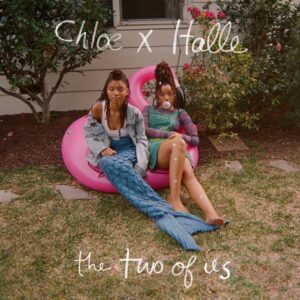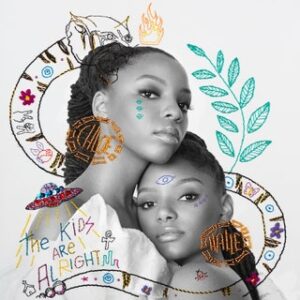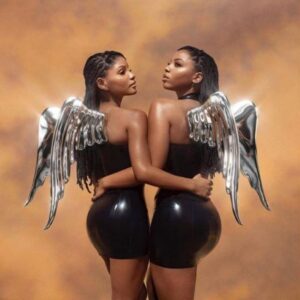 They released the EP Sugar Symphony in 2016. The following year they released their mixtape, The Two of Us (2017). The talented sister duo gained further popularity after starring in the sitcom series Grown-ish (2018–present) and releasing their debut album The Kids Are Alright, (2018), earning two Grammy Award nominations for Best New Artist and Best Urban Contemporary Album. In 2018 and 2019, they sang "America the Beautiful" twice at WrestleMania 34 and Super Bowl LIII.
 UnGodly Hour… My Thoughts!
I am already blown away that these talented ladies write and arrange all of their songs in their home studio and play their own instruments. They continue to make me fall in love with them the more I hear their angelic vocals. These young black women are beautiful and crazy talented. It makes me proud to watch and see them, knowing that they are setting an amazing example for young girls.
This is another one of those albums where I seriously love every song, all 13 of them. Some tracks still stick out to me a little bit after the first couple of listens. I can say that the "sassier" songs, are definitely my favorites, since they have definitely grown up on us, so "Forgive Me", "Busy Boy", and "Catch Up" with Mike Will Made It and Swae Lee. Oh and "Wonder What She Thinks of Me" is just WOW!
 Follow Them!
Official: www.chloexhalle.com
Twitter & Instagram @chloexhalle