I'm a little behind with this post but work and life have been kicking my butt! I have been keeping up with as much as I can and taking notes so I would be stay ready though 🙂 But, with the craziness in my life, it's nice to have online concerts to break some of that up. This time I was able to catch Live x Live's 131 Live Presents B.I.'s First Online Concert, that had guest appearances from Pink Sweats, Afgan, Destiny Rogers, and Epik High.
My Concert Reaction/Recap!
Pink Sweats did a beautiful acoustic set to open up the show. He was already a favorite of mine, so I wasn't surprised at the chills I got from his performance. Don't forget to check out his latest album Pink Planet and catch him on tour if you can! Destiny Rogers came out a bit later on for the collaboration she has with B.I. and Tyla Yahweh, "Got It Like That". I love her style & her voice so much!
Check Out Pink Sweats' new album & see the link below for the article I did about one of his last albums!
Then there was Afgan, and this was the first time I had ever really heard his music, and I was hooked after the first song. He is also featured on B.I.'s English Language remix for "Illa Illa" called "Lost at Sea'. I found his latest album & it's been on repeat for the last couple of days! Keep reading… More on Afgan and his latest album below!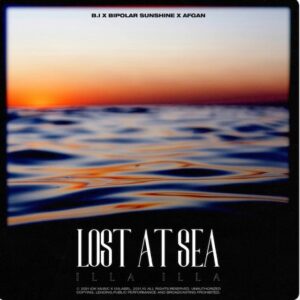 Seeing Epik High, THE Iconic Korean Hip Hop Trio, interact with B.I. was the cutest thing! I know B.I. is one the many younger artists who has looked up to them. Plus B.I. is on a song from their latest album & Tablo featured on B.I.'s album so they did those songs together before Epik High did their thing.
Check out the review I did of Epik High's return below!
B.I's First Online Concert!
Now, let's talk about my love, my Hanbin, better known as B.I. He looked and sounded amazing with his newly blonde hair and the fun wardrobe pieces that showed off his personality! I had a few moments where I wanted to cry because I was so proud of all he's accomplished after what he's been through. He deserves so much love and support. I'm a proud ID!
He performed a lot of his songs from his debut solo album Waterfall. I loved all of it, but some of my favorite performances were "Waterfall", "Illusion", "Help Me", and "GRAY". It was dope to see him with the dancers too (You guys should really check out the dance rehearsal videos on Youtube). And also watching him interact with Epik High was precious!
The whole show gave me chills to be honest and left me a bit emotional when it was all over. It made me miss live music, even more. I loved how different this online concert was compared to most of my other online concert experiences. I look forward to being able to discover more new artists in person soon.
Follow Him!
B.I Official
https://www.instagram.com/shxxbi131
https://twitter.com/shxx131bi131
131LABEL Official
https://instagram.com/official131label
https://twitter.com/131_label_
New Muzik Crush! Afgan
Now, let me introduce you guys to Afgan, the super talented Indonesian (Jakarta) singer, songwriter, and actor. In the middle of watching his performance the other night, I was looking for a recent album by him, and I came across the gem, R&B/ Soul album Wallflower. After listening to it several times over the last couple of days or so, I cannot pick ONE favorite. All 10 songs on this album are beautiful and his voice is so smooth and strong, yet gentle, if that makes sense.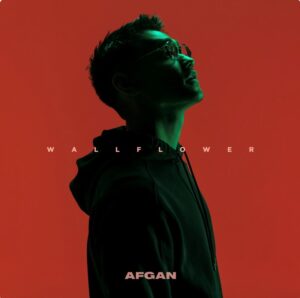 I love the fact that he collaborated with Jackson Wang for "M.I.A.", and also has a remix for "Touch Me" with Robin Thicke. But this album is full of slow love songs, sexy up-tempo ones, and beautiful ballads. He explores all of the emotions that can come with love, and being in a relationship, or pursuing someone you want. Everything about these songs are brilliantly done, and I can listen to this album with no skips, every single time.
Follow Him!
Instagram : https://www.instagram.com/afgan__
Twitter : https://twitter.com/afgan___
Facebook : https://www.facebook.com/AfganOfficial1/