This post has been written and edited several times. I guess you can say that I have hit another writers' block/ creative rut. Things were looking up towards the end of the year and the start of this new year. Then, somewhere along the line, I kind of lost that spark of inspiration.
I guess it's a mix of things that caused that. I'm still getting adjusted to my job that I started back in December, but so far so good there. And I've been dealing with just everyday things (and adulting), while continuing down this healing journey. On top of all of that, I am still trying to enjoy the things that I love and bring me happiness.
The Fan-Girl Lives On!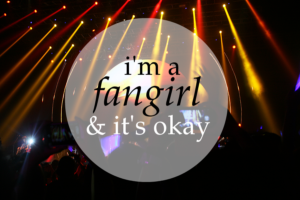 I guess you can say that the fan-girl in me has been keeping me sane lately. As I have been struggling with my confidence when it comes to getting content out, I have gone back to my comfort playlists and tv shows. I've mentioned before how that is something I am heavily working on, but hearing "Just post it!" doesn't always help. I don't want to just put ANYTHING out there and call it content.
As far as content goes, though, I can say that the keyword will always be nostalgia. And with a lot of my favorite artists and actors from my childhood/ teenage years re-emerging, it's not going anywhere anytime soon. Also, one of my recently discovered groups is reminding me of that classic 5-part harmony, choreography, and overall talent I grew up loving from groups like NSYNC and the Backstreet Boys. Unfortunately, fans like me, especially from my age group and being a part of the black community, are still being teased for being into things like this.
The "teasing" doesn't personally get to me, but I don't like seeing others go through it.
Down Another Rabbit Hole…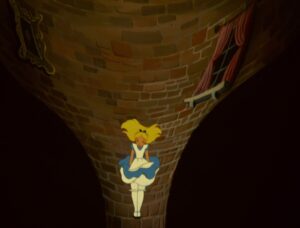 On the upside, being a Fan-girl comes with tons of discoveries. Typically, one discovery leads to another, and another, and… You get the picture LOL. It's funny to me because I have been an Alice in Wonderland fan since I was a kid, watching the original animated movie, as well as the newer live actions. Becoming a fan of music, and adding new genres and experiences, to this extent has allowed be to play Alice in my own wonderland, and it's a feeling I will always cherish.
Since the blog started, my first major rabbit hole was K-Pop and K-Dramas; adding to my love of Asian culture and anime. Now, I have started down another rabbit hole – BL (boy love) Dramas and Filipino boy groups and artists. These rabbit holes, though, ignited a spark that may have started to fizzle out, when it comes to my writing. I wasn't bored, necessarily, but my excitement for certain things was starting to fade.
Content… What's to Come?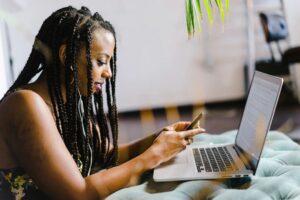 I always do this, even when I don't know 100% what this will be for Muzik Junqie. Planning things out does work at times, but not always. Also, planning content for multiple platforms has been interesting. I am realizing how different the audiences are. My Twitter and TikTok gets more love and interaction when I talk about K-Pop, and openly fan-girl a bit more. While Instagram is hit or miss with the fan-girl content. Certain music and pop culture posts get love and interaction. I do understand that consistency is key, but the way my life and current energy is set up, consistency is more of a struggle.
My love for music, sports, nostalgic pop culture things, anime, and being a fan-girl will always be a part of it. I understand that not everyone is going to like it. I'm not in it for the likes or follows, but if I can find more people who into similar things and feel comfortable sharing that part of themselves with me, with others, then that's what matters.
Now, I do tend to overthink EVERYTHING lol. And I literally just saw something that said "Everything is content… Just post!". Is it really that simple?
Final Thoughts!
Muzik Junqie continues to be one of the most consistent things in my life. Each year I learn more and more about myself, and what works, or doesn't work. Even though I have had this blog site for 7 years now, I still struggle with writing and content planning. But this is not my job, not quite just a hobby either, but it's a platform for me to share my thoughts and interests and meet like-minded people.
I will admit that I was spreading myself too thin, trying to be on too many platforms at once. Playing around with ideas is something I've always done, but I realize that cutting back is okay too. Letting go of older, personal social media accounts is a part of that. Muzik Junqie is an extension of me, so why not share a few more personal things on it, instead of having a whole separate page full of personal things that most people who follow those pages don't care about anyway, right?
Follow Me on Social Media For More!
Facebook: www.facebook.com/muzikjunqie
Twitter @muzikjunqie
Instagram @muzikjunqie
Pinterest @muzikjunqie
Red Bubble Shop: Official Muzik Junqie Merchandise
TikTok: muzikjunqie