6 years ago, I published my 1st article on Muzik Junqie. Hundreds of posts, new social media pages, a Youtube channel, and published online magazine articles later, here we are! I still don't feel like I know what I'm doing sometimes LOL. But I am proud of how much I have learned and grown in the last 6 years. I look forward to sharing more of this journey with you.
Before we were officially in 2022, I went back and forth about my plans for content. There were a lot of things that I wanted to keep from last year, but maybe just update the look or format. But, because I'm ME (LOL) I was thinking too hard about it all, especially when it came to making my first post for 2022 on Instagram.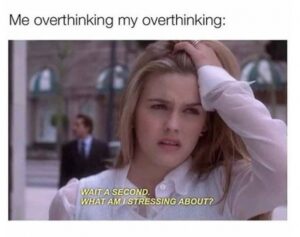 A Little Re-Introduction…
I've been putting off doing this, but I think now is as good of a time as any to re-introduce myself, or introduce myself to those of you who are new to Muzik Junqie. I haven't done a video since I first started my Youtube channel. It was a little cringey to watch but I'm of myself for actually doing that because I was new to it all. And I'm still getting used to all of this.
Muzik Junqie was started to share my love of music and artists with others. Also, there were so many artists who I was, and still am, a fan of, who were/ are independent and/or aren't as talked about or hyped up as others. I wanted to use this blog to do that. And, because of that, I have met some amazing artists who I have learned are pretty dope people too 🙂
Then there's the "alter ego", Muzik Junqie, the Fangirl, the boy-band lover, K-pop fan, etc… That lets me share past and present music and concert experiences, as well as tips for those of you who attend many concerts or plan to for the first time. The goal is really to help everyone enjoy music and maybe even make new friends with people who share your favorite things.
See this short video I recorded to Re-Introduce myself 🙂
More Than Muzik…
After the year I, as well as the rest of us, had, I plan on doing more personal posts, some may still be music-related in some way. If I learn good ways of coping with stress, anxiety, depression, etc… I will share that with you all.  Especially since I have recently started going to therapy, I will have more insight into how to handle what life throws at us (at least I hope so).
Some recent and future content will hopefully include more movie and series favorites and/ or reviews. I have a ton of concert experience stories that I can share with you all, both good and bad. And with live music making it's return, I have a feeling I will be learning some new tips and tricks to share as well. I want to do more vlogging too, since I have to travel for concerts more often than not.
Don't Forget to Follow Me on Most Social Media Platforms!
Facebook: www.facebook.com/muzikjunqie
Twitter @muzikjunqie
Instagram @muzikjunqie
Pinterest @muzikjunqie
Red Bubble Shop: Official Muzik Junqie Merchandise