Hey! I am really trying my best to bring you some of my favorites from all genres of music. There really has been some amazing music (outside of R&B and Hip Hop, which was the majority of what I was listening to) released recently. I've also been exploring music in other languages where the music has become mainstream, but you'll see what I mean soon. For today, though, I want to focus on the Pop world a bit, so let's talk about Shawn Mendes 🙂
The Pop Heartthrob Himself…
Shawn Mendes is a Canadian pop singer and songwriter. Shawn's story isn't anything that unfamiliar to this generation of music and artists, uploading a series of his cover versions to various social media outlet/ video sharing sites, beginning with Vine in 2012. Keep in mind that Shawn taught himself how to play guitar by watching Youtube videos. He, like a lot of us, was intrigued with watching other people do covers on the video-sharing site, making him determined to do the same. This led to him beginning vocal lessons.
In August of 2012, Shawn, who was 14 years old at the time, uploaded a video of himself singing an acoustic version of Justin Bieber's "As Long As You Love Me".  That video alone got him around 10,000 likes within the first 24 hours or so.The dedicated following that he gained from sharing those videos, not to mention his talent and "teen-idol good looks" quickly landed him a record deal. He had caught the attention of his now-manager, Andrew Gertler, who talked Shawn and his father to go to New York and sign with Island Records.
Mendes is now something of a poster boy for how to become a superstar in the social media era and an example of how the music business now assimilates new artists. Through Vine, YouTube, Twitter and Instagram, he built a massive, grassroots fandom. He is also dedicated to interacting with his fans on an almost daily basis.
Discography: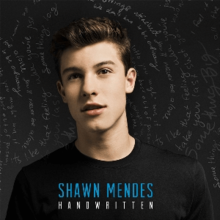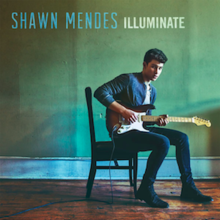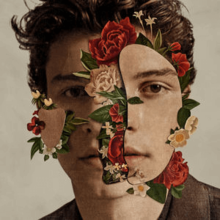 The Review…
I had kind of followed the hype of Shawn Mendes near the beginning of his career and definitely enjoyed what I was hearing on the radio. Coming from heavily pop-influenced teenage years, I was really enjoying Shawn's sound and how catchy they were. But I don't think I fully understood how much more he was until I started to watch his live performances. Not only is he a great singer, but an amazing performer as well.
His second EP Illuminate was pretty great but I really love this new one, and the artwork is pretty dope too. While Illuminate was full of hit singles, this new EP has that plus some really deep records. Some of my favorites at the moment are "In My Blood", "Where Were You in the Morning", "Why", and "Youth" featuring Khalid. He still has that Pop sound but you can tell he's growing up, living, and learning a great deal; bringing more of that raw emotion and substance to his music.
Check out his moving performance of "Youth" with Khalid at the recent Billboard Music Awards…
Follow Him!
Official: www.shawnmendesofficial.com
Twitter & Instagram @shawnmendes
Youtube: www.youtube.com/channel/UC4-TgOSMJHn-LtY4zCzbQhw
Final Thoughts!
Shawn is just 19 years old and has already made such a huge impact on the music world and his fans alike. But it's like I always say, no matter how old I am or even how old the artist is, good music is good music, and I will always be here for it. Don't let anyone put age restrictions on you or the music that you listen to. In a world where people treat you based on everything but what's really important, do what makes you happy and feel good 🙂