Well it's Monday and it's getting harder to happy about this particular day of the week. But that is exactly why I have my music and you guys 🙂 I'm glad that I took a little break from my MCM for a little while. It gave me time to really listen to music and find albums I really love.
The artist I am bringing you today is honestly someone that I didn't think I would be posting on a Monday. One reason is because it's been hard for me to connect to Rap/ Hip Hop albums. The lyrical content just hasn't been there for me. But I can honestly say that Big Sean's new album I Decided has changed that.
 Detroit's Own…
Sean Michael Leonard Anderson aka Big Sean was born in California but moved to Detroit around 3 years old. So, he was raised and grew up in Detroit (the home of a lot of amazing musicians). To sum up his "big break" and how he connected with Kanye West: Kanye was doing a radio interview in Detroit, Sean went to the station and was given the opportunity to free-style for Kanye. Kanye listened, enjoyed it, and Sean left him a demo. 2 years later Sean was signed to Kanye's label GOOD music.
In 2011, Big Sean's debut studio album Finally Famous was released. That album gave us hot songs like "My Last" featuring Chris Brown, "Marvin & Chardonnay" with Roscoe Dash, and "Dance A$$" with a verse by Nicki Minaj. I remember that "My Last" was my favorite song for the longest and I will still jam to it if I hear it now. I was definitely a fan of that album.
He released his second studio album Hall of Fame in 2013. The only song I was really a fan of at the time was "Beware" with Jhene Aiko. So, other than hearing his songs on the radio, I wasn't really listening to him like that. I still liked him as an artist though.
Dark Skies, Jhene Aiko, and Twenty88
I got more into his music when he came out with Dark Sky Paradise in 2015. This record gave us singles "IDFWU", "Blessings", "I Know", "One Man Can Change the World", and my personal favorite "Play No Games" featuring Chris Brown. I feel like this is one of those situations where the third album brings you back to the vibes of the debut album. It seems like the formula for most artists.
So, in 2016 there were several rumors of Jhene Aiko getting married, cheating with Big Sean, and then divorcing her husband of a very short time. I honestly love Jhene and Sean together, as a couple and musically. I just don't like it when their careers begin to revolve around their relationship instead of the music. When I think about it though, it gave that project a lot of publicity. I was not a fan of that album though.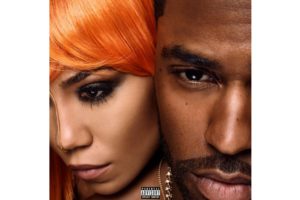 I Decided. My Review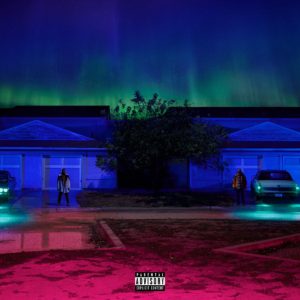 I was listening to a radio interview with Big Sean over the weekend and he was explaining the album. Basically, I Decided is about his older, more mature self talking to his younger self. Like, we all wonder what it would be like if we could give our current wisdom to our younger selves. Life would be so much different for everyone.
He said that he feels like he was given a second chance. Maybe that's why I connect to this album so much. Those are all things that I think about. I always say, "If only I knew then what I knew now… Things would be so much different and better for me"… But I try to stay positive and believe that everything happens for a reason.
Let's get back to the album. I do really like the entire album but of course I have my favorites. To start off, his song "No Favors" is definitely at the top of that list. Not only does the song just go hard but he has an Eminem feature on it. I have been a fan of Eminem since the beginning, so to still hear him doing thing makes me happy. He killed his verse and spared no feelings while doing it, as always.
Big Sean said that he sent the music and everything to Eminem and wasn't sure if he would actually have time to do it but was honored that he made time to do it. He did more than he expected, according to Sean. Also, he was more than happy that Em went in and included recent Politics in his verse. Eminem has never been one to hold back when it came to what was going on around him. I feel like, if anyone is going to bring some darkness to the light, I'm happy it's him.
Some of my other favorites are "Jump Out the Window", "Owe Me", "Voices in My Head/ Stick to the Plan", and "Sunday Morning Jetpack" featuring The Dream. "Sunday Morning Jetpack" is beautiful track with amazing melodies in the background, thanks to The Dream of course. That song also sets the tone for the last tracks of the album. Sean starts to get a little more sentimental towards the end.
Cue the Waterworks
To show you what I mean, we get to the track "Inspire Me". He's singing to and about his mom. Right before we get to the track, though, there's a skit where his mom has been calling him and he finally decides to answer the phone. He talks about how happy he is to be her son and all of things he wants to be able to do for her.
Next is "Bigger than Me" featuring the Flint Chozen Choir and Starrah. Sean talks about his home, Detroit and hoping to make them proud. The addition of the choir is beautiful, especially since they are from Flint, Michigan. Not sure if you guys have heard of the "Flint Water Crisis" where there has been hazardous, "poisoned" water. The community has been trying to get help from the government but not much has changed. Sean has been doing everything he can to contribute to the crisis.
The very last track is a conversation with his mom. She tells him that she feels like she's living through him and that she was given a second chance at life because of him. In the ends up saying:
                "With all the work that's goin' on I feel like this is like my second time doin' it so I know that sound crazy but, you know I just I don't know why I always imagine myself as like someone who   failed at everything he ever did at life you know and I got to the end of life and just regretted it  all and somehow, this is my chance to go back and get it all right. And when I wake up, with that in mind you know, it completely changes my hunger, how I approach the whole day. I mean you decide to live your life like that then pshh man I guarantee we'll live life to our best potential… "
Final Thoughts
This album has turned into the music I will go to when I need some motivation. The music on this album makes you really have to sit and listen to what he is saying. If you guys have been with me since the beginning then you know that I love storytellers. It gives us as fans the opportunity to learn more about the artist as a person. We get to here where all of this music comes from.
Whether you were a fan of Big Sean before this music or not, it is still a must listen. I really hope you guys enjoyed the post for today, sorry if it's a little late than usual. I've been working on some new ideas that I hope to get to you very soon. If you have any suggestions or ideas, please feel free to let me know!
For now, check out Big Sean's most recent video for "Halfway Off the Balcony"…
Check Him Out!
Official: www.uknowbigsean.com
Twitter & Instagram @bigsean