Now, let's talk about more of my favorites! All of them have been dropping new music and videos. It's been hard to keep up with but I think I'm finally caught up. I am so excited to see what else they all have coming up, especially since they have been teasing us so much 😉
What's Been Going on with William Singe?
So, last month (April), Will had his equipment and music stolen from his place in Los Angeles, CA. They took hard-drives full of music, including his unreleased songs and album ready tracks. He was so ready to give his fans more music, then that happened. It hit him hard and he shared his frustration on social media.
And on top of that, he couldn't have his normal crew with him. They were back home, overseas, and because of travel restrictions, they couldn't come to the states. He did what he could to work things out with who and what he had here in the states. Of course as his fans, we rallied behind him.
After getting all of that negativity out of the way, though, he started to re-focus and get back to his old self. About a week ago, he dropped a new cover/ mash-up video on Youtube; combining "Mask Off" by Future and "Humble" by Kendrick Lamar. As usual, he has made me like a song that I couldn't stand (Future and "Mask Off") LOL. But, he looked and sounded so good. This boy still gives me goose-bumps, especially with those falsettos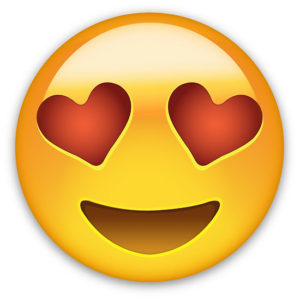 .
Then he was featured on a single by Jonas Blue, called "Mama". I had never heard of Jonas but when I first heard the song, I instantly loved it. It's a Pop track for sure with some fun Island dance elements to it. Will's vocals are on point as usual. The video for the song is pretty cute, even though it has nothing to do with the song (but when does it ever? LOL).
Official: www.williamsinge.com
Facebook: www.facebook.com/WilliamSinge
Twitter & Instagram @willsinge
YouTube: www.youtube.com/stashhurrikane
Alex Aiono Drops New Cover/ Mashup Video!
Now, let's catch up with Alex Aiono, who I seem to have been fan-girling over a bit more these days LOL. About a week ago, he released a new cover/ mash-up video on Youtube featuring "Despacito" by Luis Fonsi and "The One" by DJ Khaled. It's his usual set up but I love it, especially that smile. Plus he's singing in Spanish (swoons a little). And I swear he's getting better vocally, which I love to see and hear.
Also, he's about to head back on tour this Summer with fellow Radio Disney star Sabrina Carpenter (who he has a cover video with). The tour is coming to New Orleans and I was seriously debating it because I miss Alex. I'm still kind of kicking myself for not getting to NOLA early, not getting meet & greet, and missing the beginning of Alex's set when we went for the Changes Tour. But this show may actually be a little too "young" for me. If I do go, though, you guys will definitely be the first to know 🙂
Official: www.alexaiono.com
Facebook: www.facebook.com/AlexAiono
Twitter & Instagram @alexaiono
YouTube: www.youtube.com/alexaiono
New Music from Kalin White!
Another cutie who I tend to fan-girl over a lot is Kalin. He has been working on another project which has me excited. And I know he's excited to get back out on the road to interact with fans. But let's get back to why I am talking about him right now…
So, Kalin dropped a new song on Soundcloud called "Delete me #, forreal this time". The song is pretty self-explanatory but it's a banger. I still love his voice and that Cali swag/ slang. He is still giving us that smooth R&B vibe, bringing his own unique style and sound to it.
www.soundcloud.com/kalinwhite
I'm really proud of him and how far he has come since going solo not too long ago. His vocals have definitely gotten stronger. I am still in love with his personality too. His social media pages have me smiling and cracking up on a regular basis. I can't wait to see what's next.
Check out the video for "Delete my #, forreal this time" here…
Twitter & Instagram @kalinwhite
Luke Christopher Teases New Album and Drops a New Song!
 Last, but certainly not least, we have Luke Christopher, the fav I've had longer than everyone I've mentioned above. We hadn't been seeing or hearing much of him until recently. It started with him teasing snippets of the tracks from his upcoming project. The whole fan-base was getting excited.
Then, as usual, he kind of surprised us with a new track on Soundcloud called "Can't Sleep". I get so excited when he drops new music. You never know what you're going to get. But you know that it's going to be amazing.
He's such a talented rapper, singer, songwriter, and producer; his music continuing to prove that. This new song is a mix of Pop, R&B, and Dance. It's so unique like the rest of his music. I am proud to be a fan and can't wait for the album. Maybe he'll hit the road and make it back down this way, to NOLA or something.
Until all of that though, check out "Can't Sleep" here…
www.soundcloud.com/lukechristopher
Twitter @AyLukeChris
Instagram @aylukechristopher
 Who's Up Next?
Before I go, though, I have to talk to you guys about SODTP aka Silas Doss (hope I spelled that right). He is a producer and keyboardist, honestly, a jack of all trades musically 🙂 He went on tour with Will Singe for the Changes Tour. If you keep up with me, you know who I'm talking about. I met him and got a picture with him, totally fan-girling over the situation LOL.
But since the tour ended, he has really been working on his own projects. He is amazingly talented and he, himself is a VIBE. He already has music on iTunes, Spotify, and Soundcloud if you want to check him out. He says that he'll have something out soon. His social media "fan base" is pretty impatient and pushy but I hope he's enjoying life too and not in too much of a rush to get music out. Some of us are patient enough to wait until he's ready. But, when he does release some more music, I'll be back to talk about it.
So, keep an eye out for it!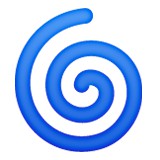 Facebook: www.facebook.com/sodtpmusic
Twitter & Instagram @sodtp
Soundcloud: www.soundcloud.com/sodtp