Happy Thursday! Starting with this review, I am planning on doing a lot of "unexpected" music reviews (more-so for myself). I was looking at a list of upcoming albums that are coming out, and it's a lot of Hip Hop artists who I normally don't listen to but probably should, whether I like them or not. I still want to expand my mind a bit more, musically and listening to Denzel Curry is definitely making me realize that with this very, almost creepy vibe of an album. So, I hope you guys are as curious as I am about some of these artists I will be talking more about soon 🙂
Denzel Curry… Catching Up with His Career
In 2011, Denzel released his first mixtape, King Remembered Underground Tape 1991–1995. The whole project was later included on SpaceGhostPurrp's page, which, basically, was the beginning of Denzel's music career. Then in 2012, he released his second mixtape, King of the Mischievous South Vol. 1 Underground Tape 1996, which caught the eye of fellow rapper Earl Sweatshirt and other members of the Odd Future label (Tyler the Creator, Frank Ocean). His third mixtape, Strictly for My R.V.I.D.X.R.S., was released right after the death of Trayvon Martin (please look this up if you are unfamiliar). His style of rap on this particular mixtape was inspired by Tupac Shakur.
In 2013, after embarking on his solo career, Curry released his debut full-length album, titled Nostalgic 64. Two years later, he released his first double EP, titled 32 Zel/Planet Shrooms. Another year passed before he released his second full-length album, titled Imperial. Curry was featured on a cover as one of the XXL's 2016's Freshmen Class. That right there, is definitely a great feat for the young rapper. Then last year (2017), Denzel  released an EP called 13, which was a sample for Ta13oo.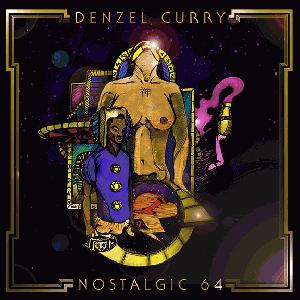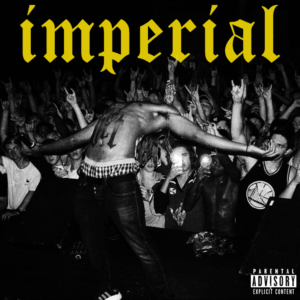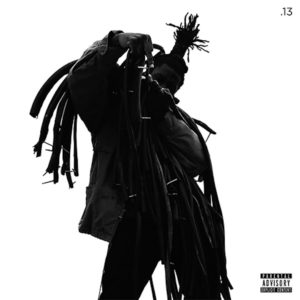 This year, around April, Denzel released the lead single off of Ta13oo  "Sumo" on Zane Lowe's Beats 1 radio show; releasing the second and third singles "Percs" and "Clout Cobain" before announcing the actual album. He also explained that this album would be released in three acts. The first act, Light, was released on July 25, followed by Grey on July 26, and Dark on July 27. Each previously-released single represents one of the album's acts, as "Sumo" represents Light, "Clout Cobain" represents Gray, and "Percs" represents Dark, which come together cohesively to form Ta13oo.
TABOO/ TA13OO… The Review
Before checking out this album, I had heard of Denzel and maybe a song or two, but wasn't quite sure what to expect from the album. The first song, "Taboo" won me over from the jump and I was definitely excited to hear more. Some of my other favorites are: "Black Balloons", "Cash Maniac", "Sumo", "Switch it Up", "Sirens", and "Clout Cobain". And like in many other cases, listing those songs as my favorites doesn't that I don't mess with the other songs.
This record has, like, 3 moods for me. We pretty much get the more hype, uptempo records ("Sumo", "Switch It Up") , the emo/dark records ("Clout Cobain") , and the deep, more aware records ("Black Balloons", "Sirens") . I actually really love this record and what Denzel is doing musically. He is definitely a product of his generation and whether you or me understand this type of musical trend, it's here to stay and they are making an impact.
*I initially wanted to post his video for the song "Clout Cobain" but it may be a little too intense for some people. There are too many people who have a fear of clowns/ circus' in general, the number 13, seeing pain being inflicted on others, etc… And the way it ends, I am not trying to cause any trauma to anyone so I put his youtube channel link at the very bottom so that if you want to check it out yourself, you can. Just be advised that it's a bit dark*
Final Thoughts!
Denzel and his style of music is comparable to that younger generation of Hip Hop/ Emo type artists like Lil Uzi Vert, XXXTenacion (Rest in Peace), etc… And, in all honesty, I am not mad at these dudes because there is always a group of kids who are different but feel like they have no one they can really relate to, music-wise. It goes so much deeper than what we've been calling "mumble rap", you know? In no way am I encouraging certain bad habits to the kids or young adults who listen to them, but if it's taken as what it is, and is used in a positive way, then it's cool with me.
Check Him Out!
Official: www.ultimatedenzelcurry.com
Twitter & Instagram @denzelcurry