I am so happy to be able to bring you guys a music review today. It's been a little rough lately to find a brand new artist and album to get excited enough to talk about. Sometimes I find someone and I get stuck listening to just them. But this album I am about to tell you about took me away from one of my recent favorites.
Today I want to tell you about PnB Rock and his debut album GTTM: Going through the Motions. Now, before this album I don't recall ever really hearing of him or his music. Of course he's dropped mixtapes before this official studio EP but I hadn't heard of those until now. So, PnB really is new to me. This album actually excites me and I was pleasantly surprised (which I love). Before I go into the actual review of this album, though, I want to give you a little background.
Getting to Know PnB Rock…
PnB Rock aka Rakim Allen is a 23 yr old R&B singer out of Philadelphia, PA. The P & B in his stage name comes from the streets he grew up on. It's also the place where he got himself into some trouble He got sent away to a youth detention program when he was 13, for fighting and robbery. He was sent to prison when he was 19. But that's where he learned how to blend smooth R&B melodies with real life street stories.  PnB wrote his first mixtape RNB (Real N****a Bangaz), while he was in prison. He, along with that very mixtape, would be released in 2014.
He released RNB 2 in early 2015 and his following opened him up to a much wider audience. This helped him get the attention of major labels, including Atlantic Records, where he is currently signed. RNB 3 was released later that same year and definitely set the stage for his career. Songs from that EP got millions of hits on Soundcloud and continued to soar.
Discography: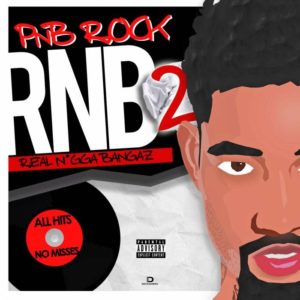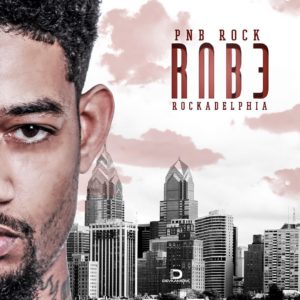 So, being that I had no idea who this guy was, I didn't know what to expect from him and his sound. He is categorized under Hip Hop/ Rap but he's really an R&B singer. From what I can hear, though, he can be categorized as a rapper as well. At a quick glance he reminds me of Fetty Wap, who I believe he has a mixtape with. The biggest difference to me, though, is that unlike Fetty, PnB doesn't sound the same on every song. Don't get me wrong, I do like Fetty and jam to his music but I can't just sit through an album because every song sounds the same. PnB, though he does have that Trap R&B/ Melodic Rap type vibe, every song is different.
GTTM… My Review
The first track is "Attention" featuring Wiz Khalifa which, even though I do like it, it's not a favorite of mine. The rest of the album is pretty much my favorite though LOL. I love his collaborations with A Boogie Wit Da Hoodie on "Playa No More" and "Stand Back", as well as his song "Hanging Up My Jersey" with Ty Dolla Sign (definitely one of my favorite artists) which is a slower song which describes being willing to hang up a player lifestyle to be with one girl. Also, I really love the songs "There She Go", "Selfish", and "Notice Me". They are the slower tempo songs. I wouldn't call them love songs but they are the rap version of love songs, if that makes any sense LOL.
The faster tempo songs are so much fun and can get anyone hype, which I love. I don't really go out to the clubs anymore but if I did, I would have fun with the tracks "Range Rover" and "New Day" for sure. PnB has such a good mix of tempos and lyrical content throughout the entire album. It puts me in an entirely different mood than most Hip Hop/ Rap albums as of late.
I have truly been enjoying this movement of the "Melodic rappers". Rappers can sing their own hooks or singers can do their own verses without features. Everyone will automatically recognize Drake in this genre but there are so many more that can do it as well. I can even say that there are artists who do it better. Drake will always be one of my favorites but he wasn't the first and surely won't be the last to do music this way.
Here is PnB's most recent visual for his song "Selfish" 🙂
Be sure to check out PnB's new album GTTM: Going through the Motions, as well as his mixtapes. As always, let me know what you think. How do you feel about the "Melodic rapper" as I call them? I'd love to hear you guys' opinion on this genre.
Check Him Out!
Official: www.pnrockmusic.com
Twitter & Instagram @pnbrock