Happy Wednesday! (It is Wednesday, right?) And even though it is just Wednesday, it's already been a long, stressful, and eventful week so far. Some good things have come of out of it, though, including the fact that I am able to bring you guys a new post or two this week 🙂 You know it's bad when I can't even find the time to check out new music; and that's what it's been for me the last couple of weeks of so (if not longer). But here is a new artist and new music that I'm excited to talk to you about!
A Little Background on Bazzi…
Bazzi is twenty-something R&B singer/ songwriter out of Michigan. Things really started to pick for him after he began posting covers on his Youtube channel in 2012. Bazzi also created a Vine account in 2013. By 2015, he had accumulated 1.5 million followers; becoming the first artist to release a Vine "Featured Track" entitled, "Bring Me Home". That same year he moved to California to actively pursue a music career.
In October of 2017, he released the single, "Mine", which gained popularity pretty quickly. In January of this year (2018), the song appeared on the Billboard Hot 100. As of this month (April 2018), the song has peaked at number 11. Bazzi also released three new singles this year, "Why?", "Gone" and "Honest". Last month, Bazzi was announced as the special guest on Camila Cabello's Never Be the Same Tour's North American leg. 
My Review of Cosmic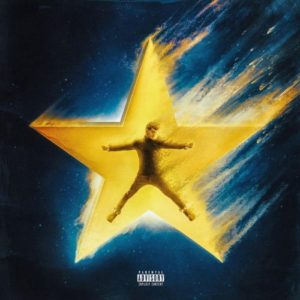 Let me just start off by saying that I have been very curious about Bazzi since I started following him on social media. I started keeping up with his music but just never said much about it. Then I saw that he was coming out with his debut EP which I knew would give me a much better idea of who he is an artist. Usually, an EP shows a different side than when they just release singles.
But I can honestly say that this is one of my favorite new albums right now. Bazzi is another one of those artists for me that reminds me of some of my favorite artists but still has such a unique style and sound. He's definitely a cutie with an amazingly strong, yet soft voice. He has almost a Pop edge with an R&B sound and I really dig that.
As far as the tracks on the album goes, though, I love them all. After listening to it the first time, I gravitated towards the tracks "Myself" and "Star" right away. But after the 2nd and third time, I was just in love with the album as a whole. Even the upper tempo songs have a very chill element to them. Sometimes I just want to quietly listen to an album and vibe to it.
Check Out His Recent Video for the Track "Myself"!
Check Him Out!
Facebook: www.facebook.com/BazziWorldwide
Twitter & Instagram @bazzi
Soundcloud: www.soundcloud.com/bazziworldwide
Youtube: www.youtube.com/user/AndrewBazzi
Random Fun Fact!
If any of you have read my previous post about new artists, new music, or even my Fan Girl Chronicle posts then you may have seen me mention Silas aka SODTP aka Keys Open Doors (LOL). Well, he is a very talented singer, songwriter, producer, keyboardist. He went on tour with Will Singe for a while, playing the keys, which is how I ended up finding him on social media and eventually meeting him at the Changes Tour show. But to get to the point, Silas is currently on the keys for Bazzi 🙂