I had some other concert content that I was planning on posting, but after this last-minute concert situation, I had to share this first. Even though I am still trying to unpack what I experienced last night, I needed to talk about this. My best friend invited me to go with her to a Country concert here in Lafayette, Louisiana, at the Cajundome. The most important thing about this concert is that it was a benefit to raise money for those impacted by the horrible hurricanes that hit our area recently.
Something Different…
Other than the fact that I've never been to a Country music concert before, this is a VERY different experience for me. Yes, I have been to festivals where some of the lineup could be considered a "Country" artist, but not like this. There was no real excitement going into this for me, unfortunately, but not because of the music itself, but just the type of crowd I would be surrounded by. I didn't feel comfortable being myself, but still found a way to appreciate the music, and the fact that this music meant something to my friend.
The Concert
The lineup for this show was DJ Silver, Colt Ford, Randy Houser, and headlined by Lee Brice. DJ Silver was fun and played a little bit of everything to fit a crowd full of different age groups. He probably played for almost an hour before the show really got started and Colt Ford was introduced. To start off, he was not what I was expecting at all.
Colt Ford wasn't really a singer and did more "rhyming" of the lyrics, but it was cool. I loved his band as well. And even though I don't agree with a lot of his "beliefs", and the whole "If you don't love America, you can get on a plane…" speech, I enjoyed his set. I was blown away by the next performer, Randy Houser, though.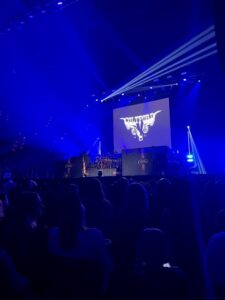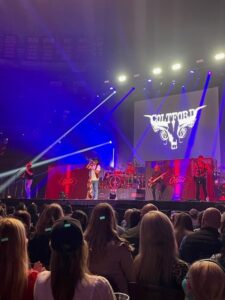 Randy Houser had more of an "old school" sound, with amazingly powerful vocals. All of his songs were beautiful, and his band was amazing as well. He didn't do or say anything that put me off, and I honestly enjoyed listening to him. Randy is someone who's music I could listen to on a regular basis.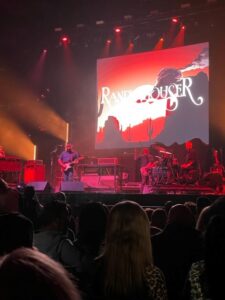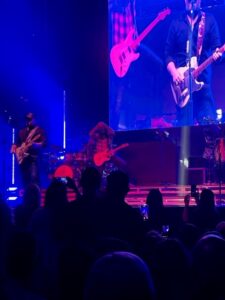 Lastly, we have Lee Brice, who everyone was obviously anxious to see. We did leave early in his set, though, because it was a Sunday, and my friend and I had to prepare for work on Monday morning. But the music I did hear was good. Of course, it was different for me because I wasn't able to view him, or any of the other artists, in the same way as everyone else.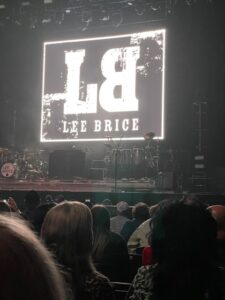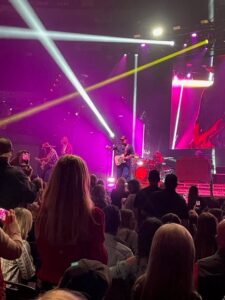 Here is some video from the concert…
My Thoughts Overall…
It's not something I see myself attending often, but mainly because that's just not my crowd. The music is cool and I'm open to listening to other genres, but when it comes to Country music crowds, especially here in Louisiana, you can keep that *shrugs*. Maybe in a different environment, I'll feel differently, but as of now, after that particular experience, I'm good lol.
And even though, in some ways, things are looking "up" when it comes to attending events again, and just getting out in general, I don't feel as good as I thought as I would. Maybe it was just this concert or being in Louisiana where it seems like no one ever cared since Covid started. We opened too fast to begin with and most people hardly wore masks, with or without a mandate. Living here is not the best example to use when gaging how things are going…
Hopefully I'll have some actual fangirl experiences to share with you soon. I am working on a "bonus" fangirl guide, so be on the look out for that. Don't forget to follow me on social media!
Facebook: www.facebook.com/muzikjunqie
Twitter @muzikjunqie
Instagram @muzikjunqie
Pinterest @muzikjunqie
Red Bubble Shop: Official Muzik Junqie Merchandise