These WCW posts are really becoming my favorite topic to write about. Writing about male artists always came easy, not because I didn't like female artists or anything, I was just writing from a Fan Girl perspective more which I can do easily LOL. But when I feel inspired by a female artist, it pulls from a much deeper place.
It's usually hard for me to find women that I really admire in an era where a good amount of women feel that they have to show more skin and sexualize everything just to get noticed, whether they have talent or not. It's disheartening because real talent gets overlooked or overshadowed by that. I am able to see past that with some female musicians and entertainers. I saw all of that to show why Janelle, and the other women I have spoken of before now, mean so much to the industry and our gender as a whole.
A Few Facts About Janelle Monae…
Janelle Monae is a singer, songwriter, rapper, record producer, and actress; to name a few of her many talents. She is signed to her own label Wondaland Arts Society, under Atlantic records. If any of you are familiar with her at all, you may remember that she has been known for her signature look, which consisted of a pants suit and her hair slicked into a cute quiff. That alone made her stand out, not to mention her beautiful voice, and personality.
All of her conceptual albums that were previously released, are all critically acclaimed works of art. As a musician she has many accolades to her name; including 6 Grammy nominations. Janelle even became a CoverGirl spokeswoman in 2012, a moment that meant a great deal, being able to show young African American girls another version of beauty. She also has really taken off as an actress, especially after her roles in Award-winning films Moonlight and Hidden Figures (2016).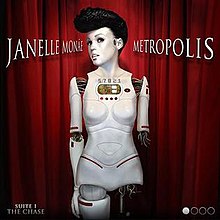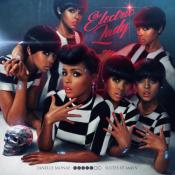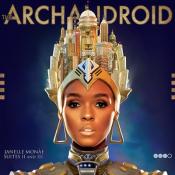 Discography:
Metropolis: Suite I (The Chase) (EP) (2007)
The ArchAndroid (2010)
The Electric Lady (2013)
Dirty Computer (2018)
Dirty Computer… The Music… The Event
One of the (many) things that I love about Janelle is that she is so unapologetically herself. She shows love to all of the influences who play a part in her style and sound. And this album is no different. Her rapping/ rhyming skills always impress me because I just love her flow and attitude in every verse. Vocally, she is stronger than ever but still gives us that soft, almost whisper-like sound like in "Pynk".
Janelle still includes her love for the android/ femdroid while oozing themes of femininity and taking control of her sexuality as a woman. I do have some favorite tracks on this record; like "Dirty Computer" (of course), "Crazy, Classic, Life", "Django Jane", "I Like That", and "Pynk". She does have a few features from Zoe Kravitz and Pharrell Williams. Janelle's music is always something that is hard to explain for me because I feel like you have to listen for yourself.
I didn't want to drag out this article too much (LOL) so I didn't post her Official Emotion picture for Dirty Computer featuring one of my favorite actresses Tessa Mae Thompson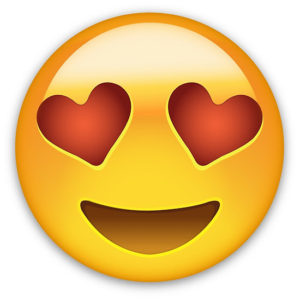 … But go to her Youtube link below and check it out. Let me know what you think in the comments!

For now, though, check her music video for "Pynk" 🙂
Check Her Out!
Official: www.jmonae.com
Twitter & Instagram @JanelleMonae
Youtube: www.youtube.com/janellemonae