Happy Wednesday! I am back with another WCW Music Review! This particular talented lady, Jorja Smith, is a new favorite and it looks like she's already won over many others before the release of this album. She won me over with her track on the Black Panther soundtrack. I am all about supporting these young women continuing to do their thing and put out such dope music.
Miss Jorja Smith
There isn't too much background on Jorja yet but I still want to try to paint a good enough picture of her for you guys. Let's start with the fact that she is a 20 year old singer, songwriter from England. She has been performing since the age of 8 and writing songs since 11. Her musical influences come from her parents, her father being the member of a neo-soul group called 2nd Naicha, and Amy Whinehouse. In January 2016, Jorja self-released her debut single, "Blue Lights,".
Jorja did release Project 11 back in 2016. It's only about 5 songs but still powerful, none the less. Many people know her from her features on Drake's project More Life. I, apparently, wasn't paying attention because I didn't realize that was her; I do remember those songs, though. I just know that when I heard her song "I Am" on the Black Panther, I was sold; so much emotion and the song is very relatable.
Why I Love Lost & Found… A Review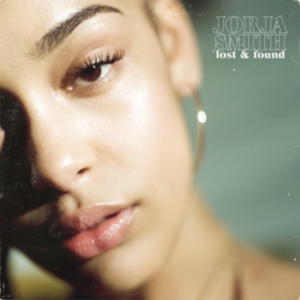 The album includes previously released singles "Blue Lights," "Teenage Fantasy," and "Where Did I Go?". I definitely love those 3 songs, as well as every other song on this record. I do have my favorites, but only because these particular ones stuck out to me a little more: "February 3rd", "On Your Own", "Lifeboats (Freestyle)", and "Tomorrow". I honestly can't place her voice, but she's giving me SZA and Estelle vibes. She has a very soft/ chill R&B, Soul, Jazz, youngin' with an old soul feel. I hope that description wasn't too all over the place, but that's the best I got right now LOL.
Jorja and this album is very refreshing, to the say the least. I look forward to hopefully seeing her live because I know these songs will sound awesome with a live band in an intimate setting. Her voice is already so powerful yet gentle where needed. Her sound, as well as the other R&B artists coming out of the UK, is definitely a unique and funky version of R&B/ Soul of what we're kind of used to.
Here's a quote from this great article from Complex UK… For the rest of the article, check out this link… < https://www.complex.com/music/2016/08/interview-jorja-smith >
The UK's urban music arena is in an undeniably healthy place right now. With grime at the forefront, breaking boundaries across major mainstream platforms, it's also the resurgence of British R&B that's making this a truly exciting time for music fans the country over. This revamp, affectionately dubbed "future R&B", has birthed a new generation of bold, experimental singers and songwriters who are doing their part to put the soul back into British music.
Check out her video for "Blue Lights" below…
Follow Her ASAP!
Twitter & Instagram @jorjasmith
Soundcloud: www.soundcloud.com/jorjasmith