Happy Thursday! Hope you guys' week is treating you well and that you all are enjoying the new music that has been coming out. I am doing my best to highlight different artists, in different genres, since there is good music coming at us from every direction right now. With this post, I'm reminiscing a little bit on the days when I was in high school; to some it wasn't that long ago but to me, it definitely feels like it. Whether you guys have or haven't heard of State Champs, I hope you continue reading and enjoy! 🙂
Getting to Know State Champs…
Just for the record, I first heard State Champs on Hoodie Allen's album The Hype, where they are featured on the song "All My Friends" and I loved that song as soon as I heard it. Plus, Hoodie has always talked about them and how much he loved them and their music. And being that I adore Hoodie, I was definitely curious about them. Then the fact that they were releasing a new album last Friday (6/15), made it that much better.
The State Champs are a Pop/ Punk band from New York. They were formed in 2010 by founding members, lead guitarist Tyler Szalkowski and lead singer Derek DiScanio. Not long after the band was formed, they independently released an EP titled 2010 that August. That album was soon followed by their second independent release Apparently, I'm Nothing, in the beginning of 2011.
In Spring of the following year, some interest was peaked by a demo of their song "Critical". That interest would help the band gain a recording contract, management company, and booking agency. On April 19, it was announced that the band signed to Pure Noise. In mid-June, the boys recorded their next EP at Getaway Recording Studio.
The Discography: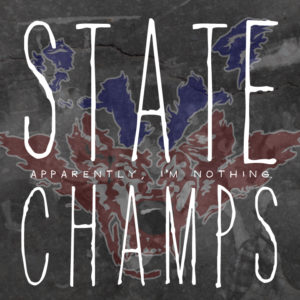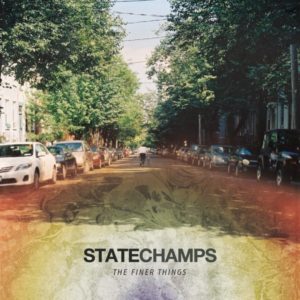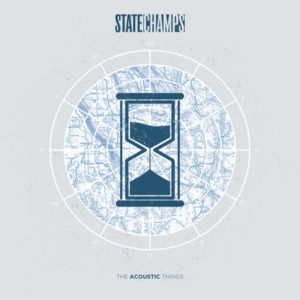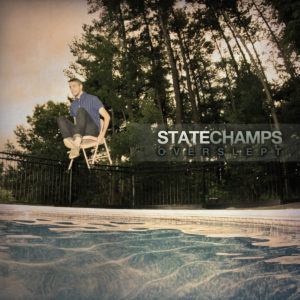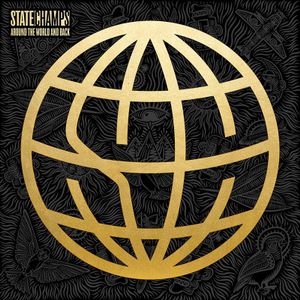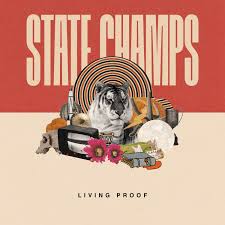 Living Proof… The Review!
The very first song "Criminal", of course, won me over instantly. "Our Time to Go" is definitely a top favorite for me. Some of my other favorite tracks are: "Dead and Gone", "Something About You", "The Fix Up", "Mine is Gold", and "Time Machine" featuring Mark Hoppus of Blink 182 (one of my fav bands from the 00s). I feel like I almost listed the whole album LOL but it really is a great record as a whole.
It still amazes me how some artists in this genre have such a specific sound because of their genre but the songs don't all sound exactly the same. Other genres are the same way, but when you stick to a certain sound because of the label your music is given, you would think it would be harder to make a full album sound so unique. A huge part of me still loves Pop/ Punk bands like this so much. If you don't listen to this type of music much, try it out one day, and give State Champs a try.
Check Out their Video for "Mine is Gold" below…
Now, as to why their music brings me back to my high school days… High School is pretty much when I started listening to a lot of different genres (other than Pop, R&B, & Hip Hop). I was listening to Dance/Techno, Punk, Alternative, etc… a lot more. Some of my favorite bands were Linkin Park, P.O.D., Fuel, Green Day, Good Charlotte, My Chemical Romance, The Vines, to name a few that come to mind right now. That kind of music helped me get through things better, for some reason. Even though I used that music to help me forget some bad experiences, it also brings back some fun memories with my best friend 🙂
Follow Them!
Official: www.statechampsny.com
Facebook: www.facebook.com/statechampsny
Twitter @State_Champs
Instagram @statechampsny