I know that my last K-Pop playlist was mainly male groups and artists, and I have only mentioned BlackPink representing the Ladies. So, it's only right to dedicate a blog post to the women in K-Pop who are killing it right now. Just like with the male artists, I found myself gravitating more towards the R&B side of things. To me, there is just nothing like a dope R&B/ Hip-Hop track from a K-Pop artist.
Jessi – "Who Dat B"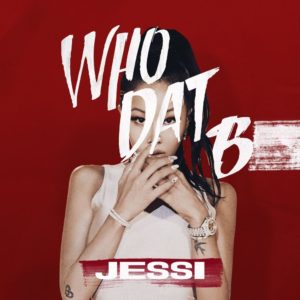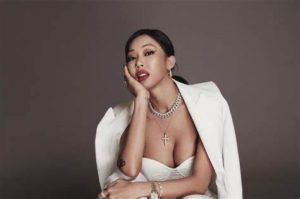 So, one night I was scrolling through Instagram, as usual, and came across a Billboard Korea post about a female artist who goes by Jessi. She is a rapper/ singer and has been teasing a new single and music video. She looked different and I loved her style already so I went to her page. I love her!
Check out her song "Who Dat B" and the dope music video for it. I'm so excited to learn more about her and her other music. I'm already ready for a full project from her after hearing this song.
Check Her Out!
Instagram @jessicah_o
Youtube: www.youtube.com/channel/UCN2bQLTTvNPZWCWU5TYghKA
Heize – She's Fine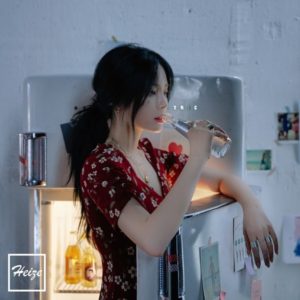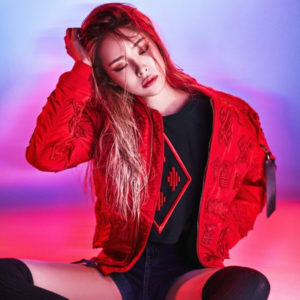 In my adventure of searching through Apple Music and Spotify for more K-Pop music, Heize is the first solo K-Pop female artist that I came across. I heard "Her Fine Weather" first, which is off of her latest album She's Fine, and I was already loving her voice. The ballads are amazing and I really do adore her Pop/ R&B sound. She definitely has a lot of other great music that you guys should check out, but this recent release is amazing!
Check Her Out!
Instagram @heizeheize
Youtube: www.youtube.com/channel/UCsXigGjbC_l4ttk-oahTfVg
EVERGLOW – Arrival of EVERGLOW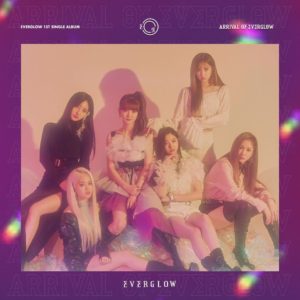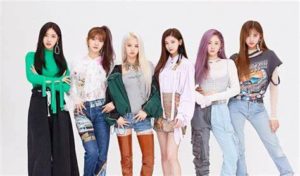 I really just randomly came across these ladies while wasting time on Youtube. Since most of my time is spent watching Monsta X videos LOL, a video of EVERGLOW doing the choreography for Monsta X's hit "Shoot Out" popped up. I was impressed, to say the least. Then I checked out some of their latest songs off of their Hush – Single and I really like them.
You guys should also check out Arrival of EVERGLOW – Single. I don't know why I'm getting female Monsta X from them, maybe just the vibe I'm getting after seeing them dance to "Shoot Out" and from listening to them. But they are one of the more unique girl groups out there right now, in my opinion. They debuted back in March but I am definitely excited to see more from them!
And congrats to them on their 1st Win!
Check Them Out!
Instagram @official_everglow
Youtube: www.youtube.com/channel/UCVXzBnzP5i5W-3snrxu8kfg
Chung Ha – Flourishing – EP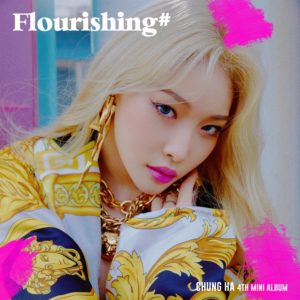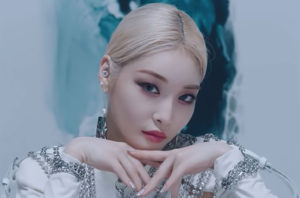 Apparently, if you listen to K-Pop at all, you will hear Chung Ha's name being mentioned. Also, a lot of the K-Pop fans who I follow seem to adore her. After listening to her music, I can definitely see why. She is a Queen in her own right, and her songs are very catchy. The song that got me was "Snapping" off of her EP Flourishing.
Check Her Out!
Instagram @chungha_official
Youtube: www.youtube.com/channel/UC9Gxb0gMCh3EPIDLQXeQUog
(G)I-DLE – I Made – EP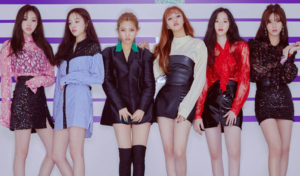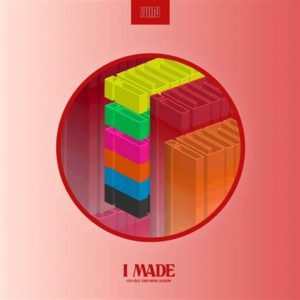 These ladies are pretty unique as well. Their music and melodies definitely hit me differently, especially as I'm listening to "Put it Straight". Then we get a more Pop/ R&B, almost Jazz, style track with "Give Me Your" which I wasn't quite expecting but it was a pleasant surprise for sure. I really do love their voices so they are a must-listen for me!
Also, check out the new Latata-EP!
Check Them Out!
Instagram @official_g_i_dle
Youtube: www.youtube.com/channel/UCritGVo7pLJLUS8wEu32vow
MAMAMOO – White Wind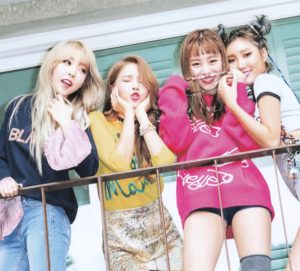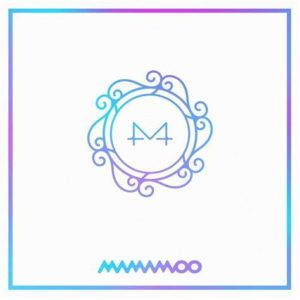 This is another group that I see a lot of when Kpop is mentioned. I wasn't sure what to expect from this particular album but it's really good. Some of their voices are huskier and deeper, very soulful. The more R&B tracks always pull me in, so "25" is becoming my favorite. Their vocals are really blowing me away, so this is really cool for me, I'm excited to hear more from them!
Also check out 4colors and Queendom, Pt. 1!
Check Them Out!
Instagram @mamamoo_official
Youtube: www.youtube.com/user/WAMamamoo
EXID – Me & You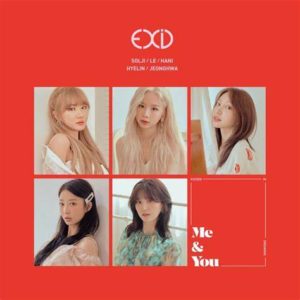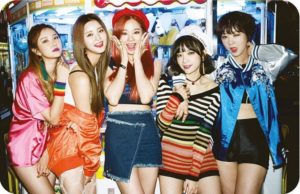 From the very first track "Me & You", especially the rap verses, I was sold! The more I listen to them, they do have a more R&B vibe to them, which, of course, I love. I'm also really into the song "How You Doin". And I really dig their overall group looks too, same with the other groups I mention in this post.
Check Them Out!
Instagram @exidofficial
Youtube: www.youtube.com/user/OfficialEXID
Final Thoughts!
The more female artists/ groups that I listened to, the more I love K-Pop. Of course, I was a little hesitant the deeper I got into this genre since my main intro in the female side of things was BLACKPINK. But these women stand up strongly with their male counterparts and that's how it should be. I didn't give a bio on all of the artists because I wanted to focus on the music; in the near future, I will try to do more bios 