Since I started this blog, I have gotten several questions regarding how I started, what platform/ host I'm using, how did I find my niche, how do I focus, etc… And other than the blogging basics, I didn't feel like I had the best answers to those questions. I just knew that whatever I was doing was working for me, for the most part, anyway. Every day is another day to learn and I have not stopped trying to figure out new ways to run this blog.
What Platform/ Host Are You Using?
I am currently using WordPress managed by GoDaddy. GoDaddy is not the cheapest option so I will soon be looking for ways to lower the cost or find a cheaper, better host. I'll keep you guys updated if I do make any changes. GoDaddy is a good place to start and buy a domain name, though, especially if you are serious about having your own platform/ brand.
Click below to check out the website!

How Did You Create/ Design Your Website?
You don't have to a coding background or spend money on a web designer if you don't want to or simply don't have the money for one. I simply found a free template on WordPress that I thought would fit with the content I would be posting. It gives you the option of customizing it with different colors and font, etc. I may change it if I need more room to expand content.
Do You Have or Need to Have Coding Experience?
I was able to do EVERYTHING for this website myself, thanks to a solid host (GoDaddy) and an easy blogging platform (WordPress) so it is NOT required. It's obviously a good skill to have and I don't mind learning how in the near future but you can start a blog without that experience.
What Plug-ins Do You Use? How Do You Protect Your Site/ Content?
Yoast SEO – For search engine optimization… It basically grades my entire site and each post individually, showing me if my posts are readable and seo-friendly.
Easy Twitter Feed – A way to share my Twitter feed on my site. Simple to use and I like it.
10Web Social Photo Feed – I use this one to share my Instagram feed on my site. It also allows you to add it to each post.
Akismet Anti-Spam – You will definitely need a plug-in to protect you from spam, but maybe not this one. I have a free version, though, and it only scans so many posts. For now, I still have to go in and manually delete spam comments.
Also, a little side note: DON'T FORGET TO BACK UP YOUR CONTENT! GoDaddy does have a backup system in place but I still save all of my posts in a Word Doc, and save all of my graphic designs, just in case anything were to happen to my site and I lost everything.
How Long Have You Been Blogging For?
I have been blogging for over 4 years now. It's something that I always wanted to do but just never had the confidence to actually go through with it. It took the push of people close to me to just take the plunge. I have no regrets!
Picking a Niche/ Topic…
I already knew that I wanted to write about music and pop culture. Then the more I wrote, the more I figured out what I enjoyed writing about, while also taking note of reader engagement. I started adding concert experiences, life stories, etc… I will say this, though, don't be discouraged if it looks like there are "too many" in the niche you are interested in. They aren't YOU so be unique and stay true to yourself when it comes to your content.
How Do You Figure Out What to Write About?
Since a lot of what I write about is based on current music, cultural events, and what's currently trending, I don't always get to plan ahead. Other content is always relevant and less "time sensitive" so I can spread it out and schedule it. I don't always have a plan because of the content I do write about. But I always try to make sure that I feel good about it and I am not writing about anything harmful or negative.
How Do You Sit and Focus on Writing?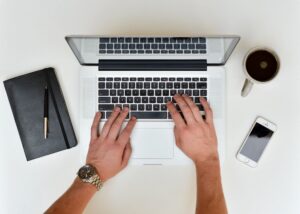 Writing has always been an escape for me so if I feel sad or need a distraction then that's what I do. Other times, it's a bit more difficult to just sit down and focus on writing. I find that writing while listening to music, or even just putting on a movie or tv show as background noise. Also, you don't have to push out long, "perfect" posts at once; start by jotting down ideas and short notes from what's on your mind at the moment. Then all you have to do is go back, edit, and format it to make into a more polished post.
How to Promote Blog Posts…
I have been using Crowdfire to schedule posts for all of my social media pages: Twitter, Instagram (connected to my FB page), and Pinterest. There is a free version that allows you schedule so many posts per day and you can only add 1 twitter acct and 1 Instagram account. With the paid version, you can add multiple twitter and Instagram accounts as well as Pinterest. To check out crowdfire for yourself, click here.
Do you create everything yourself?
Yes. I built/ designed the website myself. I create all of the content and graphics. I do all of the promotion and manage all of the social media accounts. I am not currently looking for help with any of it right now because it would be for free and also, this is still my "baby", and I am still figuring it all out. Once I get everything streamlined then maybe I'll look into getting contributors.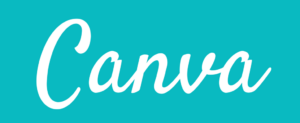 I use Canva to create most of my blog and social media graphics. Sign up and try it out here and earn a free credit to use towards one of their paid elements!
Advice for Aspiring Writers/ Bloggers
One of my main, and probably most important, advice for aspiring writers/ bloggers is to be true to yourself! Write what YOU want to write, even if you are being paid or sponsored to write about a specific topic. Keep your voice, hold on to your values and why you started in the first place. Don't worry about what everyone else says or is doing, or how many hits you get.
One More Thing!
I don't necessarily have a specific "process" or method to my madness right now. Everything comes to me as I go. Writing and keeping up with current news and events is still fun for me, even if I wasn't doing this blog. I am learning to take more breaks, though, because it can be a lot and sometimes, I forget to just enjoy the music or just being a fan.
If I missed anything or you have any other questions, feel free to comment on this post or message me 🙂
You can also find me on social media:
Facebook: www.facebook.com/muzikjunqie/
Twitter @muzikjunqie
Instagram @muzikjunqie
Youtube: www.youtube.com/channel/UCO4erzBeTT75rcz8pzk0Nhg?view_as=subscriber