I haven't said a whole lot about what has been going on since the murder of George Floyd (Rest in Peace), especially when it comes to how it affects me, personally. Everyone is chanting "ALL Black Lives Matter" but there is still a lot of division within the Black community: against lighter complexions, black women, and black LGBTQ+. I have felt that division for most of my life. My "black experience" has influenced me differently, so I thought that I would share my story since I know that I am not the only one.
My Identity
While I have always identified as "Black" or "African American", I am a Louisiana Creole, to be more regionally specific. I spent a lot of my life, from a childhood to dealing with a situation as an adult earlier this year, being bullied by both sides, whites as well as my fellow Blacks (men & women, all complexions). I was treated, as well as told on some occasions, as if I was never black enough. Defending my complexion or family history to my fellow black people became a regular occurrence, like I have control over my genetics.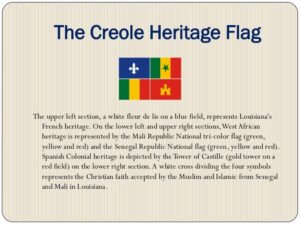 Being called "white girl" was used to bully me, again, from the time I was in school to now as an adult, for example: "You talk white", "You act white", "You have white girl hair", or "You're only getting this/ that because you're white/ look white". Keep in mind that A LOT of that was from black people. But even with all of that, I still went to bat for my black brothers and sisters when they were being discriminated against or needed support. That was the side that I was born into, and regardless of my complexion, the side I will choose every time, whether I look the part or not.
Embracing my Ethnicity
It took me YEARS to finally embrace some of my genetic features, including my natural curls, encouraged to always straighten it because it looked nicer/ more put-together. It made me hate my curls until about 5+ years ago when I noticed how damaged my hair had gotten & decided to cut a lot of it and go natural (best decision I've made). I do like to see it when it's not as curly but a part of me is self-conscious to wear it that way because I don't want to be judged or called "white girl" (just a lot of bad memories come with that).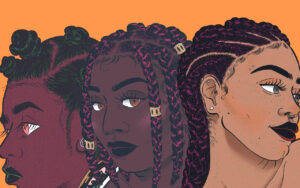 It honestly wasn't until a year or two ago that I felt "black enough" to even get braids. But I was and still kind of am struggling to find black hair stylists that I feel comfortable with. Do you know how many times I have heard that a hair stylist couldn't do my hair because I had "white girl hair". But I couldn't really go to a white hair stylist because my texture was so different than their white clients. Hopefully, I'll be able to find one stylist in my area, preferably black and specializes in natural hair, who I can trust and go to regularly.
Final Thoughts!
I do have some amazing black friends, men and women, who I have met in the last several years or so, and I consider them family. And of course, I love my beautiful Black/ Creole family. But I just wish I didn't have to feel the need to defend myself all the time, defend my complexion, whether or not my hair or eyes are real, just all of it. Fake or "stuck up" is something I never have been and never will be. Those who know me will tell you, don't let my looks fool you, I'm a full gangsta under all of this LOL (but for real, though, don't come for me).
I have posted about and supported black entertainers, musicians, and creatives but I know that I can post more and say more. And I can promise you that I will do so. Yes there are some who only bring toxicity and division to our community, but there are so many who are positive and a shining light among all of this negativity and darkness in the industry. I will continue to shine a light on THOSE artists.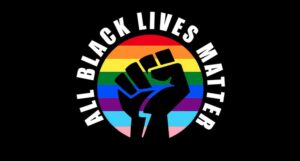 Follow Me!
Personal – Twitter @CreoleChic24 , Instagram @creolemasterpiece
Business – Email : muzikjunqie@gmail.com
Twitter & Instagram @muzikjunqie
Pinterest @muzikjunqie
Youtube: www.youtube.com/channel/UCO4erzBeTT75rcz8pzk0Nhg?view_as=subscriber