I come to you guys in a pretty somber mood, if I'm going to keep it real. I have been struggling physically, mentally, and emotionally when it comes to everything in my life right now. Even when most music doesn't help, Mac Miller, especially his last album, helps a lot. So getting a chance to really sit and talk about some of Mac Miller's music and his affect on the industry as a whole, means a great deal.
Mac Miller… The Last Music Reviews
I was actually supposed to post reviews for both of these albums after Swimming was released but i just never got to it. Just like a lot of other posts lately, they just sit in my drafts for a while until I feel better about what I want to say. And with his passing, even though most of us didn't know him personally, this really hit hard for a lot of us. His age and the fact that he was probably struggling with anxiety/depression, is so relatable to so many of us.
The Divine Feminine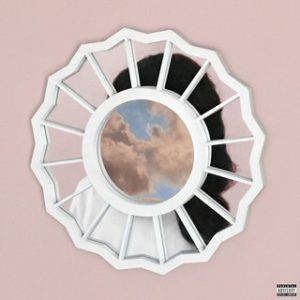 When it comes to this album, I wasn't sure what to expect at all from Mac, but it was an amazing chance of pace. I will say, though, that his features on this one really pushed this album over the edge for me, in the best way possible. To have Bilal, Anderson Paak, Ty Dolla Sign, CeeLo Green, and Kendrick Lamar on one album is bananas. I'll talk about some of my favorite songs in the next part.
Some of my favorite tracks are: "Dang", "Stay", "Cinderella" (ya'll already know how I feel about Ty Dolla Sign's voice *swooning as always* LOL), and "We" (I will always love me some Cee-Lo Green on anything). My favorites do tend to change depending on what mood I'm in, but these are usually my go-to's on this album. The vibe shift is so dope to me. It may not be much of a shift but I guess because I go back to Blue Slide Park (one of my favorites) and he's changed, grown up a lot.
Swimming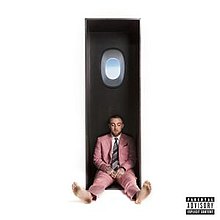 This particular album will definitely be up there as one of my favorite projects from Mac. I don't know if it's the vibe or the subject matter, or that he just sounded different to me on this one. But with everything going on in my life lately, this album is helping me through a lot of it. I adore every track but some hit me a little harder than others as usual.
A few of my favorites are: "Hurt Feelings", "Small Worlds", "2009", and "So It Goes". Mac's personality and the way that he flows through every song, whether it's up tempo or slowed down, still puts me in my feelings. He has always had a way with words, remaining his always creative and innovative self when it came to his music. He will always be remembered for that.
To finish this, though, when it comes to the song "2009", other than the way he's rhyming/ speaking on this song, it hit me the hardest. For me, personally, 2009 was a crazy year. I lost my mother to cancer, had to sit out a semester, had a lot of anxiety, depression, and was trying to balance a pretty new relationship. That year has forever changed me but I am thankful for the strength that it gave me and the proof is me sitting here, writing this, with no tears in my eyes.
*That video of him performing 2009 gets me every time*
Final Thoughts!
One thing that I feel strongly about is that I hate when we wait until someone is gone to really show our appreciation for them and what they've done. It happens in our regular, everyday lives, but we really see it when artists pass. We see all of the social media posts and TV show dedications. But where was all of this when they were alive? Friend, family, and fans seem to come out of nowhere, and that's really a shame.
This tweet from J. Cole was beautiful to see and I agree with him 100%… If you are going through something, please reach out. And I know you guys don't know me personally, but I am here if you feel comfortable reaching out…