Surprisingly, I am bringing you this post about Creed II after only seeing it once. I am hoping, though, that once this goes up I will have seen it a second time. But after having such a great experience when I did go and see it, I feel that I will easily be able to tell you guys about it before getting to see it several more times LOL. I will also try my best to not spoil the movie for any of you, especially if you really want to see it but haven't had a chance to yet.
Creed II – The Album
So, let's talk about this amazing Mike Will Made-It-produced soundtrack first. It was released before the movie came out and in my opinion, it set up the vibe of the movie perfectly, before even getting a chance to experience it. Even though I had a pretty good idea of how many heavy hitting artists would most likely be on this project, I was still impressed with who actually made the cut. Even though every song isn't my favorite, as a whole, the album was brilliantly done for this movie.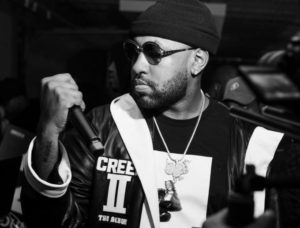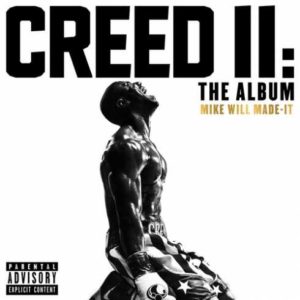 I do have some favorite songs, though. We have "Shea Butter Baby" with Ari Lennox & J. Cole, "Midnight" with Tessa Thompson featuring Gunna, and "Love Me Like That" with Ella Mai. Those songs reflect the love and deep connection that is Bianca and Donnie. Then we have the harder hitting tracks that show more of Donnie's attitude and confidence, "We Can Hit" with Crime Mob & Slim Jxmmi, "The Mantra" with Pharrell Williams & Kendrick Lamar, and "Runnin" with ASAP Rocky, ASAP Ferg, and Nicki Minaj.
Check out the lyric video for one of my favorite tracks, "Shea Butter Baby" by Ari Lennox featuring J.Cole
The Movie Review
There is so much that I want to say about the movie but I am going to attempt to express how I feel about it without ruining it for those of you who haven't seen it yet. First, I have to mention that I love Bianca and Adonis aka Donnie's relationship, from seeing it begin in the first Creed to watching it evolve into something so much more in Creed II. Michael and Tessa already have amazing chemistry in real life so seeing that come together so naturally for this movie was beautiful. And keep in mind that Creed II is just as much about love, dealing with heavy emotions, relationships, and family, as it is about the fighting.
Now, when it comes to the training and fight scenes, it was VERY intense. I know that I felt every hit that was landed in this one. And also knowing how hard Michael trained for this role, made me really (genuinely) admire seeing the end result on the big screen, fangirling aside. You can tell that the production elements were a bit larger for this one, but the first one will always be classic for me because it set up this amazing storyline to continue the legacy of the Rocky franchise.
Check Out the Official Trailer!
Final Thoughts!
Lastly, with my love for a lot of these characters already, you should already know that I had some fangirl moments. I will always be thankful for my best friend Rachel for going with me and sharing in those moments LOL. Between Tessa's singing and dope personality, lots of shirtless moments from Michael B. Jordan and Florian Munteanu (Viktor Drago), and lots of emotional moments (Michael's big brown eyes tearing up and some of the hurt that Florian went through), I couldn't help it. But I definitely loved every minute of it and can't wait to experience it all again, maybe a little less extra this time, though LOL.
Check Out the Official movie page for more!
Official: Instagram @creedmovie