Understand that before I am a music fan, Fangirl, and a writer/ blogger, I am a black woman. During this time, everyone is finding ways to support the Black Lives Matter cause. Whether that means being on the front lines protesting, staying home and sharing helpful information, signing petitions, or donating money. Many are looking to celebrities, social media influencers, artists for their PUBLIC support and even public proof of monetary donations to important causes.
Speaking Up and Donating (Publicly)…
Many of the black celebrities, musicians, and influencers who I have always supported, haven't surprised me with their outpour of love, support, and donations to this cause. But when I saw non-black celebrities and musicians GENUINELY show their support for the cause made me happy. When I saw K-Pop/ K-Hip Hop artists like Mark, JB, and Yugyeom from Got7, Jay Park, and Gray, to name a few, made me proud. It was also great to see white artists like Billie Eillish, Halsey (bi-racial), Harry Styles, Lady Gaga speak out so passionately.
K-Pop artists who have shown support: https://www.billboard.com/articles/columns/k-town/9394672/korean-kpop-artists-support-black-lives-matter-george-floyd
Billie Eillish had a lot to say to her fellow White Americans…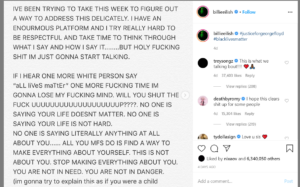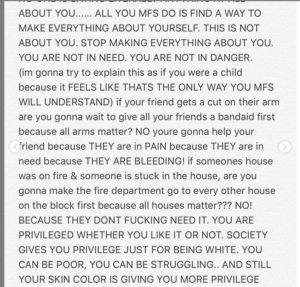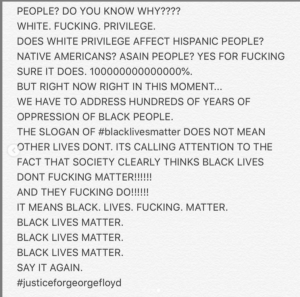 While many individuals and businesses have shown support, we must keep watch and hold them accountable. Some may be just doing this for personal clout and recognition or merely from pressure to do so. Others may just support right now and stop as soon as things seem "better".
Not Speaking Up and Donating (Publicly)…
This post was partially inspired by a tweet from someone I follow, a fellow black K-Pop fan, who tweeted:
"K-Pop idols being silent about Black Lives just seems on brand. I don't expect anything from any non-Black person. Who does?" – @106AndSeoul
And I agree with her, along with many other posts that I have seen in the last 24 hours or so. For one thing, many K-Pop artists are under strict contracts that may prevent them from speaking on anything racial or political, especially when it comes to international affairs. I'm not saying that's an excuse, though. Also, like one K-Pop artist (Jimin X Jamie) @jiminpark07 mentioned on Twitter, it's not that Korean artists don't want to support or speak out, many of them just may not understand or be educated enough about the topic to actually do so, see her statement below.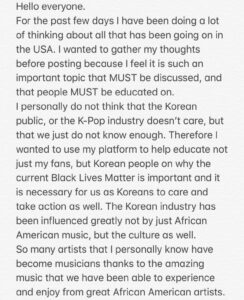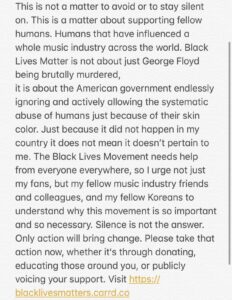 But there seems to be a double-edged sword when it comes to who is donating and who isn't. While many have remained silent on social media, it doesn't mean that they haven't done anything privately. Several have even been pressured to show proof that they did anything, but when they do, they get judged and told that they should be doing more. Why don't YOU do something instead of telling someone how they should support anything?!
Final Thoughts!
At the end of the day, I don't expect anything from anyone, especially non-black people. If the only reason that you say or do something publicly is because you felt pressured to do so, then it doesn't mean much anyway. Also, if this is the only time that you are even showing support, then it really will have all been for nothing. Regardless of the outcome, the love and support must continue.
Also, when it comes to music, stop telling music fans to stop listening to certain music or artists; it's their choice. I know that I will continue to listen to some of my favorite non-black artists, including K-Pop, at least until I feel I have been given a reason not to. I have been keeping an eye on a lot of them before this. But when it comes to this blog, I may slow down on posting them, shining a much brighter light on my fellow black artists and creatives.
For more information on how you can support of donate, check out the link below: